Urlop w Fiè allo Sciliar
Wakacje na alpejskim pastwisku: Każdego ranka wita Cię góra Schlern i zaprasza do wędrówek i wspinaczki na świeżym powietrzu. Fiè allo Sciliar to idealny ośrodek wypoczynkowy zarówno dla osób szukających ciszy i spokoju, jak i aktywnych wczasowiczów.
Fiè allo Sciliar to popularna miejscowość uzdrowiskowa u podnóża południowego Tyrolu, charakteryzująca się łagodnym klimatem i wspaniałą panoramiczną lokalizacją. Gmina Fiè liczy około 3500 mieszkańców i składa się z dzielnic Blumau, Oberaicha, Obervöls, Prösels, Pröslerried, St. Anton, St. Kathrein, St. Konstantin, Steg, Ums, Unteraicha, Untervöls i Völserried.
Już w XIX wieku wioska u podnóża Alpe di Siusi była popularna wśród letników z pobliskiego miasta Bolzano. Co więcej, Fiè jest uważane za miejsce pochodzenia kąpieli w sianie, a zatem zawsze było popularnym celem podróży dla osób dbających o zdrowie.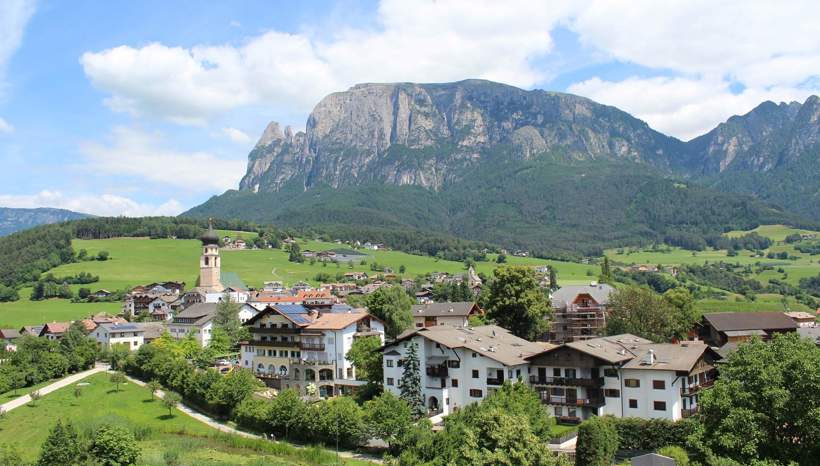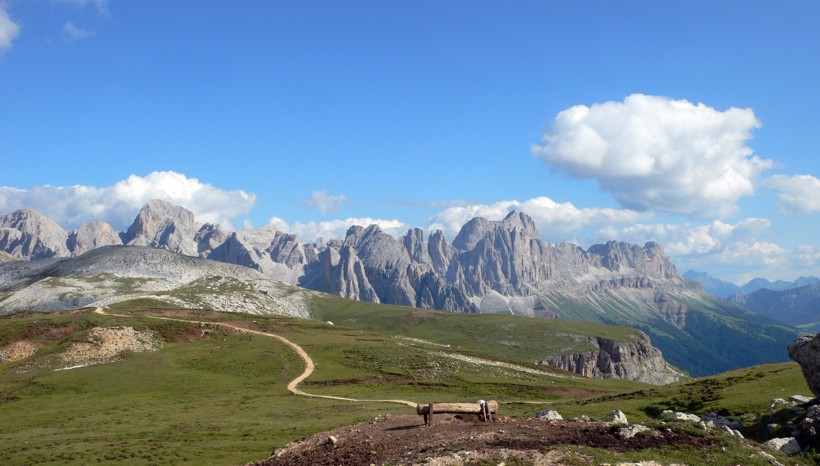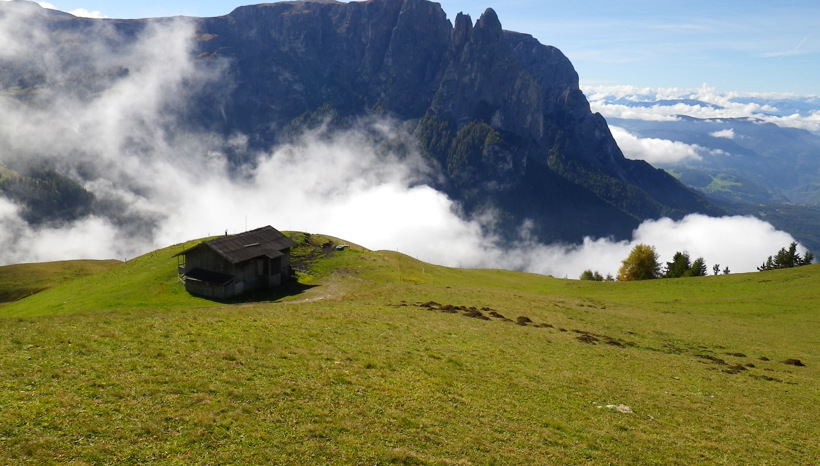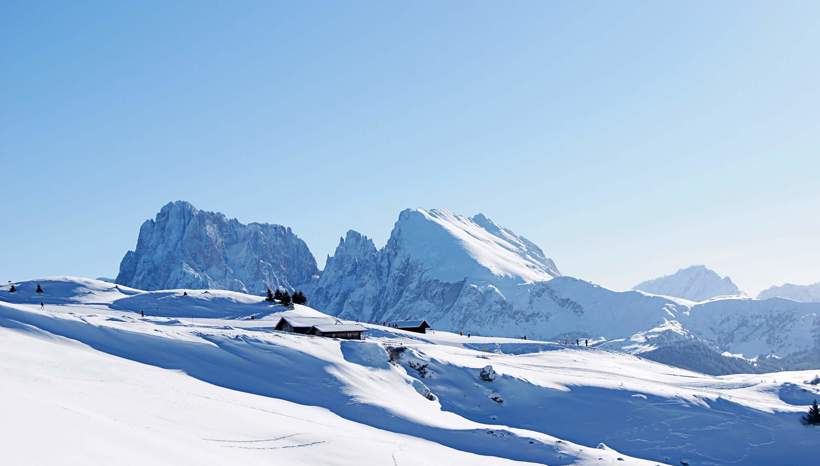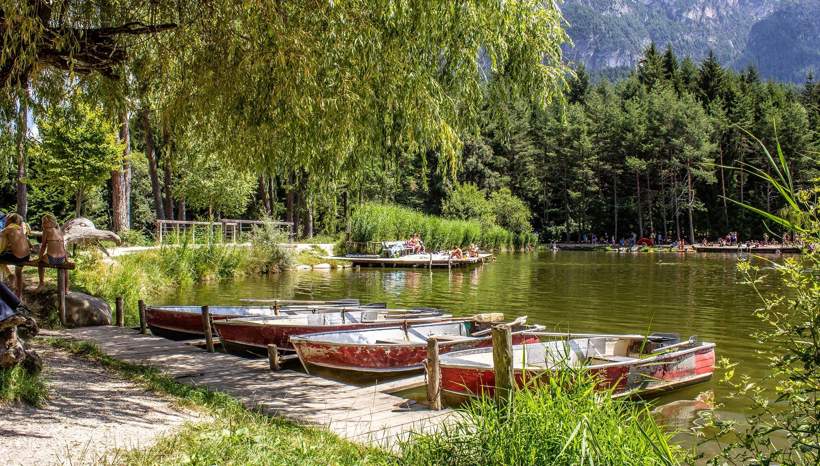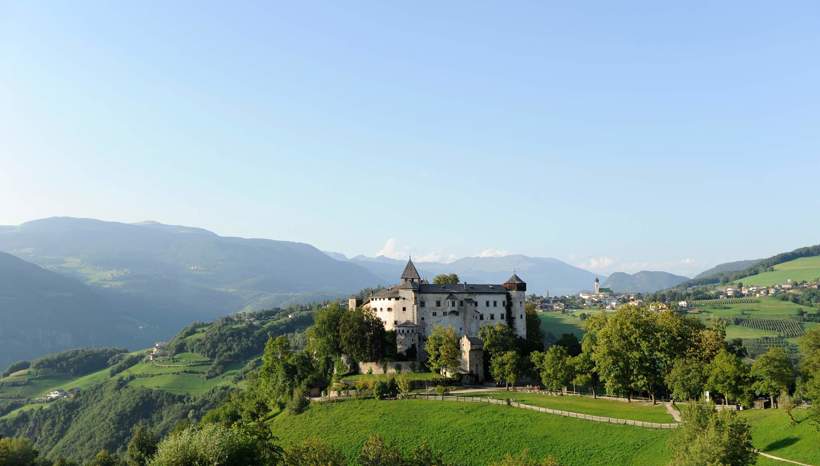 Czas wolny u podnóża Alpe di Siusi
Zaledwie rzut kamieniem od Fiè allo Sciliar znajduje się Castelrotto i słynne Alpe di Siusi. Legendarny górski krajobraz Parku Przyrody Sciliar-Catinaccio przyciąga turystów niezliczonymi szlakami pieszymi, trasami MTB, stokami narciarskimi i trasami do narciarstwa biegowego.
Okoliczne tereny wypoczynkowe są równie popularne wśród alpinistów, jak i rodzin z dziećmi. Ponieważ na największym w Europie wysokogórskim pastwisku na wysokości około 2000 m n.p.m. czekają przyjemności z pieszych wędrówek na wszystkich poziomach trudności, atrakcyjny park do biegania, a także liczne ładne miejsca są idealne na rozległy rodzinny piknik.
Mile widzianą odmianą od ekscytujących wycieczek górskich jest wycieczka nad jezioro Völser Weiher - lub latająca wizyta w muzeum parafialnym i zwiedzanie zamku Prösels. Kompleks zamkowy z kładką z loggią, otwartymi schodami i studnią zapewne spodobałby się także Śpiącej Królewnie!
"Lukullana przyjemność" i wykwintne kulinarne przysmaki zawsze wysuwają się na pierwszy plan w Fiè allo Sciliar przez cały rok. Ci, którzy kochają obfite, wystawne i słodkie rzeczy, znajdą swoje usta na"Völser Kuchlkastl" w październiku. Na festiwalu muzyki kameralnej Schlern Music wiosną swoje umiejętności prezentują najwyższej klasy artyści z całego świata.
Localities at Seiser Alm-Schlern
Selected accommodations in Völs am Schlern