Raj dla narciarzy biegowych w Południowym Tyrolu
Szybowanie po śniegu przez głęboko ośnieżony zimowy krajobraz, harmonijne ruchy wspierane równomiernym użyciem kijków i dobrze dozowanym oddechem...
Narciarstwo biegowe to nie tylko jeden z najzdrowszych, ale i najpiękniejszych sposobów na cieszenie się zimą w Południowym Tyrolu. Serce i krążenie są trenowane, a w porównaniu do wielu innych sportów zimowych, wiele partii mięśni jest obciążonych. Niezależnie od tego, czy jest to narciarstwo klasyczne czy łyżwowe, profesjonalne czy rekreacyjne, Południowy Tyrol oferuje doskonałe warunki dla wszystkich narciarzy biegowych!
Przez głęboko ośnieżone krajobrazy, otoczone wymarzonymi górami Południowego Tyrolu, krystalicznie czyste powietrze, zimowe słońce za plecami... Na świeżo przygotowanych, krótkich i długich trasach, miłośnicy narciarstwa biegowego mogą się wyszaleć do woli.
Wskazówki dla początkujących narciarzy biegowych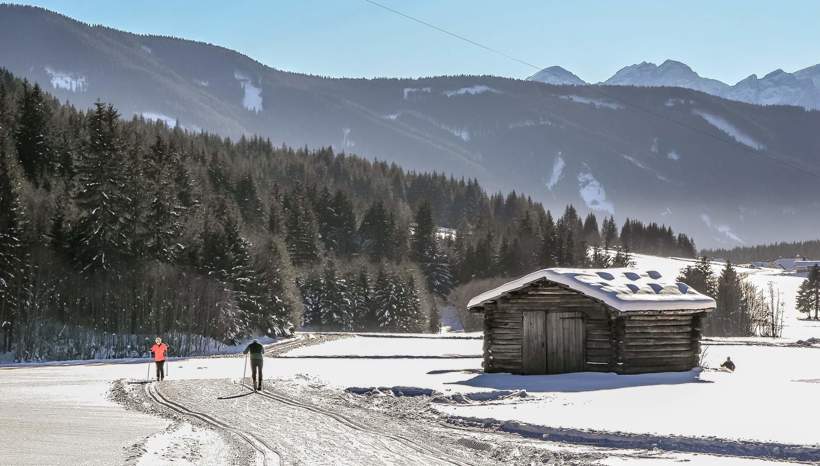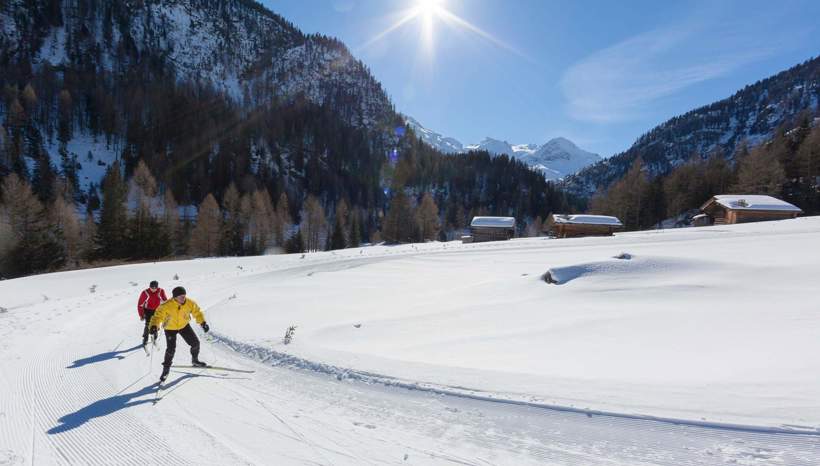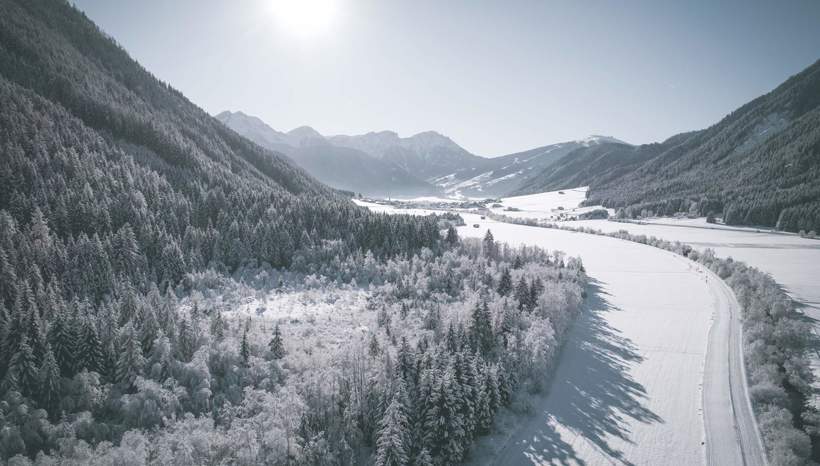 Narty biegowe: delikatniejsze, klasyczne narty biegowe są odpowiednie dla początkujących i rekreacyjnych narciarzy biegowych. Jeśli chodzi o typ nart, początkowo zalecane są narty Nowax: Są one nieco wolniejsze na trasie, ale charakteryzują się wyjątkowo przyczepną powierzchnią w strefie wznoszenia.
Woskowanie nart: Jeśli chcesz szybko biegać na nartach i oszczędzać energię, powinieneś regularnie woskować narty. Narty Nowax są stosunkowo łatwe w utrzymaniu i najlepiej smarować je środkiem poślizgowym lub płynnym woskiem. W przypadku klasycznych (woskowych) nart biegowych, strefy wspinaczki i poślizgu wymagają różnych wosków. Należy również wziąć pod uwagę temperaturę. Przy zakupie najlepiej zasięgnąć profesjonalnej porady!
Buty: Półwysokie buty do narciarstwa biegowego są cieplejsze niż niskie, chronią kostki i zapewniają dobre wsparcie. Nie powinny uciskać, ale zdecydowanie nie powinny być za duże.
Wiązania: Wiązania do nart biegowych zapewniają bezpieczną kontrolę nad nartami i jednocześnie swobodę ruchów. Najlepiej wybrać elastyczne wiązanie, które jest kompatybilne z różnymi rodzajami but ów. W ten sposób but można zmienić bez żadnych problemów.
Kijki: Kijki do nart biegowych zdecydowanie powinny sięgać tuż do ramienia. Im dłuższe, tym mocniejsze odbicie i szybsza jazda.
Strój: Ponieważ podczas biegania na nartach często się pocisz, zalecana jest oddychająca odzież. Kurtki Windstopper i bluzy polarowe są idealne, a pod nimi klasyczna bielizna narciarska. Zmiana bielizny i coś ciepłego do założenia podczas przerw powinny znaleźć się w plecaku.
Images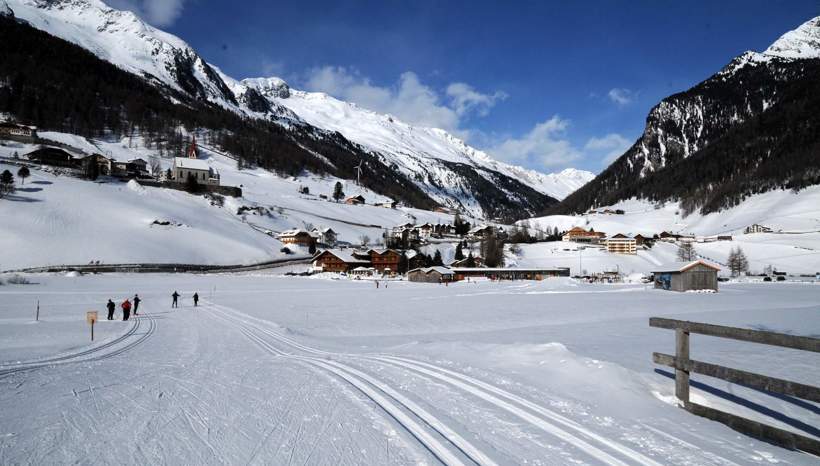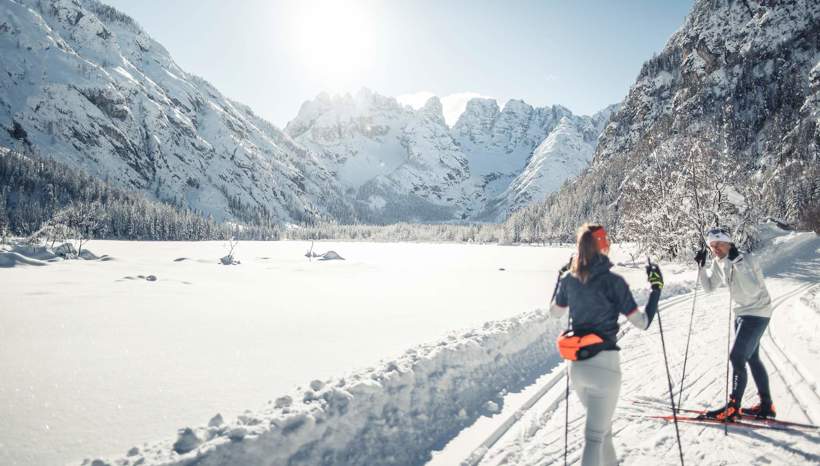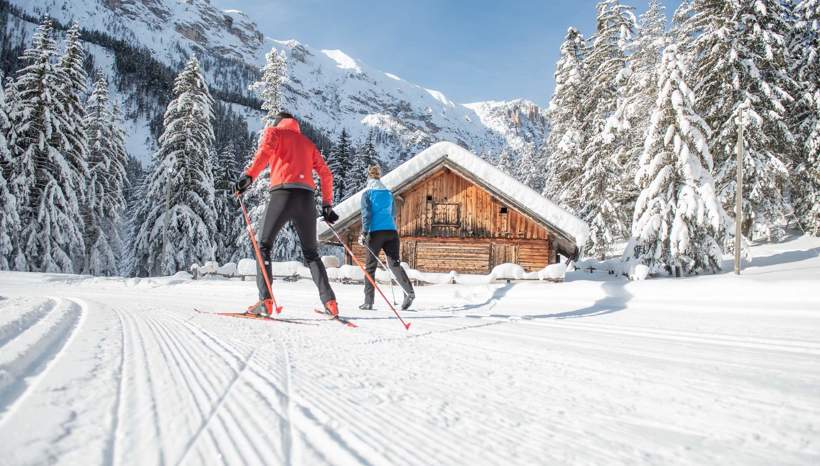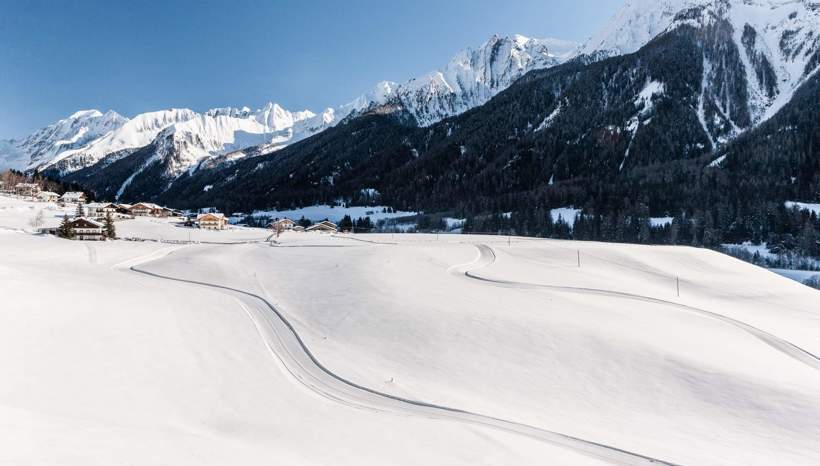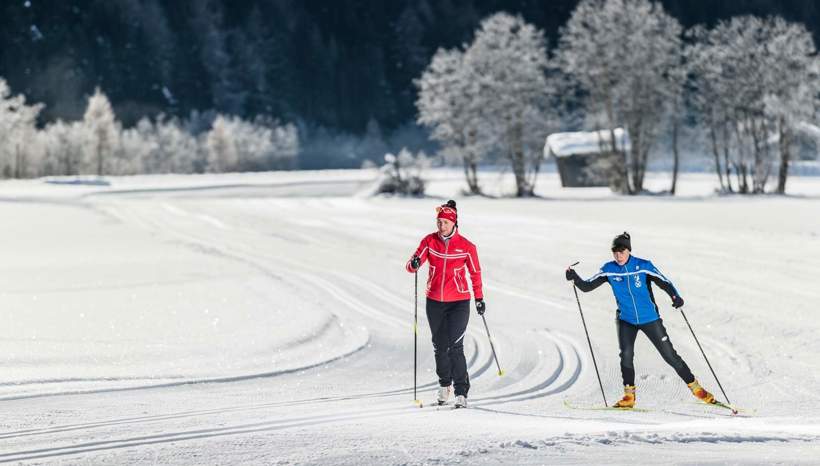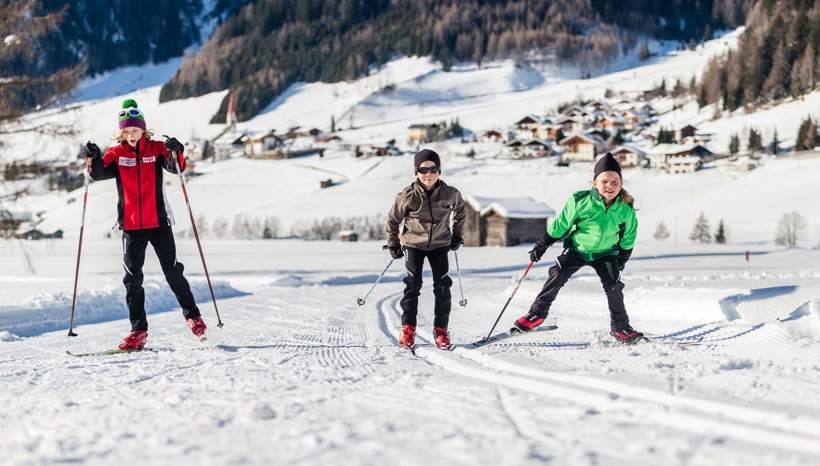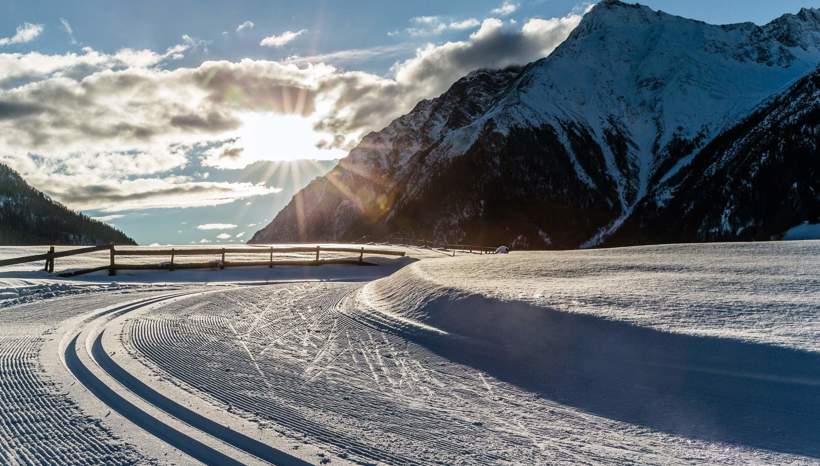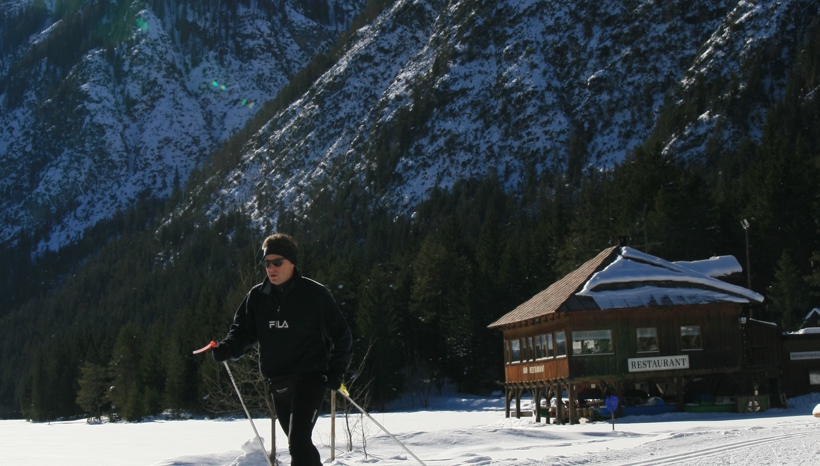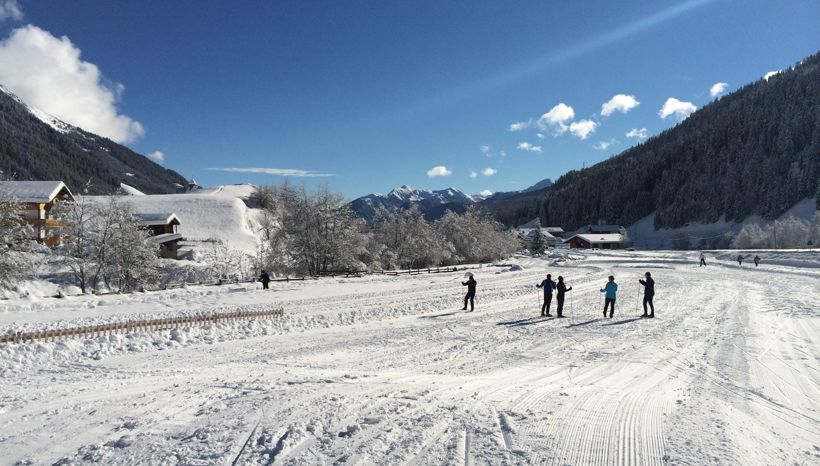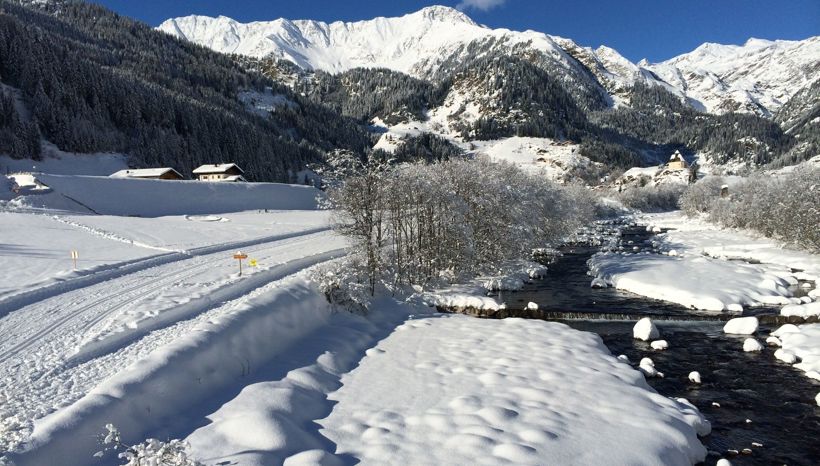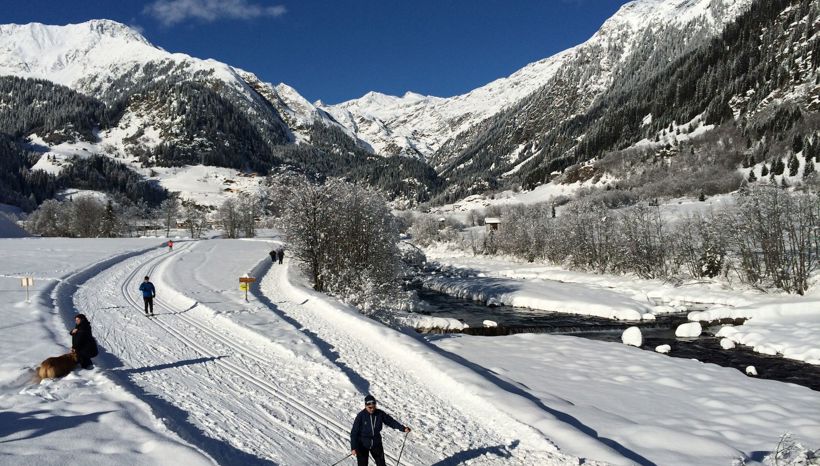 Selected accommodations in South Tyrol