Wakacje w Val d'Ega
Słoneczny region wakacyjny Val d'Ega położony jest w południowo-zachodnich Dolomitach i zajmuje powierzchnię 250 km². Wejście do doliny znajduje się kilka kilometrów na północ od Bolzano, skąd rozciąga się ona w kierunku południowo-wschodnim aż do przełęczy Karer. Nazwa doliny pochodzi od ladyńskiego terminu ega ("woda"), który był używany przez osadników ladyńskich w XV wieku.
Podczas wizyty w Val d'Ega, wycieczka do Lago di Carezza na wysokości 1550 metrów jest koniecznością. Roztacza się stąd wspaniały widok na pasmo górskie Latemar na południu i legendarny Rosengarten na północnym wschodzie. O zachodzie słońca można tu zaobserwować naturalne zjawisko, wyjątkowe alpenglow, które sprawia, że skalne ściany Rosengarten świecą na czerwono i były powodem powstania legendy o królu Laurinie.
Również na północy zbocza górskie i lasy iglaste w Val d ' Ega graniczą z grupą Sciliar. Grupa Rosengarten jest połączona z masywem Latemar przez przełęcz Karer, która stanowi granicę między Południowym Tyrolu i Trentino. Reiterjoch prowadzi do górskiego krajobrazu Val d'Ega z pięknymi szczytami, takimi jak Zanggen, Schwarzhorn i Weißhorn .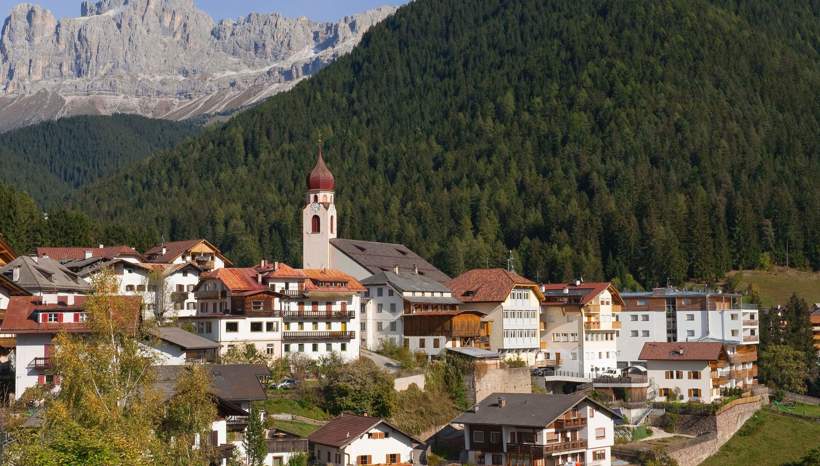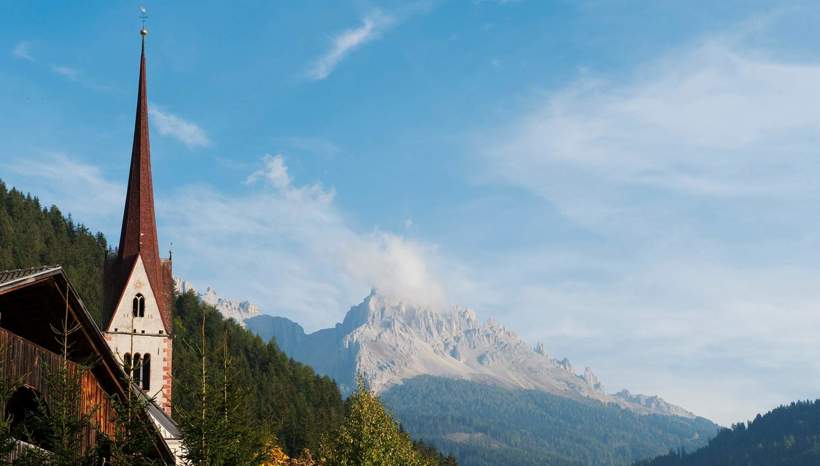 Fantastyczne wakacje o każdej porze roku
Lato w Val d'Ega
Wakacje latem, jesienią, zimą lub wiosną - w Val d'Ega zawsze znajdzie się coś odpowiedniego dla siebie! Dolina leży u wejścia do Dolomitów, najpiękniejszych szczytów na świecie, które ze względu na swoją wyjątkowość zostały w 2009 roku wpisane na Listę Światowego Dziedzictwa Przyrodniczego UNESCO. Malownicze szczyty górskie w Val d'Ega to raj dla wszystkich miłośników przyrody. Czekają tu na Ciebie niezliczone możliwości spędzania wolnego czasu: 800 km górskich tras rowerowych, łatwe i trudniejsze wędrówki, via ferraty lub wycieczki wysokogórskie.
Słoneczne wioski Collepietra, Cornedo all'Isarco z dzielnicą Gummer z popularnym planetarium i obserwatorium, Ega, Monte San Pietro, Nova Levante, Nova Levante i Obereggen są położone pomiędzy dwoma parkami przyrody i gęstymi lasami iglastymi i witają z ciepłą gościnnością. Miłośnicy gór, rodziny i fani sportu mogą spędzić tu wspaniałe wakacje bez samochodu.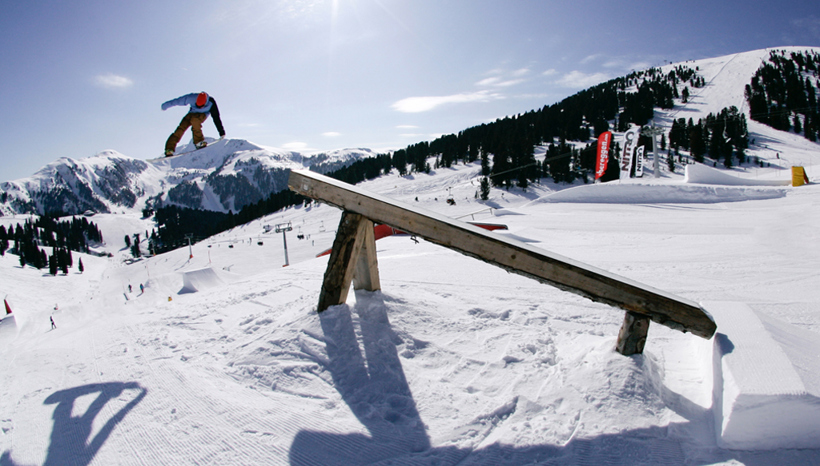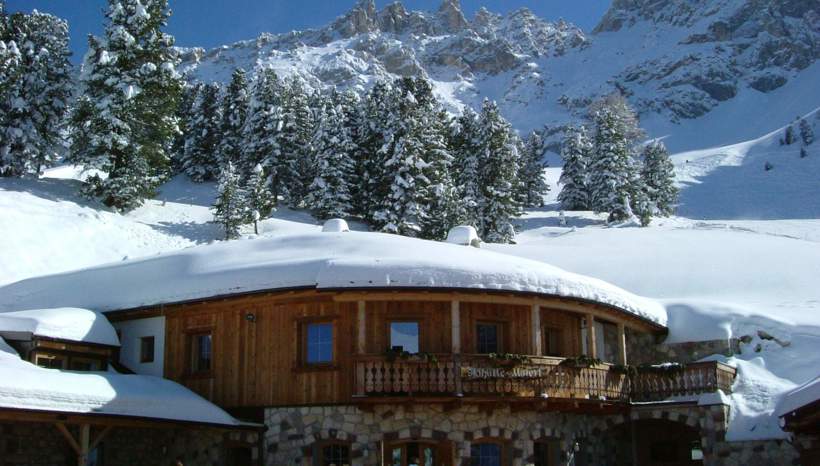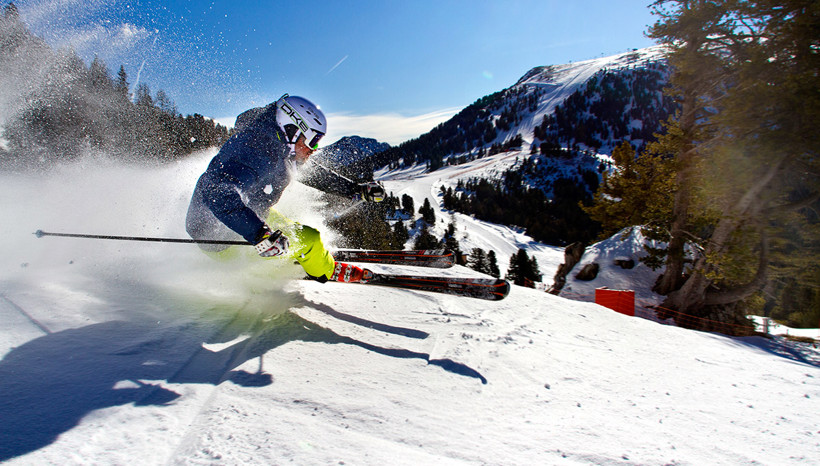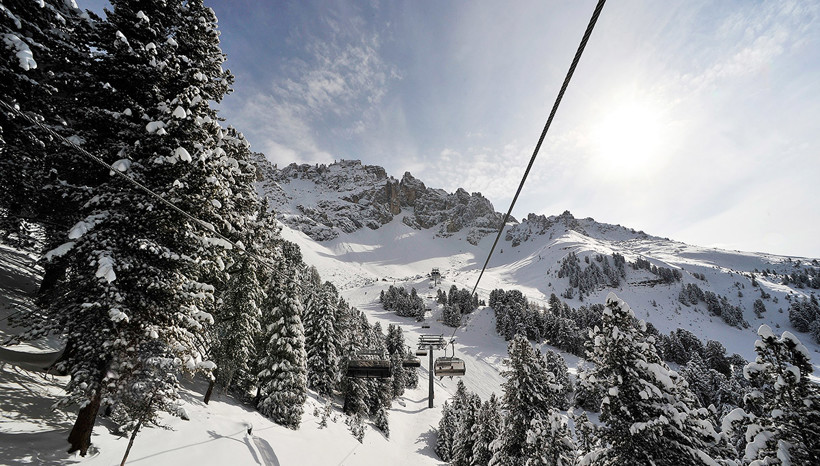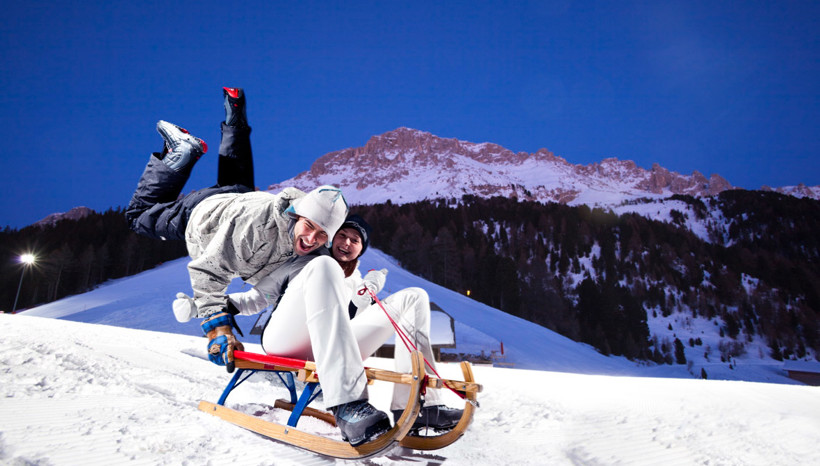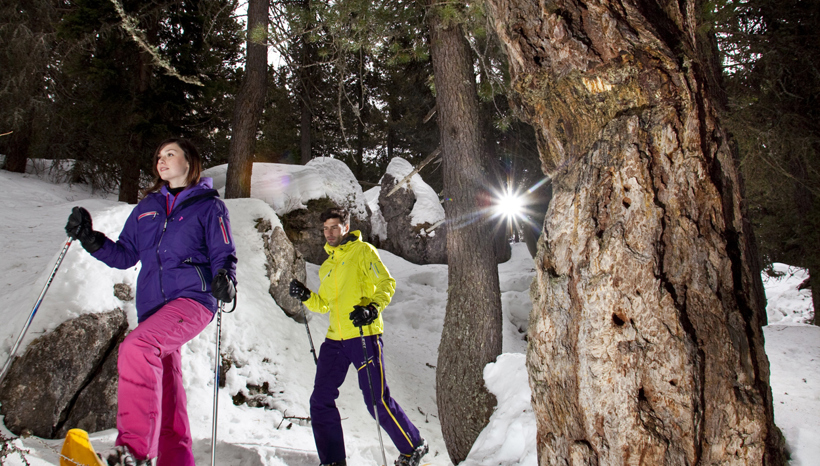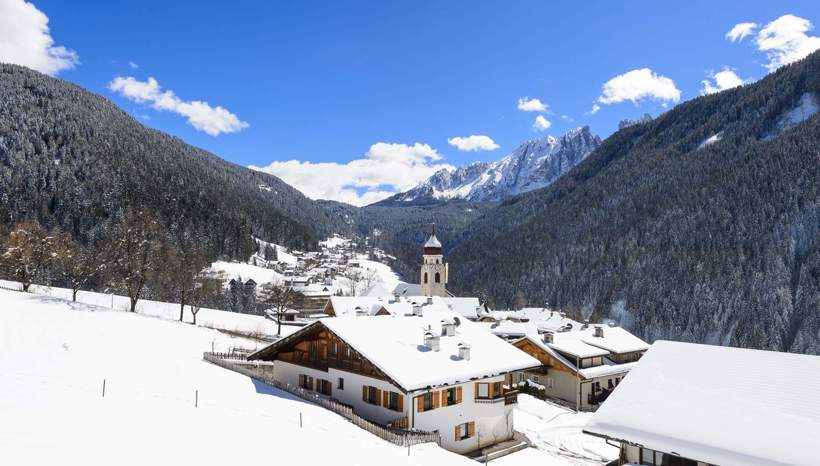 Kolorowa jesień
Gdy jesienią temperatury spadają, górski świat ujawnia tajemnicę swoich wysokich szczytów, które wydają się szczególnie bliskie dzięki czystemu i czystemu niebu. Schroniska i chaty alpejskie są otwarte do końca września. W październiku pierwsze mroźne noce zabarwiają drzewa na jaskrawe odcienie czerwieni i pomarańczy. W otoczeniu tego wspaniałego naturalnego krajobrazu nadszedł czas na spokojne jesienne wędrówki, podczas których można delektować się lokalnymi potrawami w przytulnych spotkaniach w schroniskach alpejskich lub w rustykalnych karczmach.
Zabawa na nartach zimą
Zimą Val d'Ega z dwoma terenami narciarskimi na stokach Catinaccio i Latemar oferuje doskonałe warunki śniegowe od końca listopada do połowy kwietnia i niekończącą się zabawę na stokach. Tam, gdzie latem są kwiaty, zioła i bujne łąki, w zimnych porach roku rozciąga się koc lśniącego puchu. 90 kilometrów tras zjazdowych, 100 km tras do narciarstwa biegowego, trzy tory saneczkowe, dwa snowparki i niezliczone trasy do wędrówek w rakietach śnieżnych i zimowych wycieczek sprawiają, że tereny narciarskie Carezza Dolomity i Obereggen to dwa z najpiękniejszych obszarów sportów zimowych w Alpach. Przy 8 godzinach słońca dziennie jest to idealne miejsce na relaks.
Delikatna wiosna
Wraz z nadejściem wiosny stoki zamieniają się w morze kwiatów i łagodnych łąk. Już pod koniec kwietnia można spotkać pierwszych turystów pieszych i rowerowych. W okresie kwitnienia stare ślady mułów na dnie doliny prezentują się wyjątkowo pięknie. Kiedy topnieje śnieg, Lago di Carezza ponownie się wypełnia i staje się sceną wyjątkowej gry kolorów w odcieniach błękitu i zieleni. Na przejrzystej tafli wody odbijają się górskie szczyty Latemar - nie przegap tego pocztówkowego krajobrazu i wakacji w Val d'Ega!