Wakacje w Val Venosta
Val Venosta - dolina pełna atrakcyjnych kontrastów, wspaniałych widoków, wielu naturalnych piękności, starych tradycji i ekscytujących historii. Wyjątkowa kraina z wyjątkowymi ludźmi.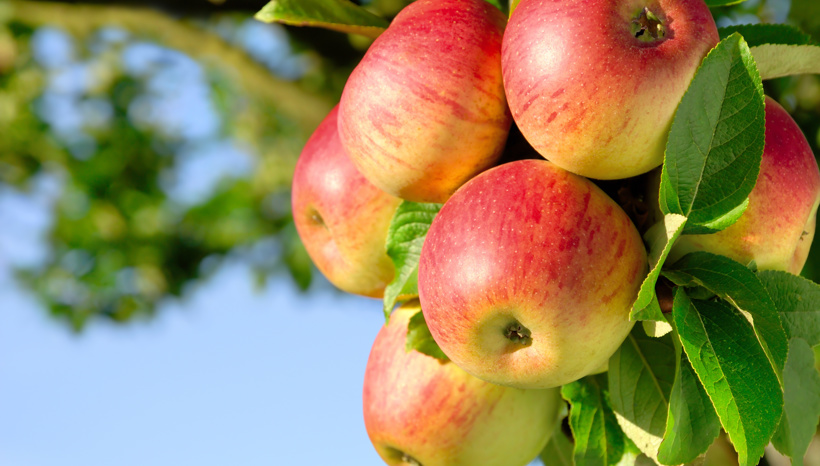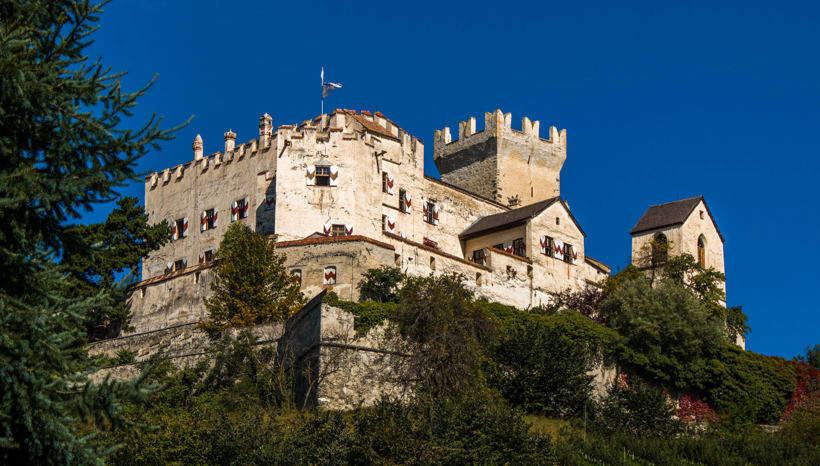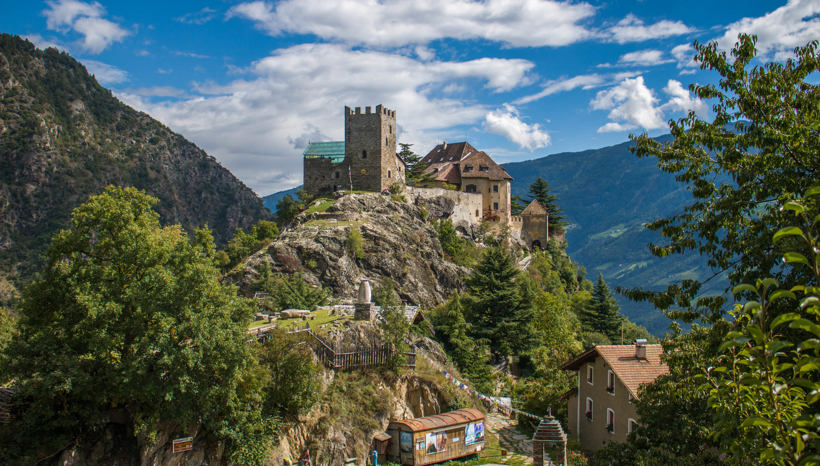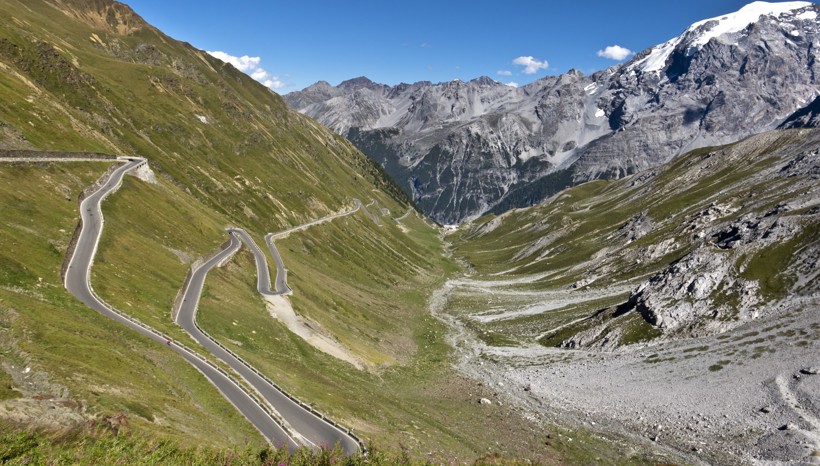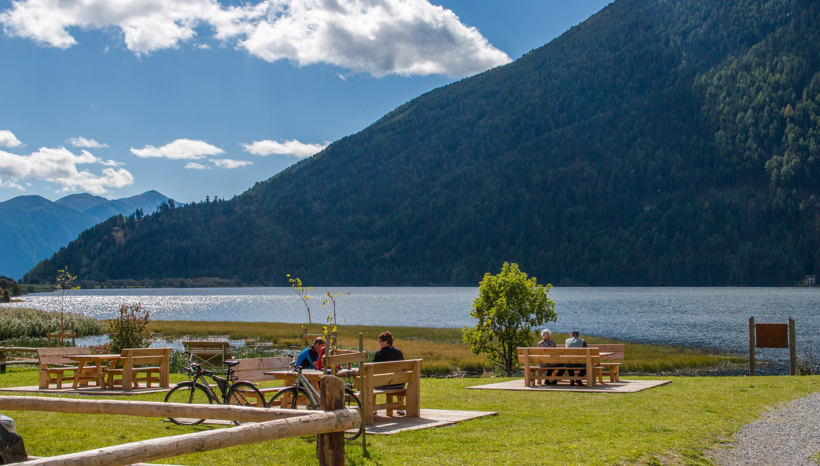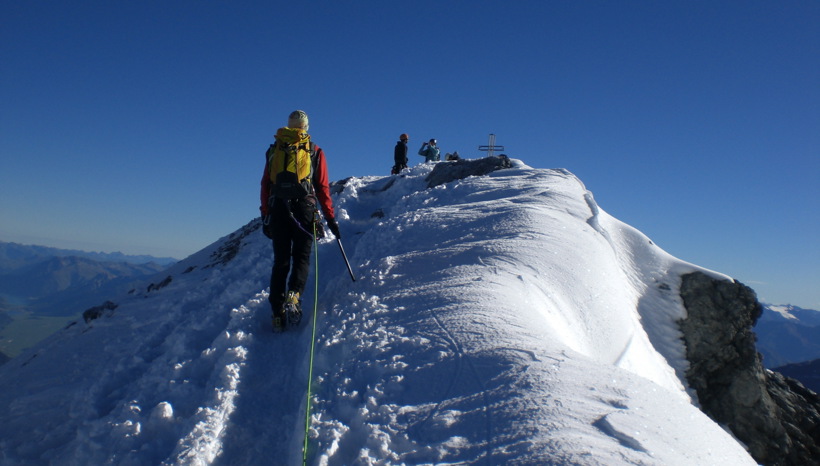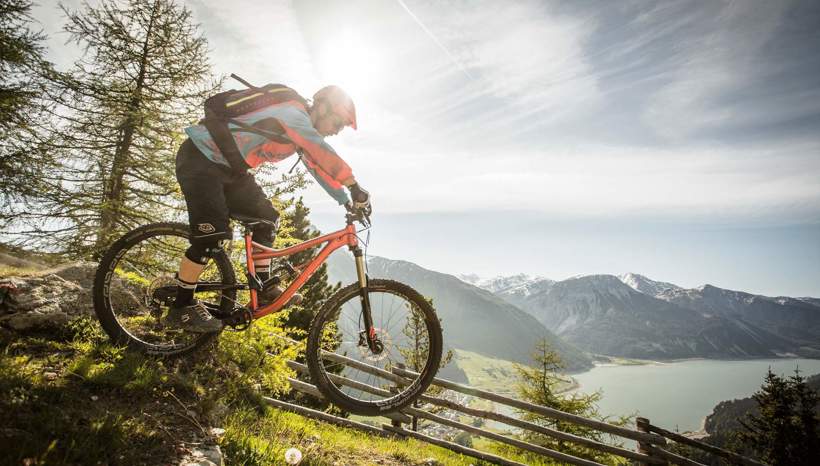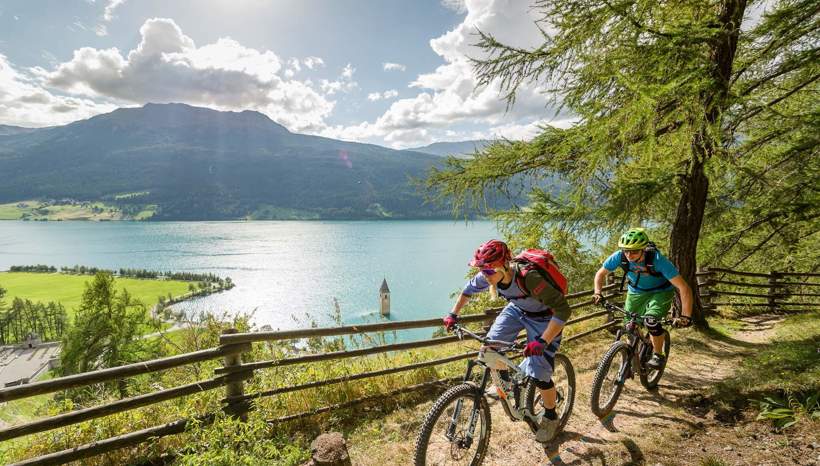 Lodowce lśniące jak lód, krystalicznie czyste jeziora, bujne alpejskie łąki, winorośl i owoce w obfitości - Val Venosta rozciąga się między 400 a 4000 metrów nad poziomem morza i dlatego ma do zaoferowania szczególnie zróżnicowane środowisko naturalne.
Region wypoczynkowy na zachodzie Południowego Tyrolu zachwyca bogatym krajobrazem kulturowym i przyrodniczym z szeroką gamą różnych możliwości spędzania wolnego czasu. Park Narodowy Stelvio, słynny Waalwege, Vinschger Höhenweg i imponujące szczyty, takie jak King Ortles, to tylko kilka przykładów, które sprawiają, że raj dla miłośników wędrówek i sportów górskich Val Venosta jest czymś wyjątkowym.
Entuzjaści kolarstwa górskiego znajdą tu niemal równie wiele możliwości - zarówno początkujący, jak i profesjonaliści. Ci, którzy wolą spokojniejsze tempo, nie powinni przegapić przyjaznej rodzinom ścieżki rowerowej wzdłuż starożytnej Via Claudia Augusta.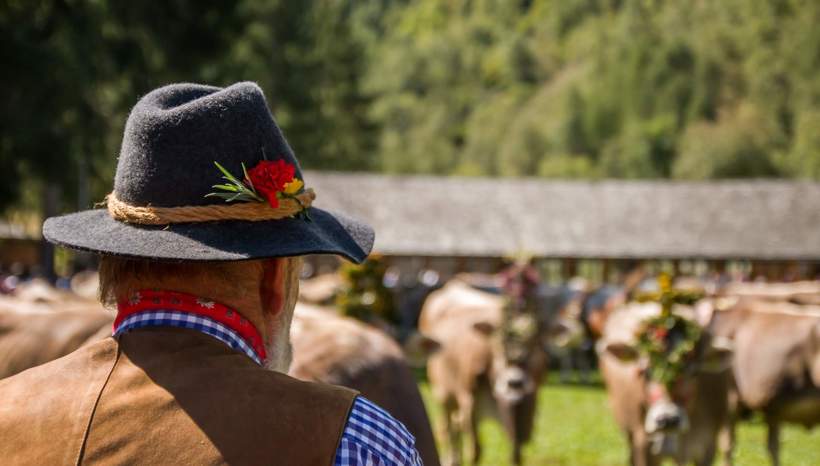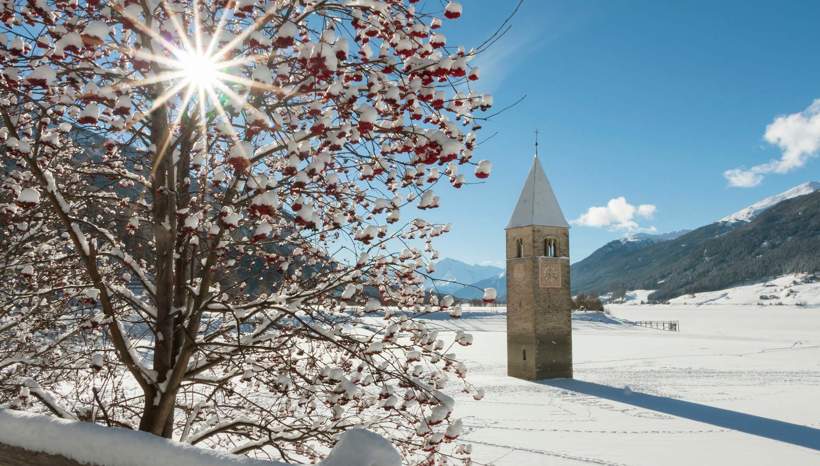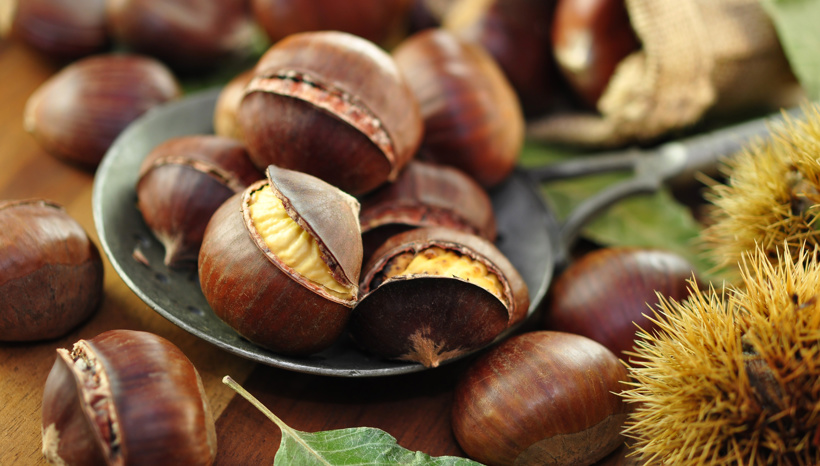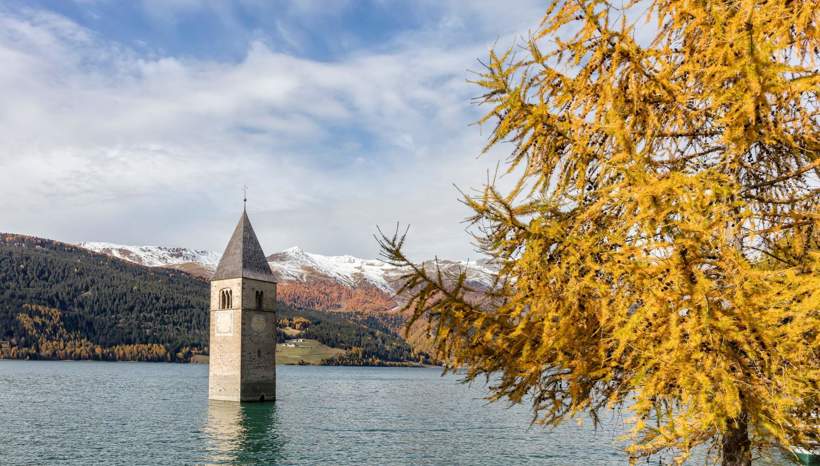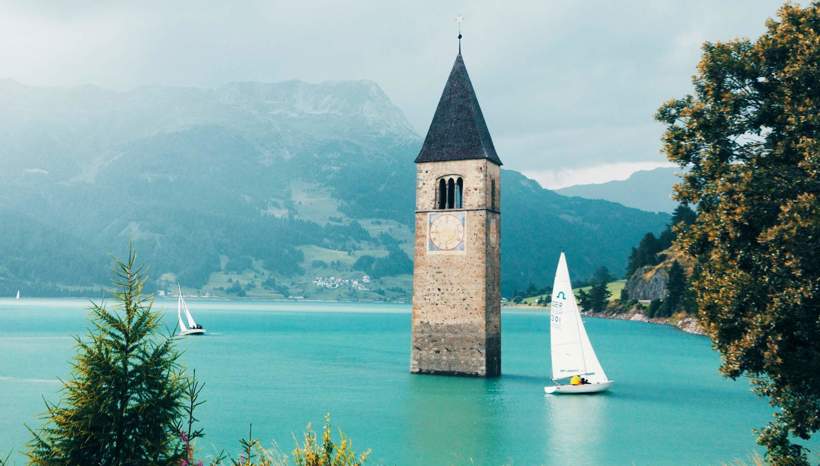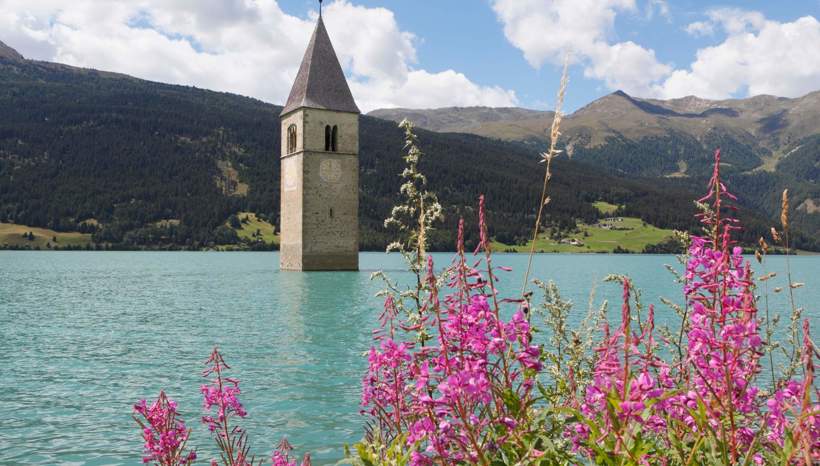 Wiosna, lato, jesień i zima w Val Venosta
Region wypoczynkowy Val Venosta jest wart odwiedzenia o każdej porze roku: od przyjemnej, złotej jesieni, przez śnieżną zimę i kwitnące jabłonie wiosną, aż po lato z jego bujnymi, zielonymi krajobrazami.
Przez cały rok do wyboru są wspaniałe wędrówki o różnym stopniu trudności, a także pełne tradycji wydarzenia kulinarne i kulturalne. W zajazdach, alpejskich chatach i restauracjach w Val Venosta zawsze będziesz witany ciepłą gościnnością i typowymi specjałami z regionu. Dolina Val Venosta słynie szczególnie z moreli, truskawek z doliny Martell, jasnych gruszek i kasztanów jesienią.
W zimnych porach roku fani sportów zimowych mają do wyboru pięć słonecznych rodzinnych terenów narciarskich, które są częścią Ortles Ski Arena. Dolina Martell i Schlinig to popularne tereny do narciarstwa biegowego i biathlonu. Na zamarzniętych jeziorach Reschensee i Haidersee zimą można uprawiać żeglarstwo lodowe i kitesurfing. Latem oba jeziora są wykorzystywane do żeglarstwa, surfingu i kitesurfingu. Urzekający spokój zimowego krajobrazu najlepiej podziwiać podczas wędrówek w rakietach śnieżnych, wycieczek narciarskich lub jazdy na sankach.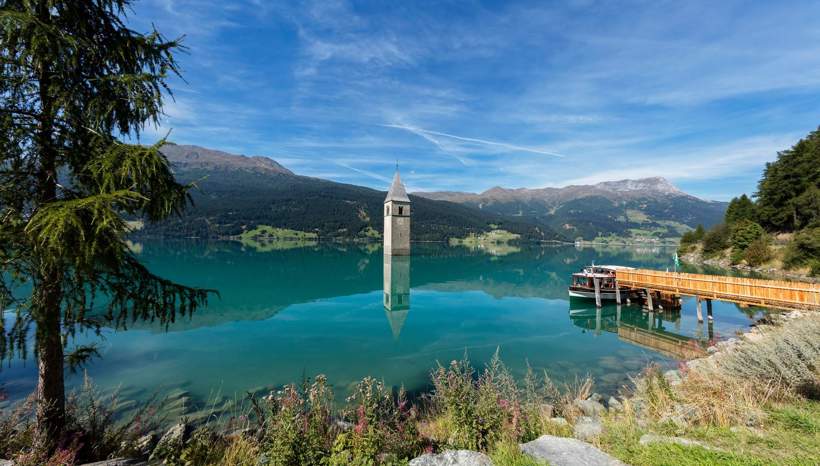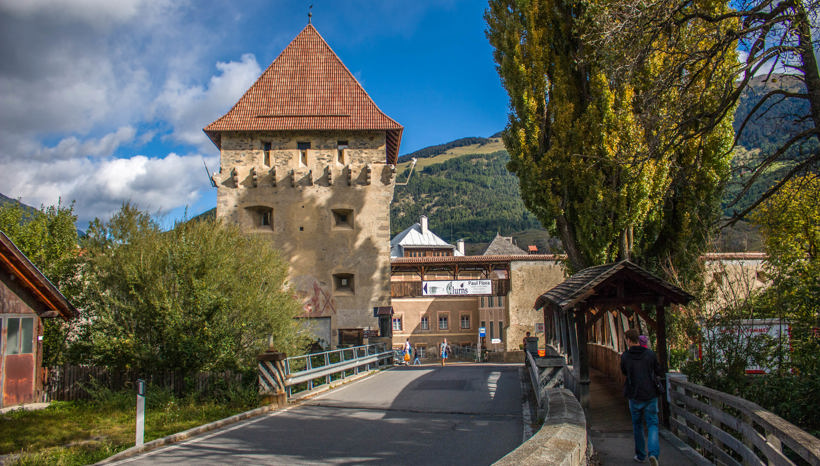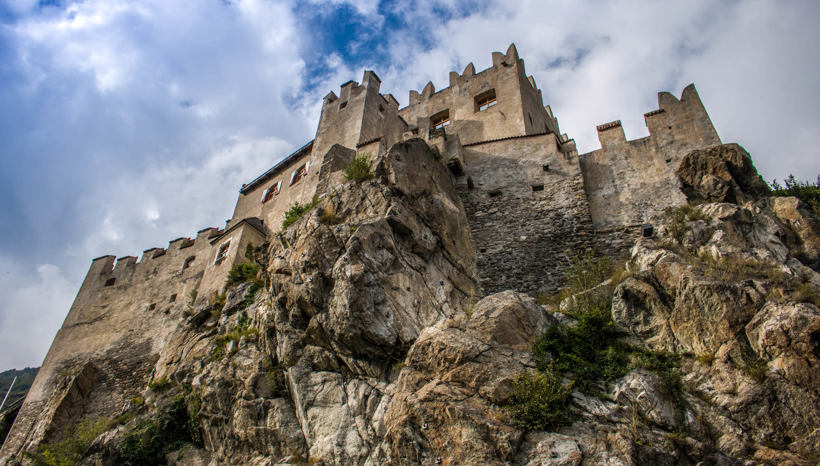 Wyjątkowe panoramy na wymarzone wakacje
Malownicze jezioro Reschensee z romańską wieżą kościelną wynurzającą się z wody jest obecnie uważane za punkt orientacyjny regionu. Co najmniej równie dobrze znany wśród alpinistów jest imponujący Ortles z Königsspitze i Ortlesem - najwyższym szczytem Tyrolu.
Nie tylko malowniczy alpejski i górski świat w Valosta Venosta zachwyca odwiedzających, ale także idylliczne wioski w trójkącie granicznym, takie jak Graun, Resia, Castelbello-Ciardes czy Silandro. Szczególnie warte zobaczenia jest średniowieczne miasto Glorenza z całkowicie zachowanymi murami miejskimi. Glorenza jest jednocześnie najmniejszym miastem Południowego Tyrolu i całego regionu alpejskiego.
Lasa słynie szczególnie z wysokiej jakości marmuru, który z kamieniołomów marmuru w Val Venosta trafił na cały świat. Miłośnicy kultury będą zachwyceni licznymi kościołami, zamkami i pałacami. Nie można pominąć klasztoru Marienberg i zamku Juval, w którym mieści się jedno z muzeów Messner Mountain.