Wakacje w Taufers w Val Müstair
Wioska Taufers im Münstertal to idealne miejsce na przytulne wakacje we dwoje lub z całą rodziną. Tutaj zostawiasz codzienność i codzienny stres daleko za sobą!
Taufers im Münstertal znajduje się w dolinie Valosta, na granicy ze Szwajcarią Retycką i jest najbardziej wysuniętą na zachód miejscowością Południowego Tyrolu. Granica państwowa przebiega bezpośrednio przez Münstertal, zwany także Val Müstair, chociaż większość doliny znajduje się już po stronie szwajcarskiej.
Idylliczny krajobraz oferuje mnóstwo miejsca do odpoczynku i relaksu na łonie natury, szeroki wachlarz aktywności i kilka atrakcji kulturalnych. Historyczne centrum Taufers im Münstertal było romańską wioską klastrową i charakteryzuje się domami zbudowanymi blisko siebie. W okolicy i w samej miejscowości dominują romańskie kościoły, kaplice i hospicja.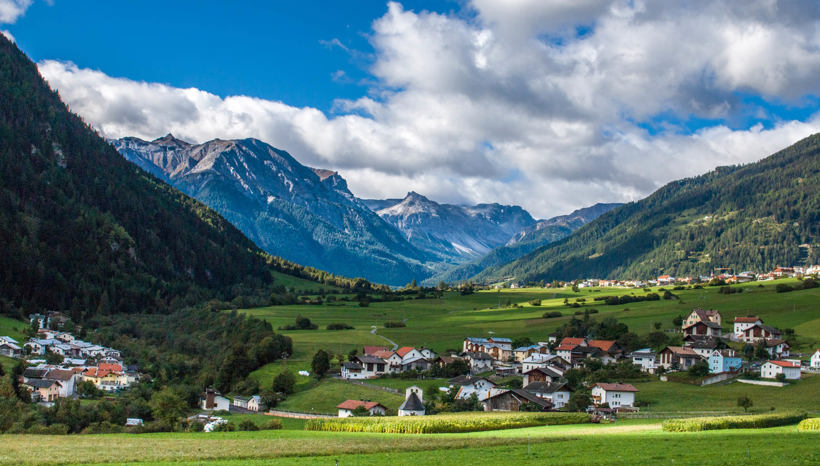 Zimowe i letnie wakacje dla aktywnych
Taufers im Münstertal otoczone jest wspaniałym krajobrazem naturalnym i kulturowym: kwitnące łąki w dolinie, alpejskie pastwiska na zboczach i pokryte śniegiem góry na szczycie. Oczywiste jest zatem, że wokół znajdują się niezliczone miejsca do uprawiania turystyki pieszej. Niezależnie od tego, czy jesteś rodziną, która uwielbia wędrówki, czy zapalonym alpinistą - w Taufers im Münstertal każdy znajdzie coś dla siebie.
Ta ładna wioska jest warta odwiedzenia o każdej porze roku. Zimą pobliskie tereny narciarskie Watles, Trafoi i Malga San Valentino zapraszają do jazdy na nartach. Istnieją również możliwości jazdy na łyżwach, narciarstwa biegowego i wędrówek w rakietach śnieżnych. Przez resztę roku obszar wokół Taufers im Münstertal to przede wszystkim wędrówki i wspinaczka górska.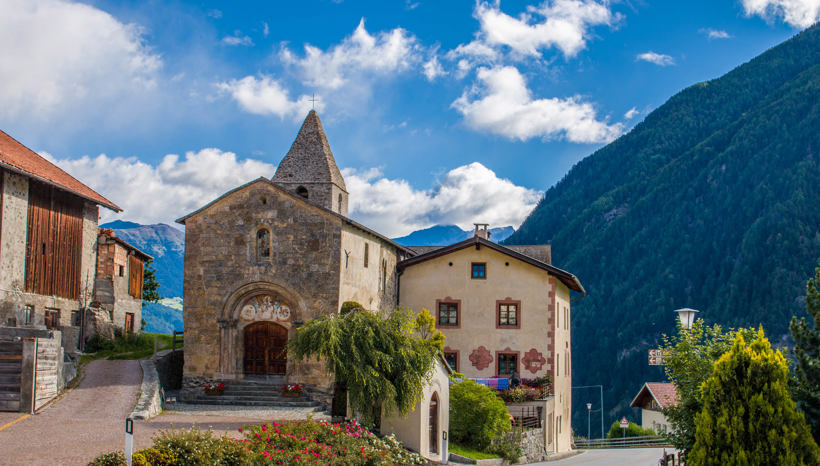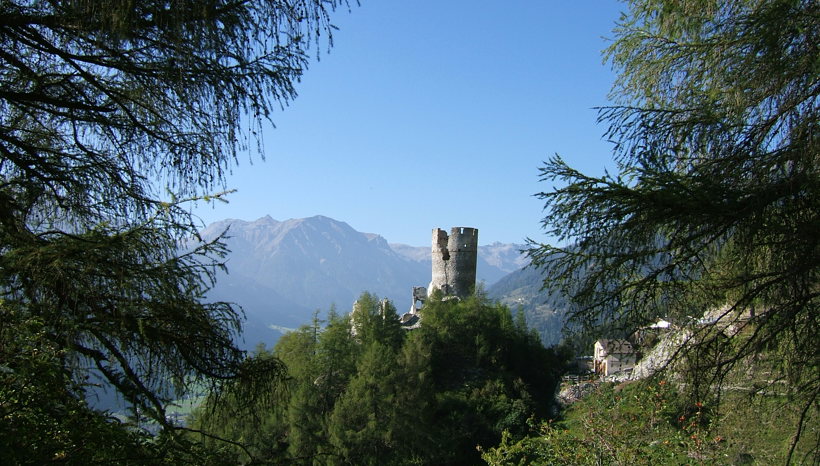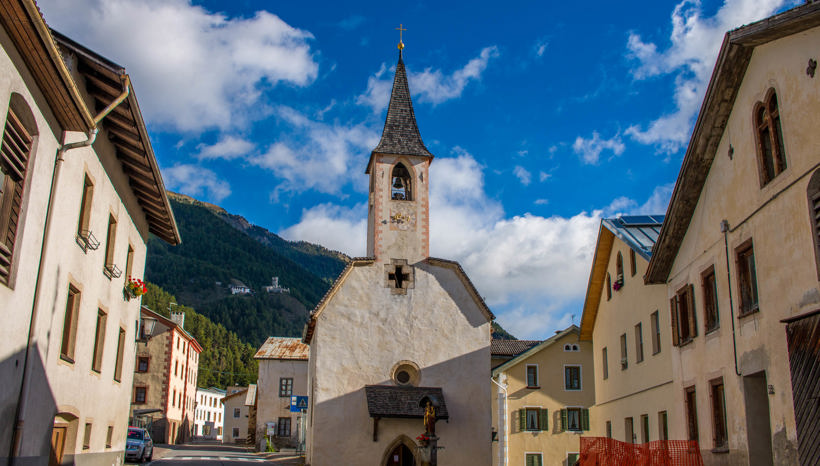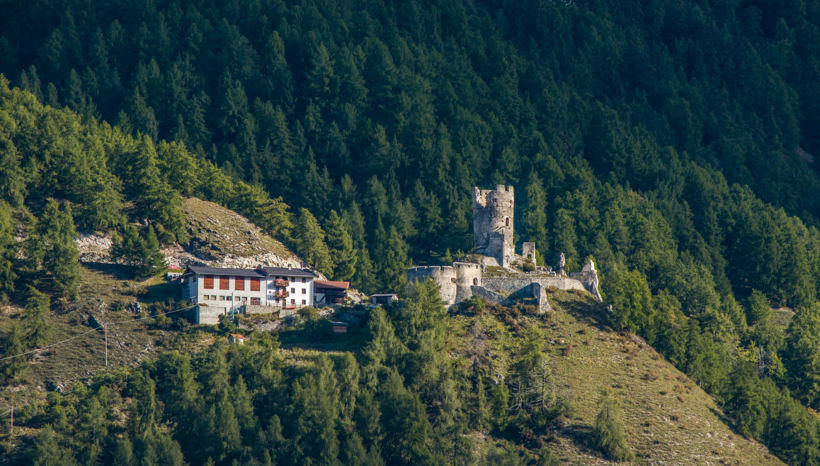 To trzeba zobaczyć w Taufers im Münstertal:
Ostatecznie jednak goście zainteresowani kulturą również nie przegapią tego miejsca. Wśród zabytków Taufers im Münstertal znajduje się romański kościół San Giovanni z IX wieku. Można w nim podziwiać późnoromańskie freski i całkowicie pomalowane sklepienie z wpływami bizantyjskimi.
Od kilku lat w kościele S. Michele na cmentarzu znajduje się również muzeum parafialne, które warto zobaczyć. Konieczna jest także wycieczka do Szwajcarii do słynnego romańskiego klasztoru Müstair, wpisanego na Listę Światowego Dziedzictwa UNESCO.
Wędrówka przez 8 kościołów łączy kulturę z aktywnością fizyczną. Około trzygodzinna trasa okrężna prowadzi przez kościoły z różnych epok i skarby kultury. Zalecana jest również wędrówka Urfichten, podczas której można podziwiać szczególnie stare świerki.
Warte odwiedzenia są również budynki świeckie, takie jak zamek Rotund z 900 roku lub ruiny zamku Reichenberg. Ci, którzy nie mają dość świata zamków i rycerzy, powinni odwiedzić także pobliski Churburg w Sludernie, z największą prywatną zbrojownią w Europie.
Images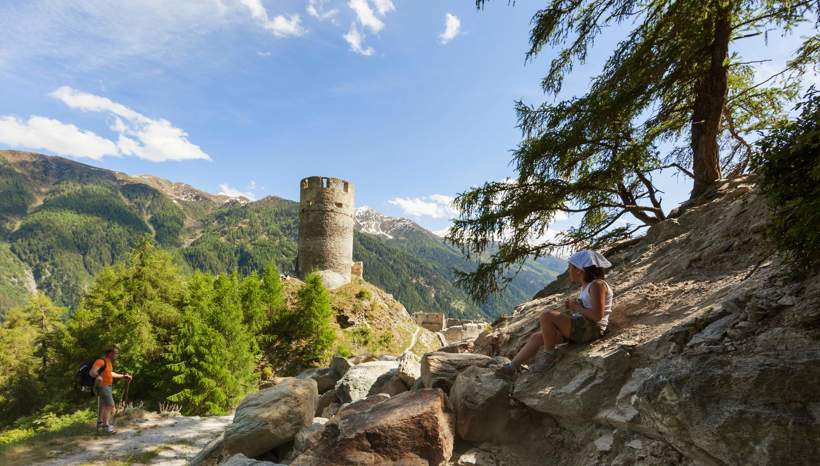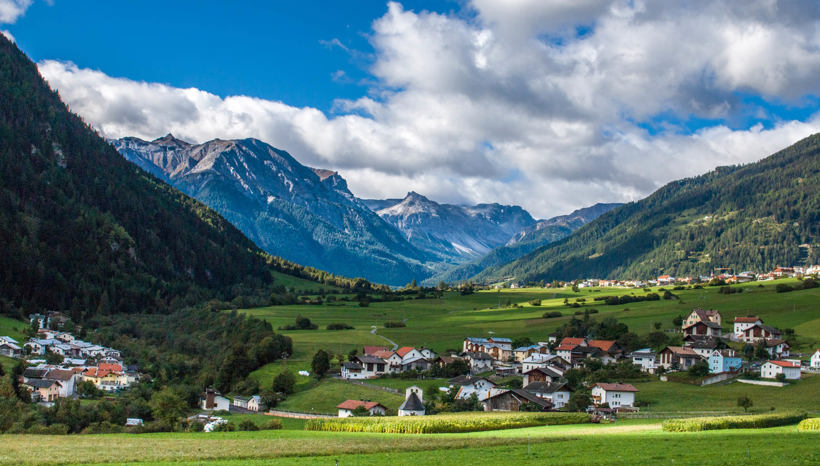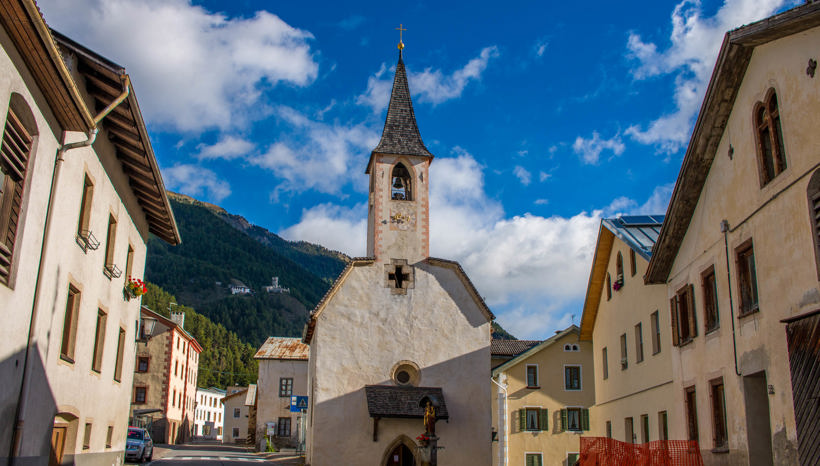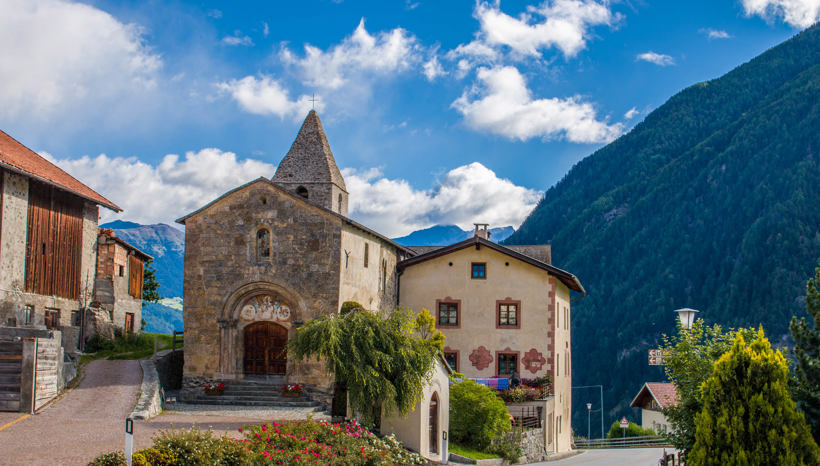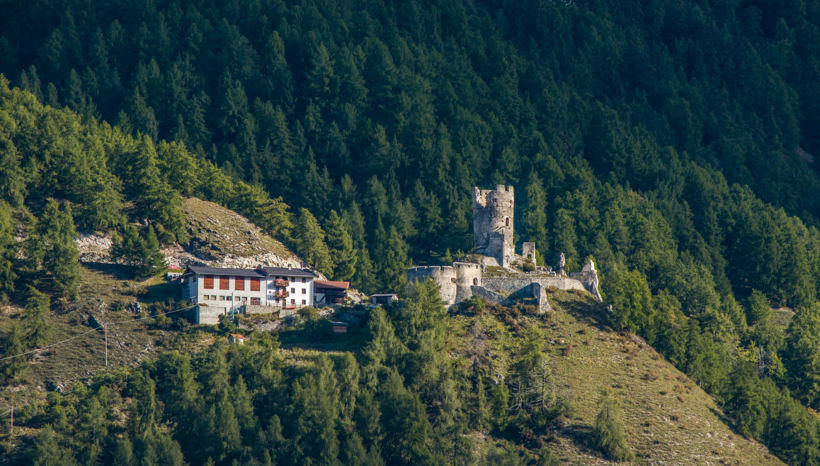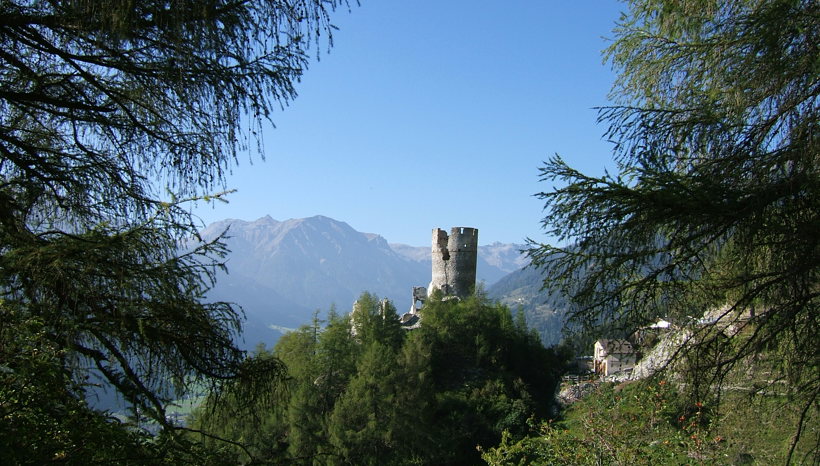 Selected accommodations in Taufers in Münster