Urlop narciarski w Południowym Tyrolu
Oferta dla entuzjastów sportów zimowych w Południowym Tyrolu jest tak zróżnicowana, jak krajobraz: spokojne zimowe wędrówki i wymagające wycieczki narciarskie, klasyczne trasy narciarskie i fajne snowparki, tory saneczkowe dla całej rodziny i zamarznięte wodospady dla odważnych wspinaczy lodowych - zakres nie może być szerszy!
Południowy Tyrol jest zimowym rajem dla każdego, kto ceni sobie dodatkową porcję słońca tak samo jak ciepłą gościnność i dobre jedzenie. Ponadto dziewicza przyroda i tereny sportów zimowych z doskonałą infrastrukturą doskonale się uzupełniają.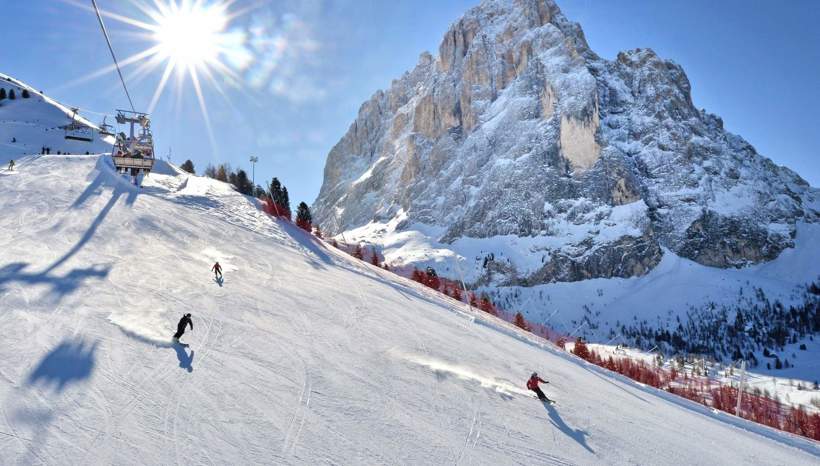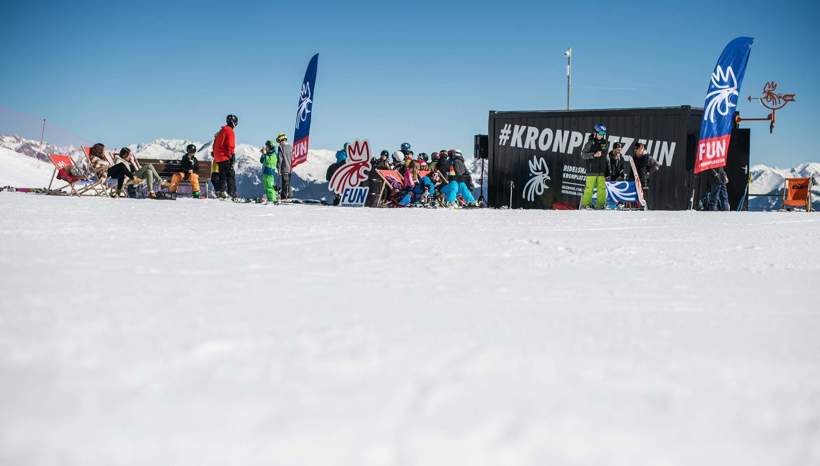 Klasyka sportów zimowych
Dla narciarzy region ten jest prawdziwym Eldorado: ogromny wybór stoków w ośrodkach narciarskich takich jak Plan de Corones czy Val Gardena zachwyca nawet najbardziej wymagających fanów białego szaleństwa. Rodziny również czują się jak w domu w mniejszych ośrodkach narciarskich.
Narciarze biegowi będą cieszyć się pewnymi śniegowo wysokogórskimi i panoramicznymi trasami o wszystkich poziomach trudności. Centrum narciarstwa biegowego Anterselva i Nordic Centre Schlinig oferują optymalne możliwości treningowe również dla profesjonalistów.
Dla saneczkarzy dostępne są zarówno przyjazne rodzinom, jak i szybkie trasy w prawie wszystkich częściach kraju, oświetlone nocą, a także tory łatwo dostępne kolejką linową. Najdłuższe tory saneczkowe w Południowym Tyrolu znajdują się na terenach narciarskich Monte Cavallo, Plose i Speikboden.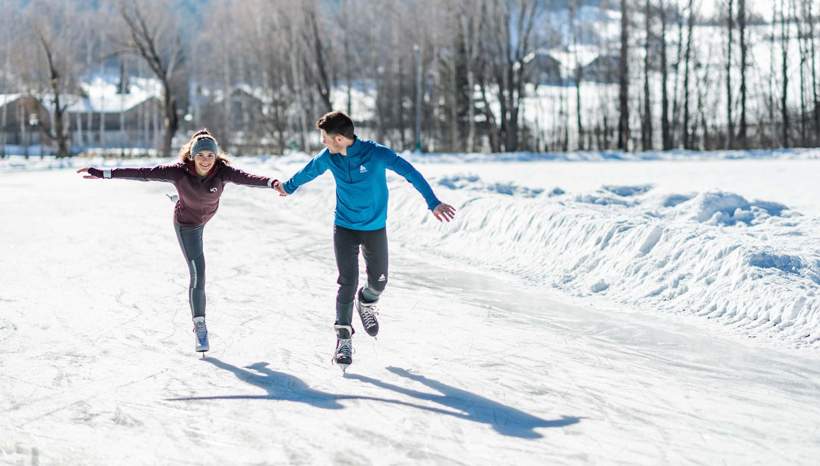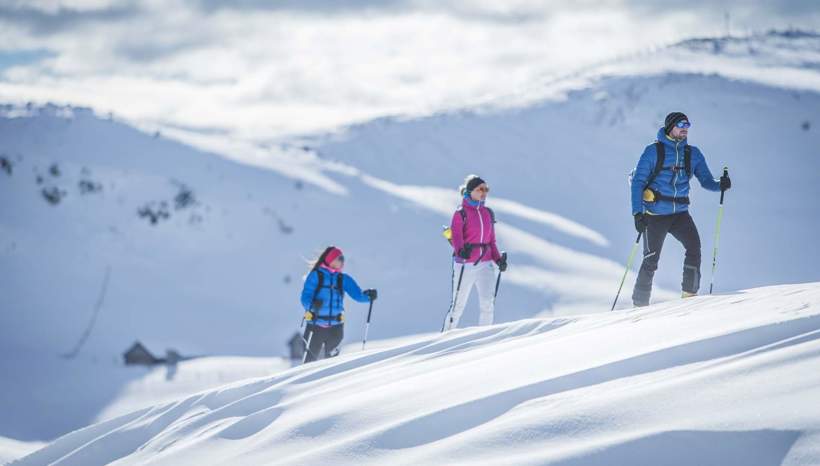 Daleko od stoków i tras narciarskich
Pokryte śniegiem góry są oczywiście również popularne wśród narciarzy skitourowych i miłośników wędrówek w rakietach śnieżnych . Dolomity, a w szczególności region Ortles, oferują ogromny wybór wycieczek i imponujące panoramy ze szczytów.
Jazda na łyżwach na zamarzniętych jeziorach lub sztucznie stworzonych obszarach to świetna zabawa zarówno dla młodszych, jak i starszych. Dla odmiany można spróbować curlingu.
Jeśli nadal szukasz wyjątkowej zimowej przygody: Jezioro Reschen w dolinie Val Venosta oferuje optymalne warunki dla snowkiterów i żeglarzy lodowych. Liczne lodowe wyzwania czekają na wspinaczy lodowych, na przykład w dolinie Valle Aurina lub w dolinie Val Passiria.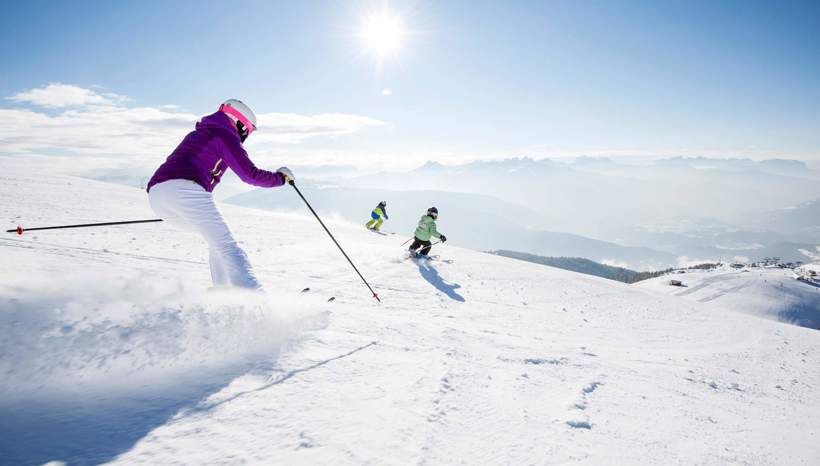 3 wskazówki dotyczące nieskrępowanej zimowej zabawy
Żaden mistrz nigdy nie spadł z nieba: Dotyczy to również sportów zimowych. Jeśli chcesz być dobry w narciarstwie, narciarstwie biegowym, łyżwiarstwie itp. musisz ćwiczyć. Aby zapewnić, że pozostanie to zabawą zarówno dla młodych, jak i starszych entuzjastów sportów zimowych, należy pamiętać o trzech prostych rzeczach:
Na początku zawsze zaleca się kilka lekcji z profesjonalistą, zarówno dla dzieci, jak i dla dorosłych. Przeszkoleni instruktorzy narciarstwa, snowboardu lub narciarstwa biegowego pokażą ci podstawowe techniki i przekażą ważną wiedzę, która uchroni cię przed kontuzjami.
Z wyprzedzeniem należy zapoznać się z zasadami obowiązującymi na stoku/trasie biegowej/torze saneczkowym itp. Niektóre z nich - takie jak obowiązkowe kaski dla nieletnich, obowiązkowe ubezpieczenie od odpowiedzialności cywilnej i zakaz jazdy na nartach pod wpływem alkoholu lub narkotyków - obowiązują w całych Włoszech, inne tylko w poszczególnych obszarach.
Wreszcie, co nie mniej ważne, przyjemny i beztroski dzień uprawiania sportów zimowych wymaga również odpowiedniego sprzętu. Zapewnia on nie tylko ciepłe, suche stopy i dłonie, ale także niezbędne bezpieczeństwo.
Selected accommodations in South Tyrol