Snowparki w Południowym Tyrolu
Czy to na snowboardzie, czy na nartach - freestyling oznacza zróżnicowaną akcję i niezrównane wrażenia. W licznych snowparkach i fun stokach w Południowym Tyrolu riderzy na wszystkich poziomach zaawansowania znajdą odpowiednie ustawienia: Od łatwych elementów na Easy Line lub na Funslope do prawdziwych wyzwań dla profesjonalistów w Advanced Areas, wszystko tam jest.
Najnowocześniejsze konfiguracje, doświadczeni instruktorzy i świetna atmosfera zapewniają doskonałą zabawę freestyle'ową w snowparkach Południowego Tyrolu. Szeroka gama przeszkód, takich jak kickery, boxy, rurki i poręcze, oferuje również doświadczonym riderom wiele możliwości odprężenia się. Kids parki, fun parki i fun stoki gwarantują świetną zabawę dla dzieci i początkujących.
PołudniowyTyrol to raj na zimowe wakacje nie tylko ze względu na gwarancję śniegu i wiele godzin słońca. Przekonuje ciepłą gościnnością, kulinarnymi przysmakami i różnorodnymi możliwościami dla entuzjastów sportów zimowych: wśród licznych ośrodków narciarskich o różnym ukierunkowaniu, każdy ma gwarancję znalezienia idealnej oferty. Freestylowcy również mogą liczyć na ekscytujące snowparki, które należą do najlepszych na świecie.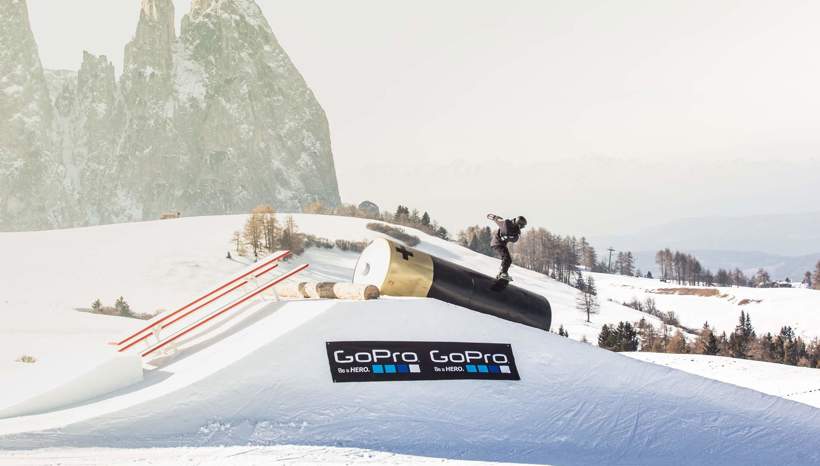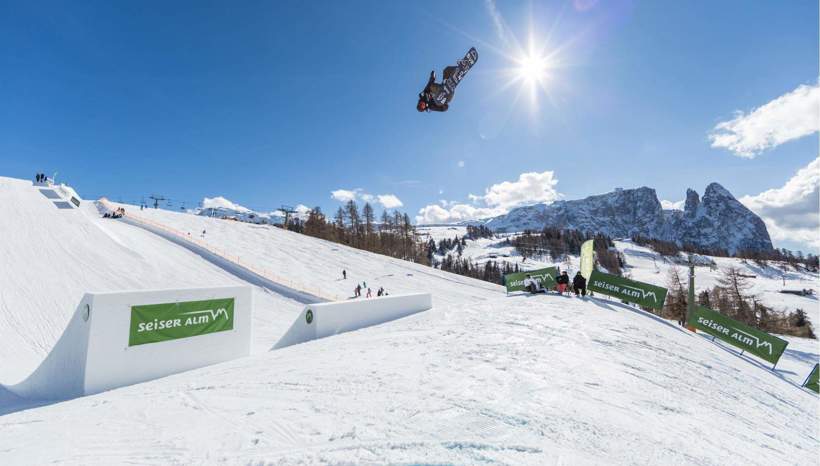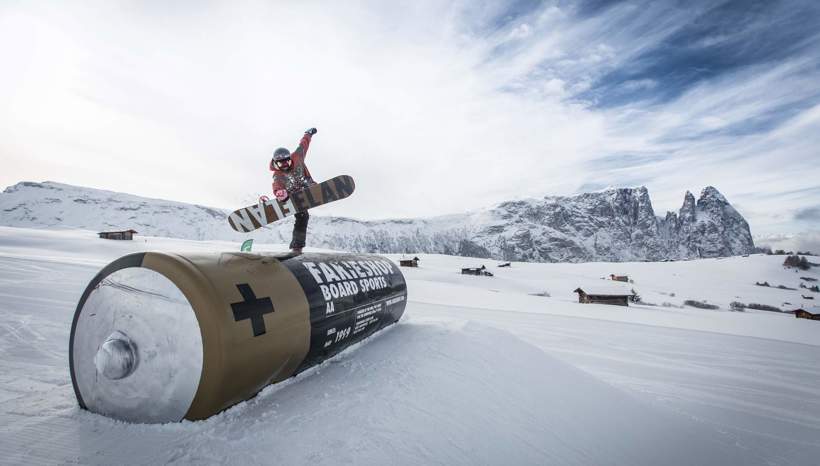 Hotspoty dla freestylowców
Największy snowpark w Południowym Tyrolu znajduje się na Alpe di Siusi. Włoskie narodowe drużyny freestyle'u narciarskiego i snowboardowego trenują tutaj, a riderzy mogą wybierać spośród 70 przeszkód.
Snowpark Obereggen zachwyca już od 20 lat: wielu śnieżnych akrobatów puściło wodze fantazji na halfpipe, a Starship i Nightpark to nowe atrakcje.
Obszar narciarski Belpiano na przełęczy Reschenpass jest jednym z najlepszych adresów dla freestylowców z wielokrotnie nagradzanym snowparkiem i zabawnym stokiem tuż obok niego. Punktem kulminacyjnym sezonu zimowego jest fajne wydarzenie: śmiałkowie rywalizują w Battle ROJal w ramach QParks Tour.
W ośrodku narciarskim Alta Badia w Val Badia, snowpark na Piz Sorega z 14 boxami, 10 railami i 17 kickerami oferuje mnóstwo różnorodności dla każdego poziomu umiejętności. Funslope Biok z 23 elementami i Kidslope Pralongià II są szczególnie odpowiednie dla początkujących i dzieci.
W snowparku Funtaklaus znajduje się odpowiednia linia dla każdego poziomu zaawansowania. W ośrodku narciarskim Klausberg w dolinie Valli di Tures e Aurina nie tylko park Funtaklaus jest w najlepszej formie, ale także Dino Fun Line: ułatwia dzieciom i początkującym rozpoczęcie przygody ze światem freestyle'u.
W Plan de Corones,między stokami Belvedere i Plateau, Easy Line , Medium Rail Line i Medium Kicker Line, a także Family Fun Line zapewniają, że początkujący i eksperci dostaną to, na co zasługują.
Inne świetne snowparki czekają na freestylowców w Val Gardena oraz na terenach narciarskich 3 Cime Dolomity, Watles i Merano 2000.
Selected accommodations in South Tyrol