Jazda motocyklem w Południowym Tyrolu
Jazda na dwóch kołach po wąskich górskich drogach, przez ciasne zakręty i przez wysokie przełęcze, czując świeży wiatr na twarzy i ryk koni mechanicznych pod sobą... Jazda motocyklem to wspaniałe uczucie. Prawdziwa pasja.
W Południowym Tyrolu fani motocykli mogą pokazać na co stać ich i ich maszyny. W całym kraju organizowane są niezliczone wycieczki, które prowadzą zapalonych motocyklistów przez wyjątkowy górski krajobraz. Raz po raz otwierają się panoramy i wrażenia z jazdy, które nie mają sobie równych.
Oferta jest tak duża, że trudno dokonać wyboru: w Dolomitach oferowana jest czysta zabawa na zakrętach - na przykład wokół masywu Sella, ze wspaniałym widokiem na słynną Marmoladę. Równie kusząca jest Val Venosta, gdzie czeka rustykalna atmosfera wiosek Resia, Curon Venosta i Langtaufers. Drogi między przełęczami Jaufenpass i Timmelsjoch również obiecują urozmaiconą jazdę.
Wycieczki motocyklowe w Południowym Tyrolu - 2 wskazówki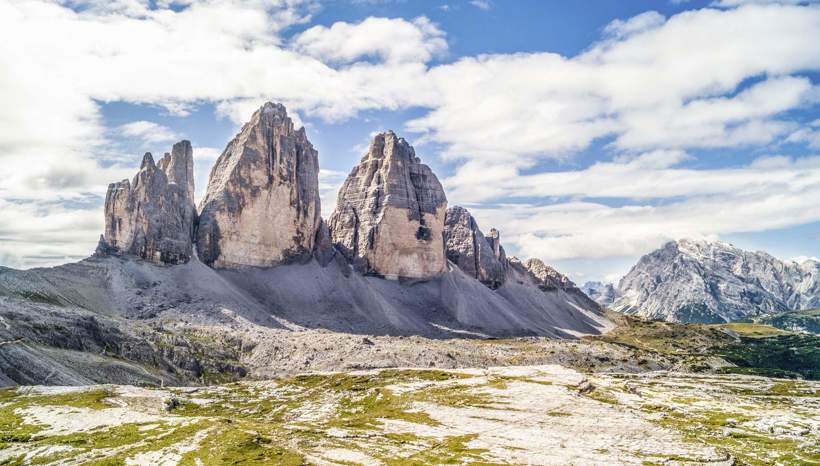 Panoramiczne wycieczki w Dolomity
Zakręty, spinki do włosów, fantastyczne widoki: "blade góry" to nie tylko marzenie wędrowców i wspinaczy. Również fani motocykli znajdą tu coś dla siebie. Wybór krętych górskich prze łęczy i spokojnych panoramicznych tras jest duży, a przyjemność z jazdy nieograniczona. Wszędzie jeziora, punkty widokowe i przytulne gospody zachęcają do zatrzymania się i odpoczynku.
Jedną z najpopularniejszych wycieczek w Dolomity jest na przykład przejazd z St. Vigil przez przełęcze Furkelpass, Alta Pusteria i Auronzo do Misuriny - ewentualnie z objazdem do schroniska Auronzo (płatne) - i przez Cortinę, przełęcze Falzarego i Valparola z powrotem do Val Badia.
Z kolei trasa Five Passes Tour przez Dolomity rozpoczyna się w Chiusa. Stamtąd prowadzi do Val Gardena, do przełęczy Gardena, do Stern i przez przełęcze Valparola i Falzarego do Arabba, przez przełęcz Pordoi do Canazei i Vigo di Fassa; wreszcie przez przełęcz Carezza i Val d'Ega do Bolzano i z powrotem do punktu wyjścia.
Przez przełęcz Jaufen
Klasyczna wycieczka motocyklowa z 39 kilometrami i 20 zakrętami między 2 dolinami: jeśli kochasz kręte drogi, które wiją się przez fantastyczne krajobrazy i prowadzą wysoko, przełęcz Ja ufen jest idealnym miejscem dla Ciebie i Twojego motocykla. Przełęcz o wysokości 2 094 metrów łączy dolinę Val Passiria z doliną Wipp. Kręta droga prowadzi przez gęste lasy i bujne zielone łąki alpejskie.
W najwyższym punkcie otwiera się wspaniały widok na Alpy Vinschgau, Stubai, Zillertal i sąsiednie Sarentino. Po drodze górska gospoda Ja ufenhaus zaprasza na przekąskę, a osobom szukającym ciszy i spokoju oferuje miejsce na nocleg. Uwaga: Przełęcz Jaufenpass jest zamykana na noc w godzinach od 18:00 do 8:00, ale droga nie jest zamknięta. W zimnych porach roku może być zamknięta dla ruchu w zależności od warunków śniegowych.
Należy pamiętać, że wiele górskich dróg jest bardzo wąskich i czasami mylących. Należy jechać prawą stroną i ostrożnie wyprzedzać.
Images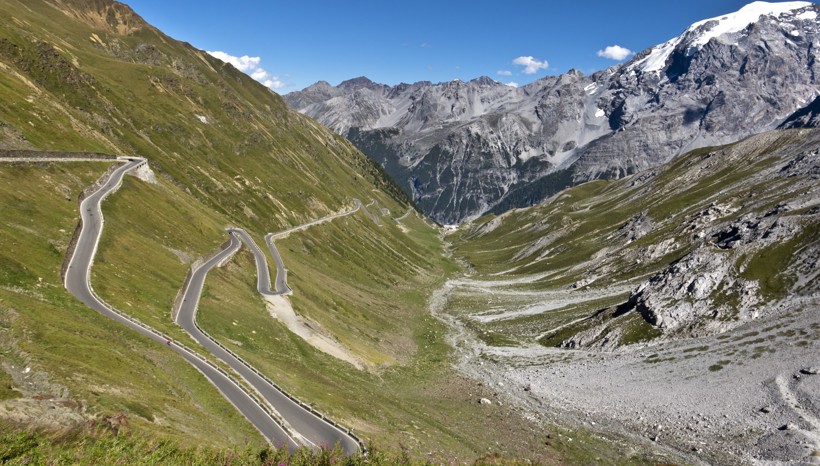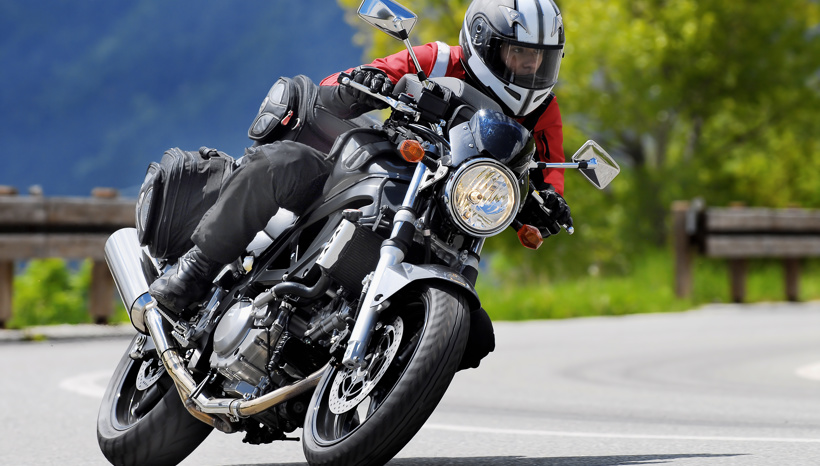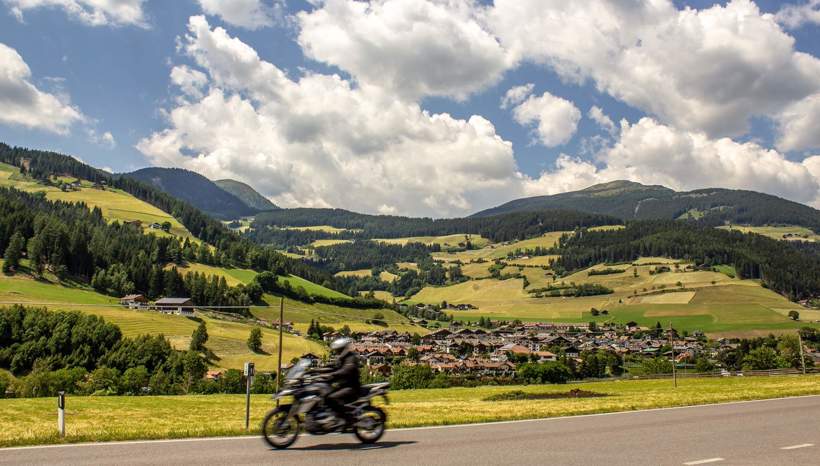 Selected accommodations in South Tyrol