Wskazówki dotyczące zachowania w górach
Piesze wędrówki to bez wątpienia jedna z najpopularniejszych form spędzania wolnego czasu przez mieszkańców i gości Południowego Tyrolu. Poruszanie się na łonie natury, poznawanie własnych granic lub po prostu wylegiwanie się na pachnącej alpejskiej łące - to jest coś.
Ale wędrówki są przyjemne tylko wtedy, gdy przestrzega się kilku podstawowych zasad. Ratownictwo górskie, kluby i stowarzyszenia alpinistyczne, przewodnicy górscy, a także państwo zapewniają wytyczne dotyczące prawidłowego zachowania w górach.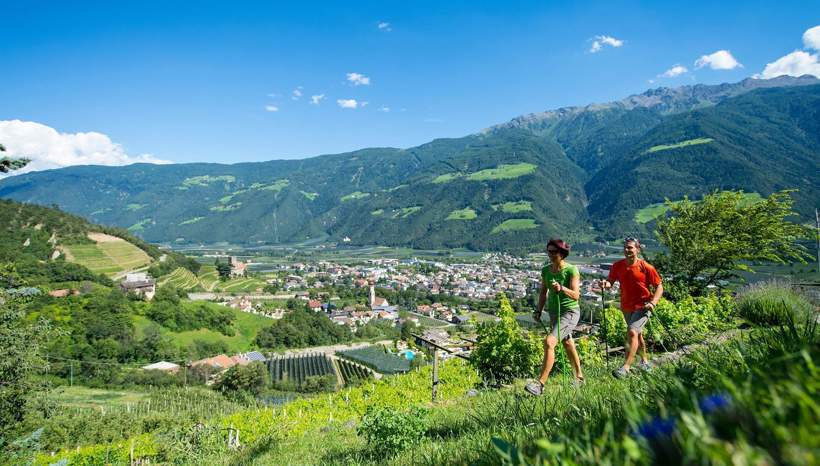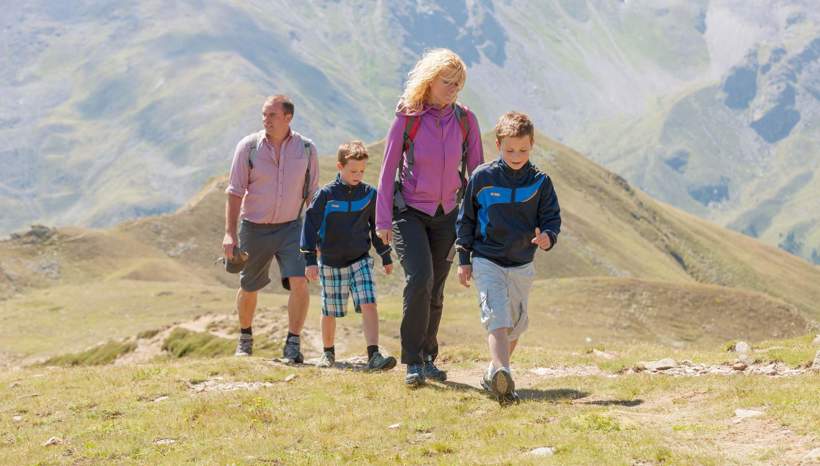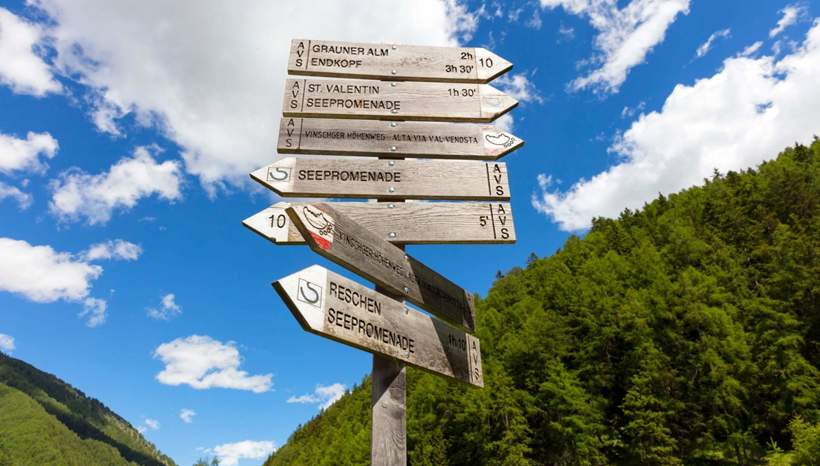 Najważniejsze wskazówki dla alpinistów:
Planowanie: Przed wyruszeniem na wycieczkę należy dokładnie zaplanować wędrówkę, korzystając z opisów szlaków i map. Poinformuj swoich krewnych lub gospodarzy o celu swojej wędrówki.
Kondycja: Oceń kondycję swoją i swojej grupy i odpowiednio dobierz trasy wycieczek. Zalecany jest wczesny poranny start.
Pogoda: Zapoznaj się z prognozą pogody z wyprzedzeniem. Jeśli istnieje ryzyko burzy lub gęstej mgły, lepiej pozostać w domu. Podczas wycieczki: Jeśli pogoda się zmieni, należy natychmiast zawrócić.
Przerwy: Regularne tempo marszu i wystarczające przerwy pozwalają zachować siły i zapewniają powodzenie wędrówki.
Prowiant: Upewnij się, że masz wystarczającą ilość płynów: najlepiej spakować wodę lub sok jabłkowy z wodą mineralną i szczyptą soli. W plecaku powinny znaleźć się także batoniki musli, suszone owoce, orzechy i dobra kanapka.
Sprzęt: Zalecamy dobre buty do chodzenia i oddychającą odzież. Plecak powinien również zawierać zapasową bieliznę, kurtkę przeciwdeszczową, czapkę, rękawiczki i apteczkę pierwszej pomocy.
Grupy: Należy wziąć pod uwagę najsłabszych w grupie, ale każdy powinien być w stanie przerwać wycieczkę, jeśli zajdzie taka potrzeba. Inni wędrowcy powinni być świadomi niebezpieczeństw, a udzielenie pierwszej pomocy w razie potrzeby jest koniecznością.
Przyroda: Trzymaj się wyznaczonych ścieżek i podjazdów, nie zrywaj roślin objętych ochroną i nie dotykaj dzikich zwierząt. Unikaj hałasu i zabieraj śmieci z powrotem do doliny. Nie pal i nie rozpalaj ognisk w lesie.
Transport: Korzystaj z transportu publicznego, takiego jak pociąg, autobus, kolejka linowa lub rower. Podróżując samochodem, należy tworzyć grupy samochodowe. Parkuj samochód na wyznaczonym parkingu!
Funkcja wzoru do naśladowania: Otwórz dzieciom oczy na piękno przyrody i pomóż im w usuwaniu szkód, które już powstały.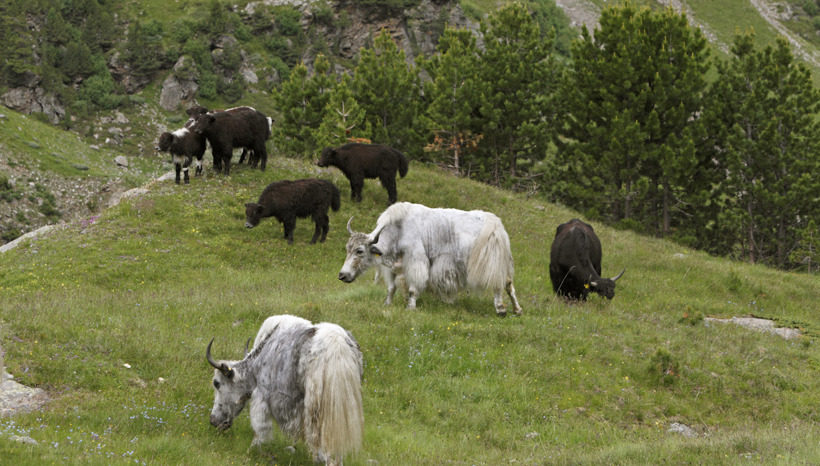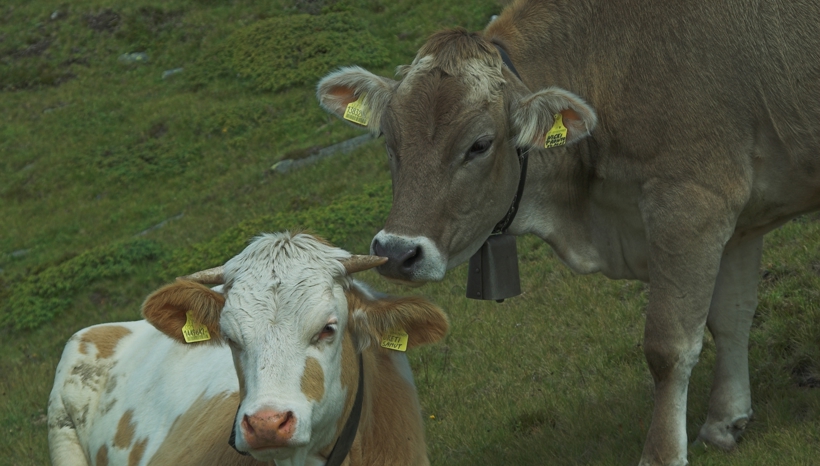 Uwaga: wypas bydła
Zwłaszcza krowy-matki mają silne poczucie przynależności do stada i instynktownie bronią się przed intruzami.
Nie opuszczaj ścieżek na pastwiskach i przechodź szybko, ale niepozornie obok stada w odległości 20-30 metrów.
Pod żadnym pozorem nie należy głaskać zwierząt.
Psy należy trzymać na smyczy. Puszczaj je tylko w nagłych wypadkach.
Nie należy straszyć zwierząt ani uderzać ich kijem.
Jeśli zwierzę zbliża się do Ciebie, idź spokojnie i zawsze miej je na oku.
Sygnały uspokajające: opuszczanie głowy, drapanie i ryczenie.
Selected accommodations in South Tyrol