Pisciadu via ferrata
Jedną z najbardziej znanych via ferrat w Dolomitach jest bez wątpienia via ferrata Pisciadu w grupie Sella. Wynika to prawdopodobnie głównie z jej łatwej dostępności oraz przewiewnego i spektakularnego mostu wiszącego na wieży Exner.
Jednak via ferrata Pisciadu nie jest całkowicie łatwa. Poniżej Exnerturm pionowa ściana wymaga nieco siły, wytrzymałości, głowy do wysokości i pewnego wspinaczkowego know-how. Niemniej jednak trasa jest często całkowicie zatłoczona w szczycie sezonu w sierpniu. Pamiętaj więc, aby zacząć wcześnie!
Opis trasy:
Punkt startowy to Colfosco. Na drodze w kierunku przełęczy Gardena skręć na oznakowany parking i skręć w lewo w kierunku wodospadów Pisciadu. Po 20 minutach znajdziesz się na początku via ferraty, która na początku jest dość łatwa, ponieważ wiele pomocy ułatwia wspinaczkę.
Dopiero przy zejściu do normalnej trasy do schroniska Pisciadusee via ferrata staje się trudniejsza, bardziej stroma i eksponowana, osiągając punkt kulminacyjny na wiszącym moście przy wieży Exner. Zaraz potem czeka wyjście i schronisko Pisciadusee z pięknym tarasem słonecznym na płaskowyżu Sella. Jeśli chcesz kontynuować wędrówkę, możesz udać się na mało odwiedzany szczyt Pisciadu, który można osiągnąć w około 1,5 godziny.
Powrót do punktu wyjścia odbywa się szlakiem 666 przez Val Setus, który jest częściowo zabezpieczony linami stalowymi.
Szczegóły wycieczki:
Długość: 5,5 h
Różnicawysokości: 1 050 m
Stopieńtrudności: od umiarkowanego do trudnego
Images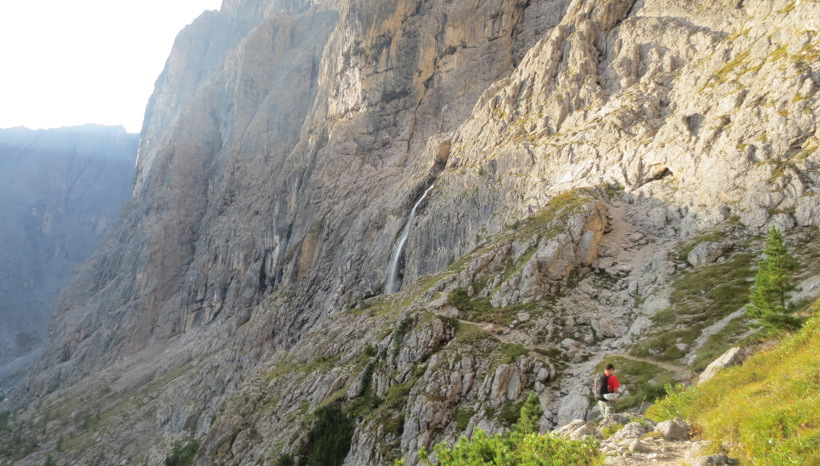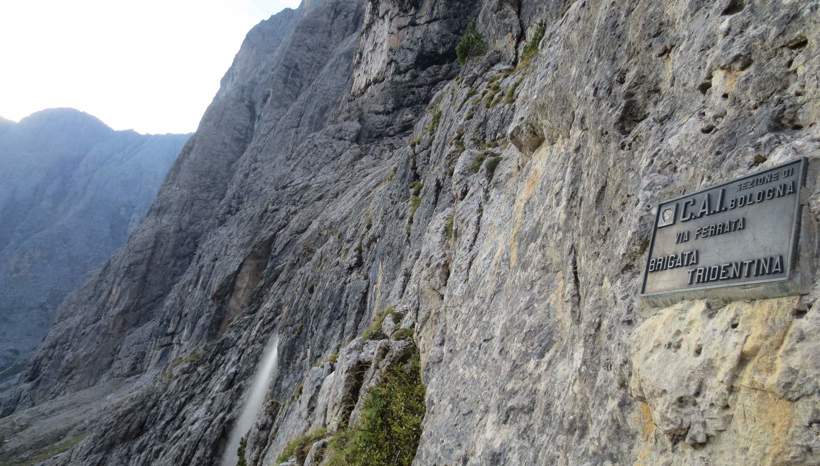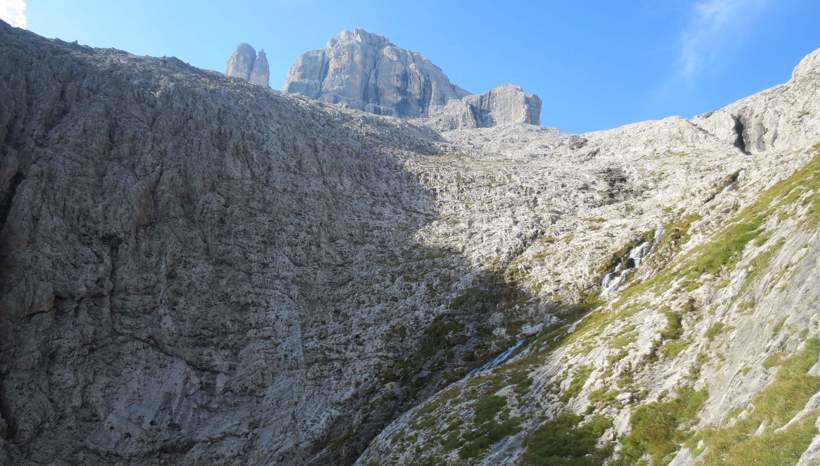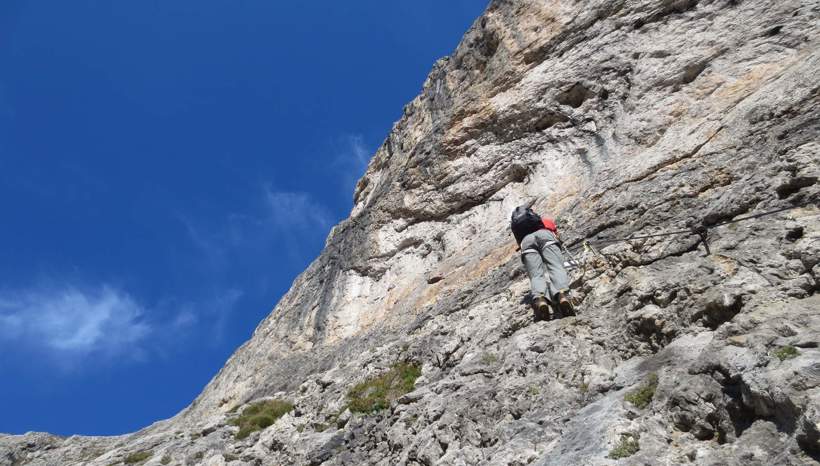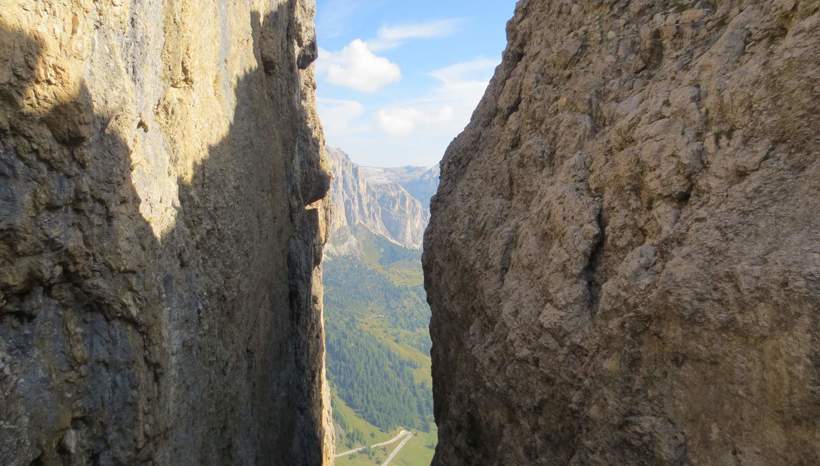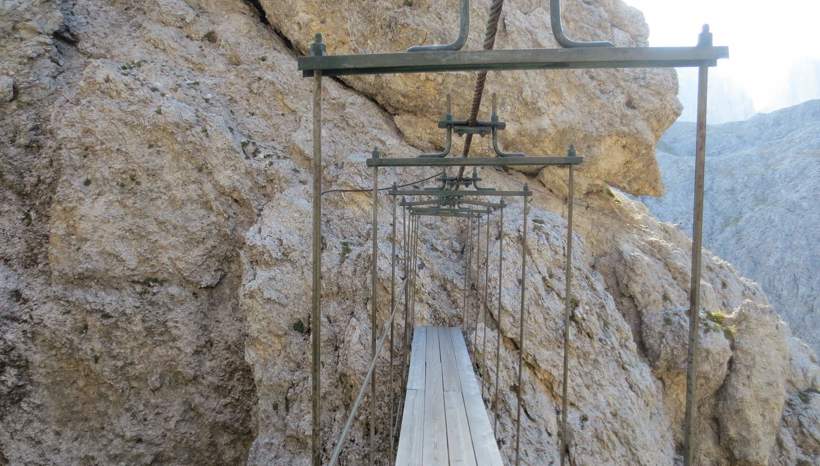 Selected accommodations in Kolfuschg