Wakacje w Tramin na szlaku wina
Tramin. Tę nazwę znają przede wszystkim miłośnicy wina. Niewielkie miasteczko, znane z doskonałych win daleko poza granicami kraju, położone jest na wysokości 276 metrów nad poziomem morza w słonecznym Południowym Tyrolu.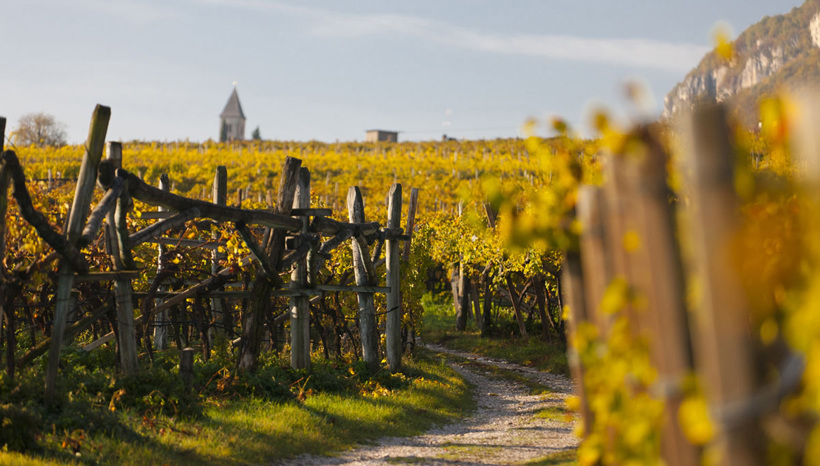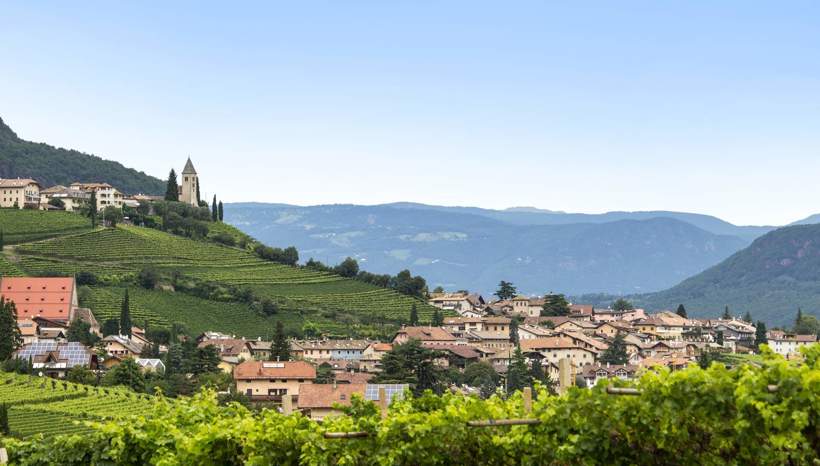 Tramin zasłynął jako ojczyzna Gewürztraminera. To białe wino o niskiej kwasowości charakteryzuje się intensywnym aromatem, a jesienią odgrywa ważną rolę podczas Törggelen. To właśnie wtedy ludzie degustują nowe wino sezonu, delektują się pieczonymi kasztanami i filozofują o życiu w towarzystwie - taki jest zwyczaj na Południowym Szlaku Winnym Tyrolu.
Jeśli przyjedziesz do Tramin wiosną lub latem, nie możesz przegapić wizyty w jednej z licznych piwnic winnych. Regularne festiwale wina są również wyjątkowym doświadczeniem, podobnie jak oryginalna procesja Egetmanna. Odbywa się ona w Tramin we wtorek zapustny w latach nieparzystych i jest jedną z najbardziej niezwykłych i najstarszych tradycji zapustnych w Tyrolu.
Sport i kultura w Tramin
Piękny ośrodek wypoczynkowy Tramin i otaczające go pagórkowate winnice oferują wiele możliwości uprawiania turystyki pieszej i rowerowej. W gorące letnie dni basen sportowy z hydromasażem, wodospadem i skałką wspinaczkową zapewnia rozrywkę dla całej rodziny. Goście mogą także wybrać się na wycieczkę nad pobliskie jezioro Kalterer See.
Spacer przez historyczne centrum wioski Tramin i do winnic prowadzi do romantycznego kościółka San Giacomo w Kastelaz. Romańskie freski są jednymi z najstarszych w niemieckojęzycznym świecie i do dziś stanowią zagadkę dla historyków sztuki. Jeśli jesteś szczególnie zainteresowany wiejskim stylem życia na południu Tyrolu, Muzeum [hoamet] Tramin jest miejscem, do którego powinieneś się udać.
Selected accommodations in Tramin an der Weinstraße