Wakacje w Vandoies
Małe, łatwe w zarządzaniu, przytulne - a jednocześnie niezwykle różnorodne. Tak prezentuje się krajobraz wokół Vandoies, charakteryzujący się okazałymi rezydencjami i tradycyjnymi gospodarstwami Południowego Tyrolu.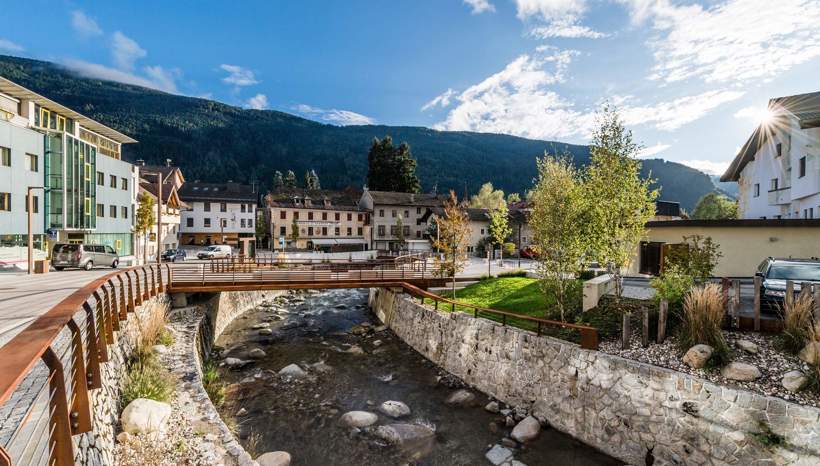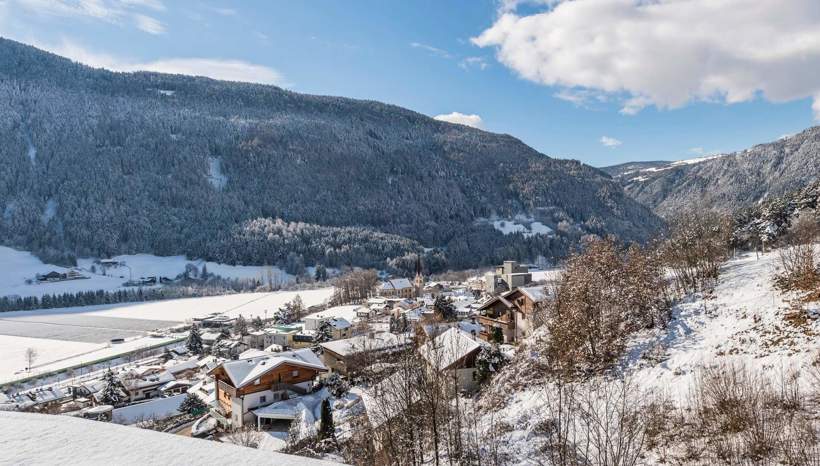 Ober- i Niedervintl leżą bezpośrednio na dnie doliny, Pfunderertal z wioskami Weitental i Fundres odgałęzia się na północ. Prowadzi ona około 20 kilometrów w głąb potężnych gór Fundres. Wraz z licznymi wioskami i gospodarstwami, które gnieżdżą się daleko na stromych zboczach, cztery wioski tworzą gminę Vandoies. Z biegiem lat stało się to małym, ale wspaniałym obszarem wakacyjnym dla turystów, koneserów i miłośników przyrody.
Wraz z budową obwodnicy, która prowadzi ruch wokół Górnego i Dolnego Vintl, jakość życia, ciepła gościnność i ochrona przyrody są tutaj na pierwszym planie. Rodziny z dziećmi również czują się tu jak w domu. Zapewnia to na przykład lokalny teren rekreacyjny w Niedervintl, duży plac zabaw w Obervintl oraz wiele przyjaznych rodzinom szlaków pieszych i turystycznych w okolicy.
Lato i zima w Vandoies
Pasjonaci wspinaczki górskiej, którzy nie stronią od kilometrów, mogą skorzystać z trasy Fundreser Höhenweg. Prowadzi ona przez kilka etapów z Vipiteno w dolinie Wipptal przez stosunkowo odizolowane góry Fundres do S. Giorgio w pobliżu Brunico. Krótsze, spokojne szlaki turystyczne wiją się przez pola i lasy do malowniczo położonych punktów widokowych. Doliny, alpejskie pastwiska, jeziora i szczyty zwiększają chęć do wędrówek, a odpoczynek na świeżym górskim powietrzu robi resztę.
W miesiącach zimowych Vandoies jest dogodną bazą wypadową dla miłośników sportów zimowych i zapalonych narciarzy. Do wszystkich dużych ośrodków narciarskich w okolicy można dotrzeć szybko i łatwo. W bezpośrednim sąsiedztwie znajdują się również tory saneczkowe i trasy do narciarstwa biegowego. Dla poszukiwaczy przygód i entuzjastów sportu Vandoies otwiera również nowe perspektywy doświadczania zimy: podczas wycieczek narciarskich po wspaniałych górach Fundres, wspinaczki lodowej lub wędrówek na rakietach śnieżnych z przewodnikiem przez nietknięty zimowy krajobraz.