Park przyrody Fanes-Sennes-Braies
Jezioro Lago di Braies z górą Seekofel, płaskowyż Fanes ze słynnym Parlamentem świstaków lub Prato Piazza z Hohe Gaisl: Park Przyrody Fanes-Sennes-Prags zachwyca bajecznie pięknym tłem Dolomitów.
Park Przyrody Fanes-Sennes-Braies graniczy bezpośrednio z Parkiem Przyrody Tre Cime di Lavaredo na wschodzie i, podobnie jak ten ostatni, jest częścią Światowego Dziedzictwa UNESCO Dolomitów. W obu parkach przyrody można doświadczyć wyjątkowości Dolomitów w Południowym Tyrolu.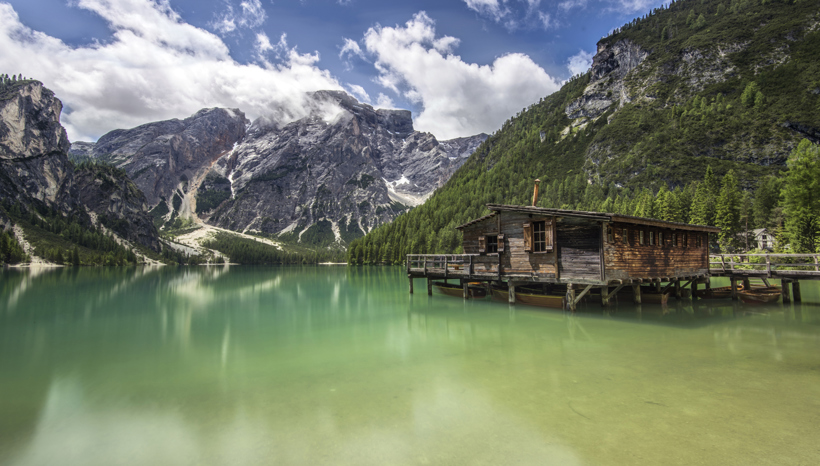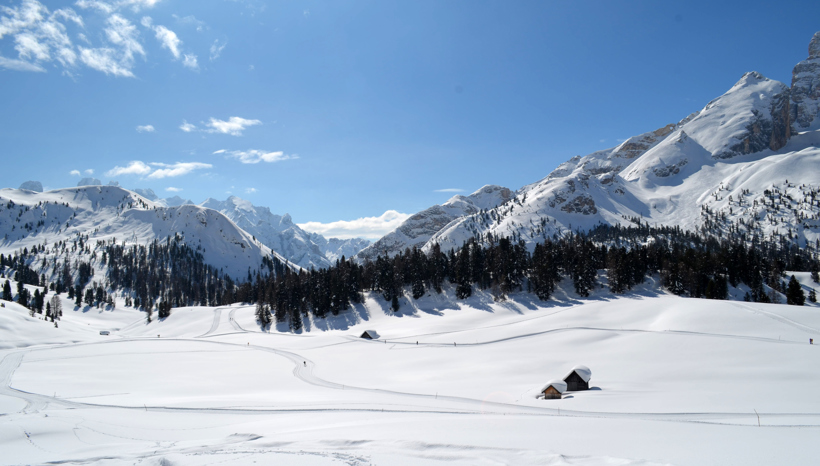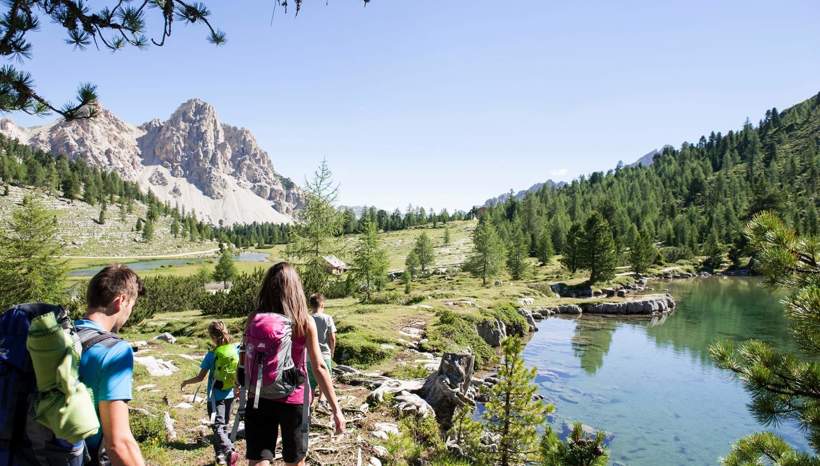 Legendarnie piękne
Rezerwat przyrody obejmuje obszar 25 453 ha i części obszarów miejskich Dobbiaco, Braies, Valdaora, Badia, La Valle i La Valle. Jezioro Lago di Braies i łąka Prato Piazza już dawno przestały być atrakcjami turystycznymi, ale wspaniałe motywy fotograficzne można znaleźć praktycznie wszędzie w parku przyrody Braies. Wysokie płaskowyże Fanes i Sen nes, od których pochodzi nazwa parku, tworzą ekscytujący kontrast z imponującymi szczytami Dolomitów, a na przykład nad jeziorem Limo lub na łąkach Armentara fani przyrody mogą nie tylko podziwiać wymarzone panoramy Dolomitów, ale przy odrobinie szczęścia także dzikie orchidee.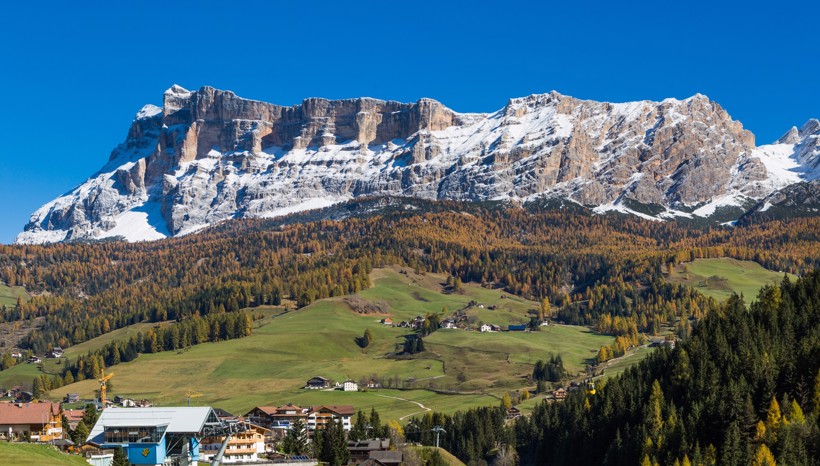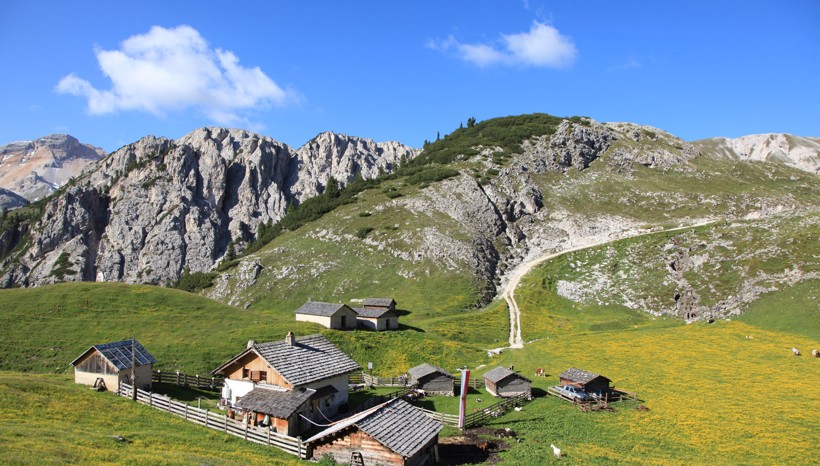 Alpiniści i niedźwiedzie jaskiniowe
Heiligkreuzkofel i Hohe Gaisl, Lavarella-Spitze i Seekofel to uderzające górskie giganty w Parku Przyrody Fanes-Sennes-Prags. Szczyt Conturines jest jednak interesujący nie tylko dla alpinistów: W latach 80-tych XX wieku w jaskini Conturines na wysokości około 2800 m n.p.m. znaleziono kości i zęby niedźwiedzi jaskiniowych, które żyły tu około 50 000 lat temu. Muzeum Ursus Ladinicus w St. Kassian to przeżycie szczególnie dla dzieci: tutaj mali i duzi odwiedzający otrzymują ekscytujący wgląd w świat niedźwiedzia jaskiniowego.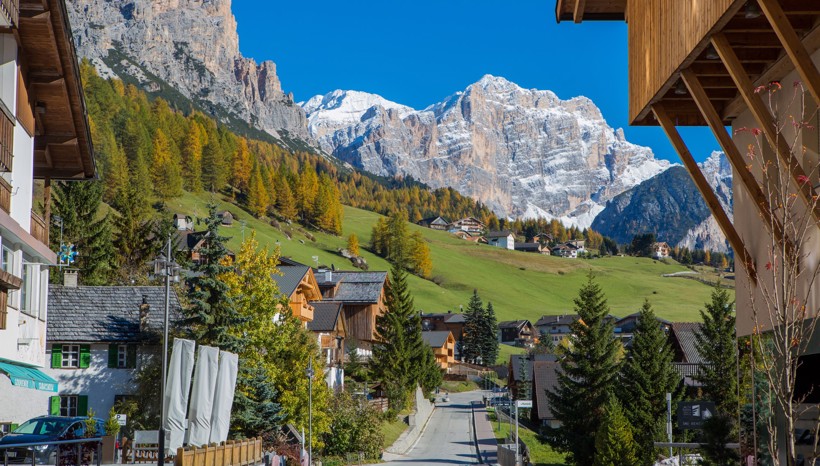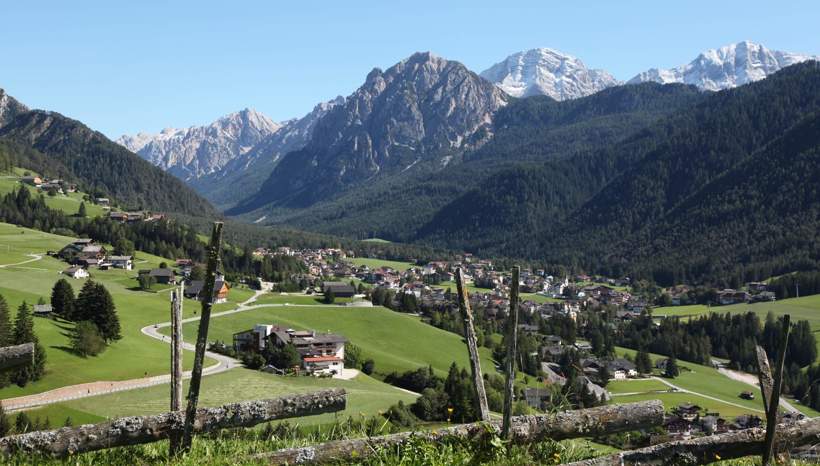 Woda i wędrówki
Dom Parku Przyrody Fanes-Sennes-Prags w Marebbe ilustruje formację Dolomitów i najważniejsze siedliska w Parku Przyrody. Ponadto można dowiedzieć się ciekawych faktów na temat niedźwiedzia jaskiniowego i legend ladyńskich, w których królestwo Fanes odgrywa główną rolę. Miłośnicy przyrody mogą poznać różnorodność wody w Parku Przyrody Fanes-Sennes-Braies na ścieżce przyrodniczej Tru dal'Ega: rozpoczyna się ona przy Domu Parku Przyrody i prowadzi wzdłuż strumienia do źródeł. Na ścieżce przyrodniczej Lärchensteig powyżej San Cassiano znajduje się młyn, który stanowi atrakcję.
Dom Parku PrzyrodyFanes-Senes-Braies
Marebbe
Tel.: +39 0474 506120
E-mail: info.fsp@provinz.bz.it
Images