Wakacje w Girliano
Cornaiano to ułamek Eppan na południu Południowego Tyrolu, położony na wysokości 435 m n.p.m. na słonecznej równinie. Miejscowość jest uwielbiana i ceniona nie tylko za swój urok, ciszę i spokój, ale także za liczne doskonałe winiarnie, które można znaleźć wzdłuż szlaku winnego.
W ciepłym sezonie, który na południu Południowego Tyrolu trwa zwykle od wiosny do jesieni, Cornaiano jest zawsze dobrze uczęszczane. Wynika to z jednej strony z niezliczonych możliwości, jakie są tu oferowane dla miłośników pieszych wędrówek i zapalonych rowerzystów. Z drugiej strony, oferta dla smakoszy i koneserów wina jest więcej niż godna szacunku.
Przyjemna atmosfera Cornaiano znajduje również odzwierciedlenie w fakcie, że niemiecka reprezentacja piłki nożnej założyła swój obóz treningowy w lokalnej strefie sportowej Rungg, aby przygotować się do Mistrzostw Świata w 2010 i 2018 roku.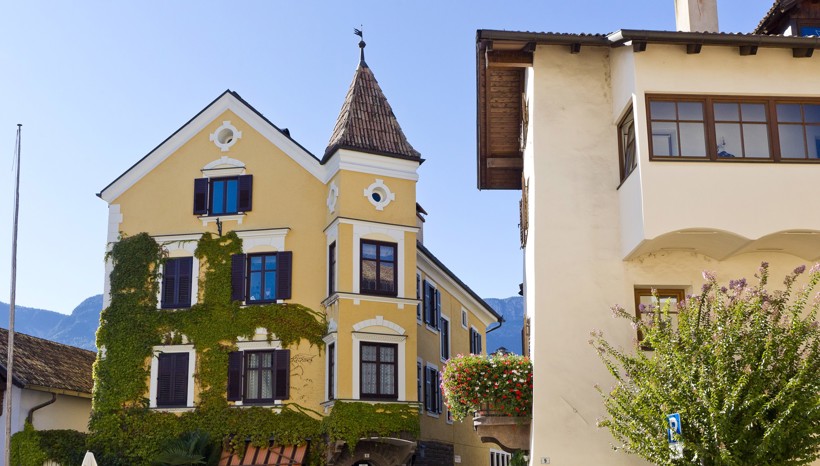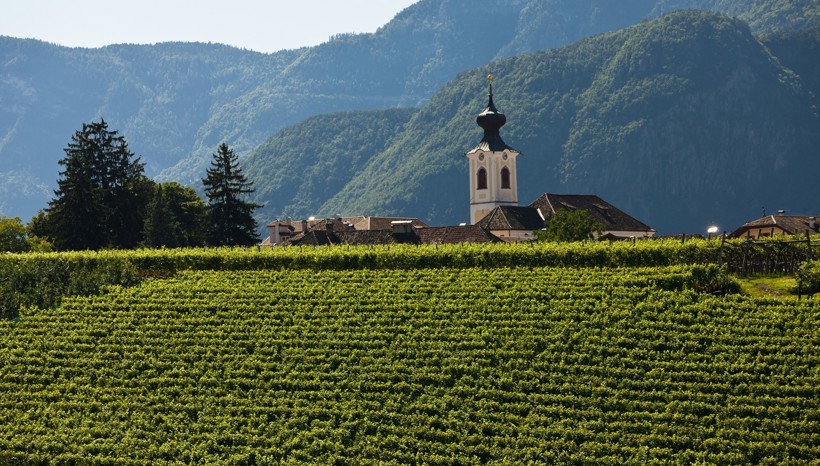 Wioska z tradycjami
Obecnie Cornaiano liczy około 2800 mieszkańców, z których większość zajmuje się turystyką lub rolnictwem. W szczególności uprawa winorośli odgrywa kluczową rolę. Potwierdza to rzut oka na okolicę, w której dominują niekończące się winnice.
Zainteresowanym kulturą i winem polecamy wizytę w Marklhof w Cornaiano. Ta historyczna posiadłość jest własnością kanoników Novacella od 1938 roku i co roku produkuje kilka doskonałych win.
Okazała posiadłość Breitenberg i przylegający do niej kościół parafialny są również bardzo piękne. Ten ostatni poświęcony jest św. Marcinowi z Tours, na cześć którego co roku 11 listopada odbywa się duży festiwal i jarmark św. Około 1 km poza centrum Cornaiano znajduje się również mały kościół Schreckbichl, do którego można dotrzeć przyjemnym spacerem przez winnice i sady.
Kiedy w Cornaiano nadchodzi jesień i rozpoczyna się czas zbior ów w winnicach, jest to również najbardziej ekscytujący i przyjemny czas, ponieważ odbywa się wiele festiwali. Na przykład tradycją jest, że ostatniemu ładunkowi winogron towarzyszy uroczysta procesja i tłoczenie w starej prasie do winogron w centrum wioski.
Jest więc oczywiste, że wino i winiarnie mają w Cornaiano ogromne znaczenie. Prawdopodobnie najbardziej znanym lokalnym producentem wina jest winiarnia Cornaiano. Została ona założona w 1923 r. przez 23 lokalnych winiarzy w zabytkowym gospodarstwie i dziś oferuje szeroką gamę czerwonych i białych win, które wielokrotnie otrzymywały krajowe i międzynarodowe nagrody.
Selected accommodations in Girlan