Wakacje w Fundres
Jeśli skręcisz na północ w Vandoies, dotrzesz do Fundres przez dolinę Weitental i drogę wyłożoną łąkami, lasami i imponującymi górami - małej wioski znanej z dziewiczej przyrody i spokoju, a także wspaniałego terenu do wędrówek.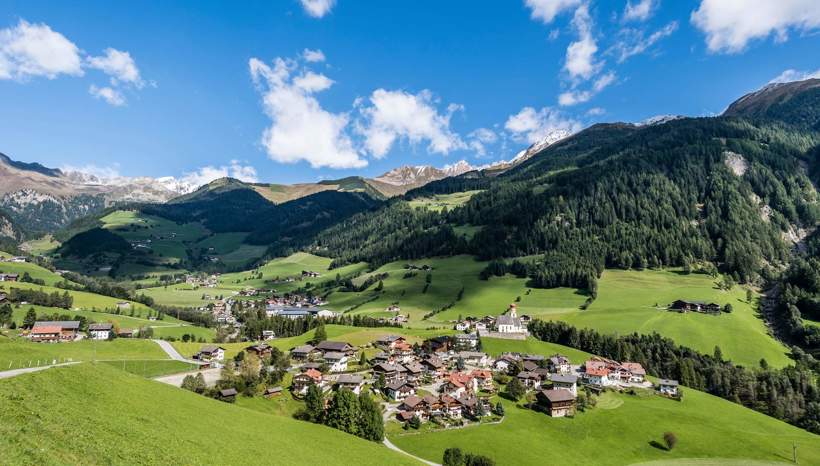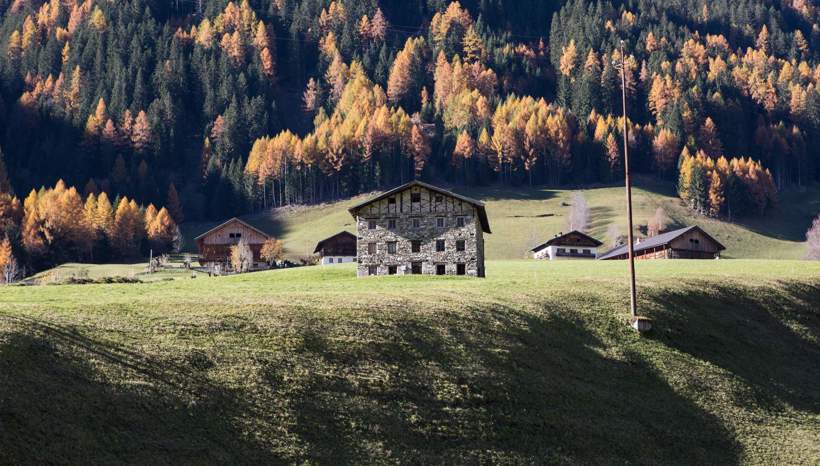 Przy czym "znana" to prawie za dużo powiedziane, ponieważ spokojny Fundres nie jest jeszcze jednym z najczęściej odwiedzanych ośrodków wypoczynkowych w kraju, pomimo swojej naturalnej idylli i niezwykle przyjaznych mieszkańców. Raczej ułamek Vandoies - czwarty obok Weitental, Ober- i Niedervintl - na północnym krańcu doliny Pfunderertal jest nadal uważany za insider tip.
Oprócz szalenie romantycznego krajobrazu gór Fundres, miejscowy kościół parafialny jest prawdopodobnie pierwszą rzeczą, którą można zobaczyć. Kościół, którego początki sięgają prawdopodobnie XI wieku, można zobaczyć z daleka na wzgórzu przy wjeździe do wioski.
Sama wioska jest stosunkowo niewielka, ponieważ większość domów jest rozproszona na zielonych łąkach. Można tu znaleźć wiekowe budynki i piękne, rustykalne gospodarstwa, a także tradycyjne zakłady rzemieślnicze, które nadal odgrywają ważną rolę obok rolnictwa. Nawet sztuka filcowania i wiązania beczek, a także wyplatania koszy i słomianych kapeluszy jest nadal praktykowana tu i ówdzie. Nic więc dziwnego, że w Fundres można czasem poczuć się tak, jakby ktoś cofnął czas.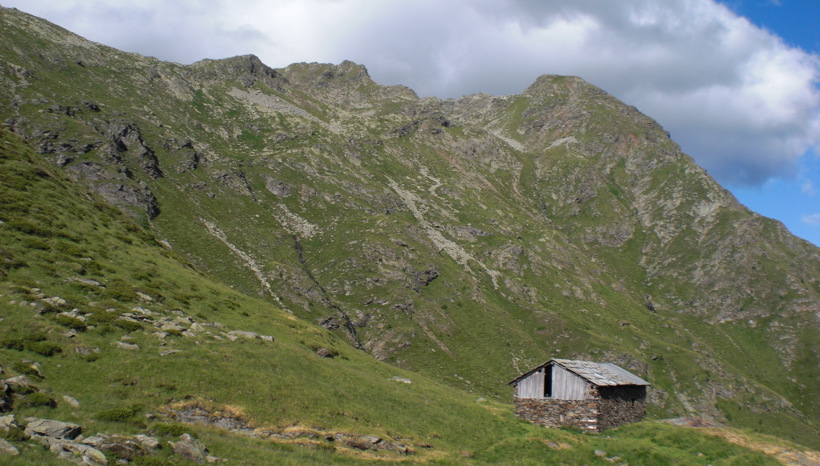 Po górach i dolinach w Fundres
To, co zdecydowanie powinieneś mieć w swoim bagażu, wybierając się do Fundres, to para butów górskich i dobrze wypełniony plecak turystyczny. Ponieważ ze względu na górską scenerię, która otacza dolinę Pfunderertal z obu stron, gwarantowane jest, że każdemu trudno będzie pozostać w dolinie. Ponadto w Fundres jest przyjemnie świeżo, nawet w pełni lata, dzięki czemu aktywność fizyczna nie przeszkadza tak bardzo.
Jednak nadal można się spocić podczas wędrówek w Fundres, ponieważ jesteś rozpieszczany wyborem, jeśli chodzi o zakres wycieczek między rozległymi alpejskimi pastwiskami a skalistymi szczytami górskimi. Dobrym miejscem na rozpoczęcie jest Fundres Höfeweg, który łączy sport i kulturę i jest dydaktycznym szlakiem tematycznym oferującym wgląd w zwyczaje, przyrodę i życie na wsi. Na przykład Almhüttenrundweg, który prowadzi z przysiółka Dun dalej w głąb doliny do Gampiel i Ega, nie jest zbyt forsowny.
Jednak lokalną górą Fundres jest prawie na pewno uderzająca Eidechsspitze, zwana także "Hegedex" w lokalnym dialekcie, której szczyt o wysokości 2 738 metrów wznosi się swobodnie w niebo. Nie można też zapomnieć o dobrze znanym szlaku Fundres Höhenweg, który prowadzi z Vipiteno do Falzes przez kilka dni i dlatego jest zarezerwowany dla turystów lubiących piesze wędrówki i mających dobrą kondycję.
Zimą można tu wybrać się na wspaniałe wędrówki w rakietach śnieżnych i wycieczki narciarskie. Niedaleko znajduje się również słoneczny i przyjazny rodzinom teren narciarski Gitschberg Jochtal.