Wakacje w Południowym Tyrolu Południe
Idylliczne krajobrazy, w których elementy alpejskie i śródziemnomorskie płynnie się przenikają, rozległe winnice i sady, w których dojrzewają smaczne owoce najwyższej jakości, idylliczne wioski, wspaniałe jeziora kąpielowe i cudownie łagodny klimat - wszystko to i wiele więcej czeka na Ciebie na południu Południowego Tyrolu.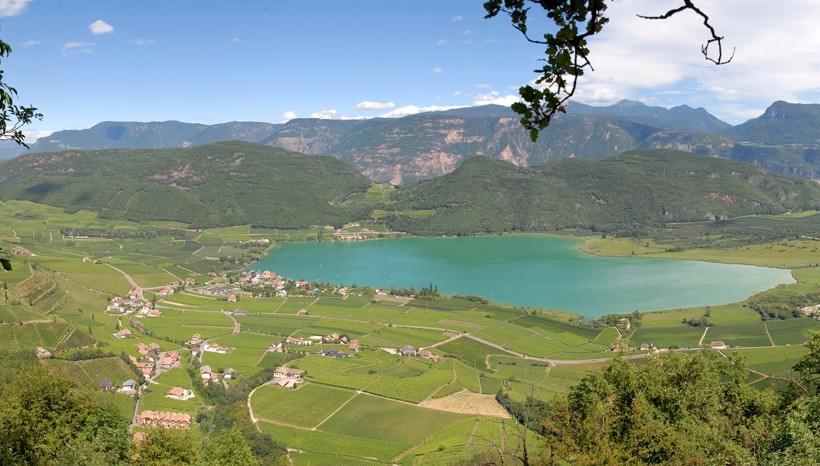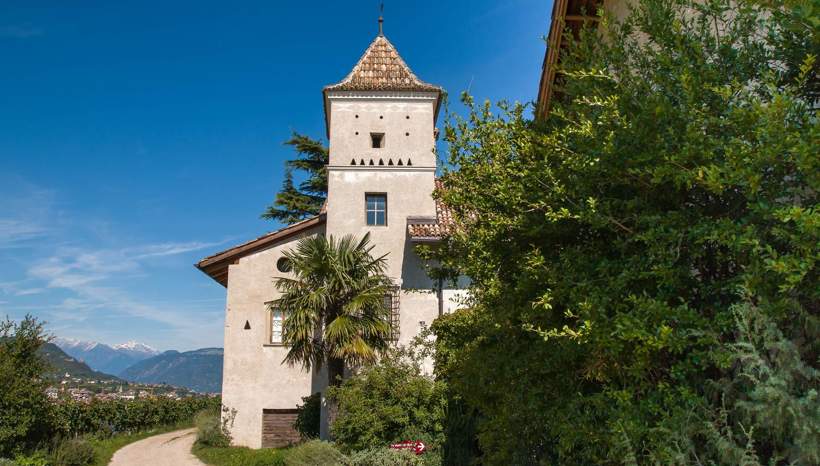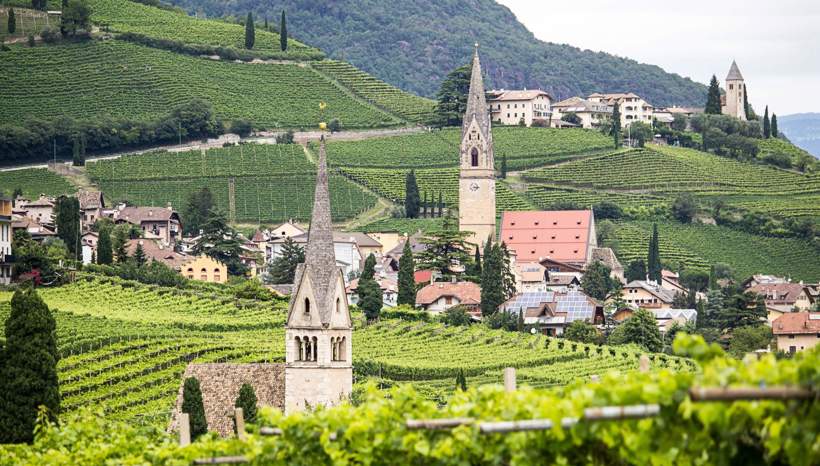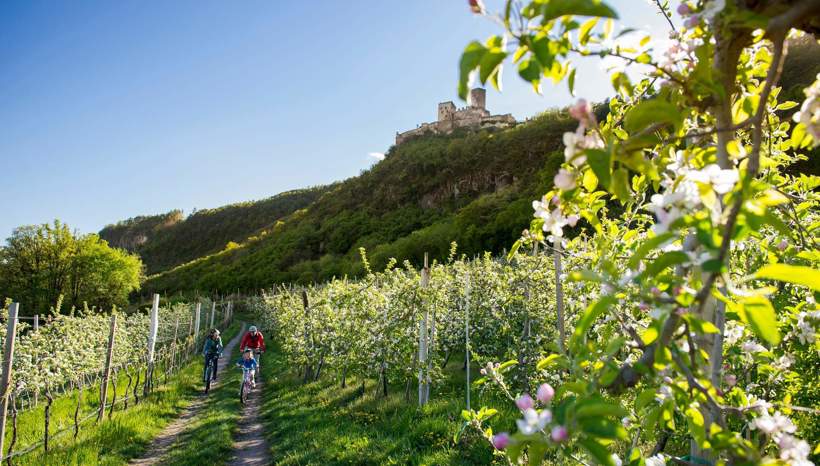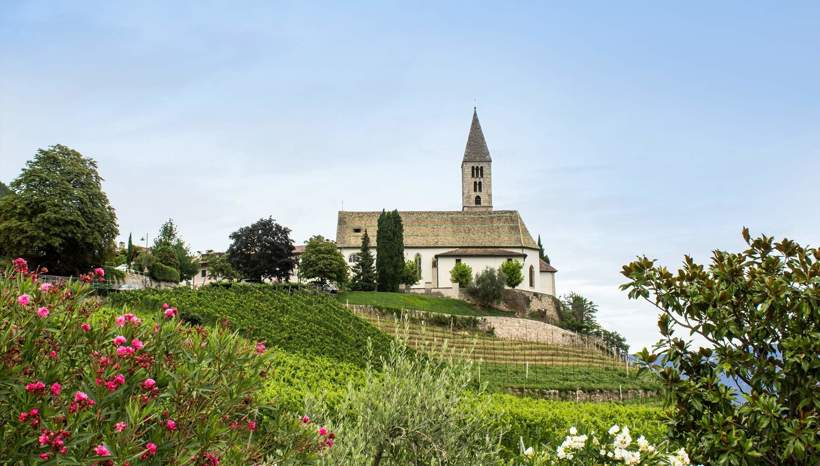 Południe Południowego Tyrolu zasługuje na swoją nazwę - niezależnie od tego, czy wybierzesz jedno ze znanych miasteczek na słynnym Południowotyrolskim Szlaku Winnym, takich jak Appiano, Caldaro lub Termeno, czy też jedną z cichszych, ale nie mniej atrakcyjnych wiosek.
Na Południowym Szlaku Winnym Tyrolu
Wiosna w najbardziej wysuniętej na południe części Południowego Tyrolu oczaruje Cię. Jabłonie są w pełnym rozkwicie , a słoneczne dni i śródziemnomorskie temperatury zachęcają do wspaniałych wędrówek i wycieczek rowerowych . Odkryj liczne zamki i ruiny w regionie lub poznaj malownicze winnice.
Liczne wydarzenia kulinarne i sportowe przekształcają wiosną wioski wzdłuż Południowego Szlaku Winnego w tętniące życiem centra. Smakosze nie powinni przegapić pysznych szparagów z Terlano.
Lato obfituje w liczne wydarzenia. Większość z nich odbywa się na świeżym powietrzu, ponieważ Południowy Tyrol Południe cieszy się teraz wspaniałą pogodą kąpielową. Osoby szukające ochłody powinny odwiedzić jeziora Monticolo lub jezioro Kaltern - najcieplejsze kąpielisko w Alpach. Nie tylko osoby szukające ciszy i spokoju, ale także rodziny i miłośnicy sportów wodnych znajdą tu coś dla siebie.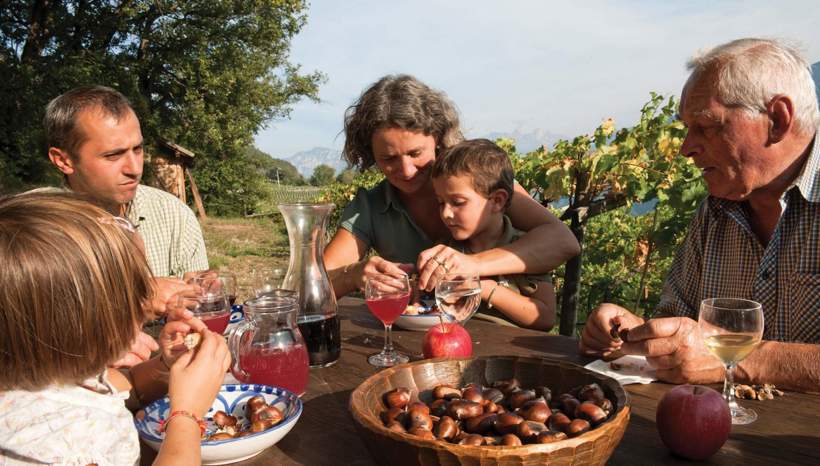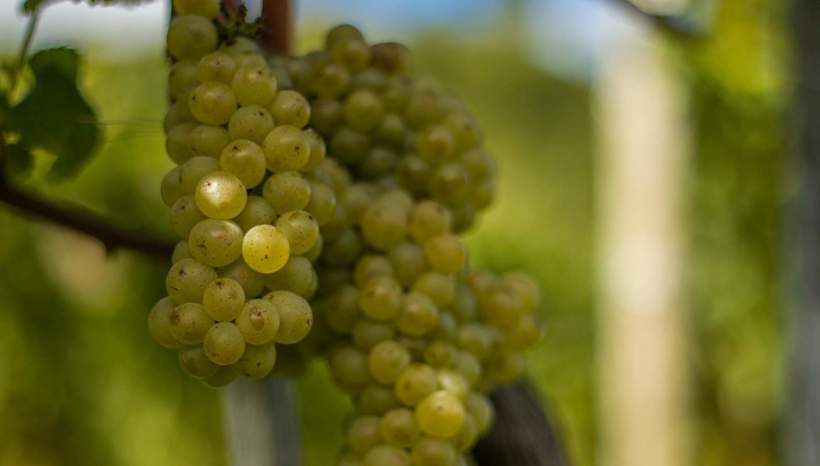 Przyjemność i relaks o każdej porze roku
Wreszcie jesień to przede wszystkim przyjemność. Świeżo zebrane winogrona są przekształcane w wielokrotnie nagradzane wina w pierwszorzędnych winiarniach i winnicach regionu. Tradycyjny Törggelen łączy wędrówkę przez kolorowy jesienny krajobraz z delektowaniem się typowymi potrawami Południowego Tyrolu, pieczonymi kasztanami i nowym winem. Podczas gdy w górach może być już chłodno, na południu Południowego Tyrolu nadal będzie wiele słonecznych i łagodnych dni.
W zimnych porach roku robi się trochę ciszej. Zimą hotele, mieszkania wakacyjne i pensjonaty na południu Południowego Tyrolu są dobrą bazą wypadową do odwiedzenia nostalgicznych jarmarków bożonarodzeniowych w regionie. Ten w Bolzano jest szybko i łatwo dostępny i równie popularny wśród odwiedzających z bliska i daleka.
Miłośnicy sportów zimowych mogą dać upust swojej energii w pobliskich ośrodkach narciarskich Obereggen, Reinswald - Val Sarentino lub Rittnerhorn. Ci, którzy chcą cieszyć się zimowym spokojem w zapierającym dech w piersiach naturalnym krajobrazie, powinni wybrać się na wędrówkę po Parku Przyrody Monte Corno.
Selected accommodations in Southern South Tyrol