Zip Line
Tylko latanie jest lepsze! Kask założony i zapięty, uprząż wyregulowana, przypięta i kolejny głęboki oddech.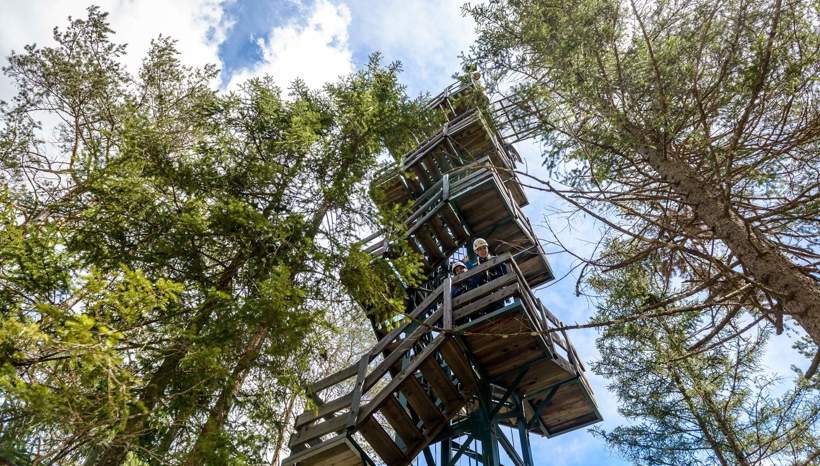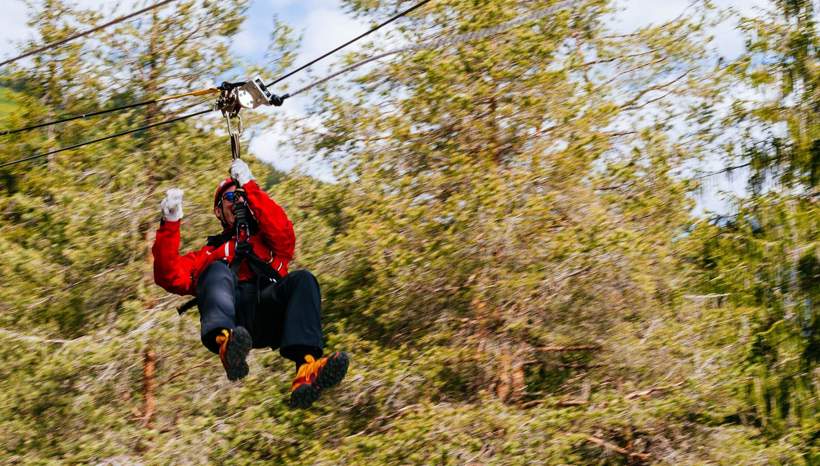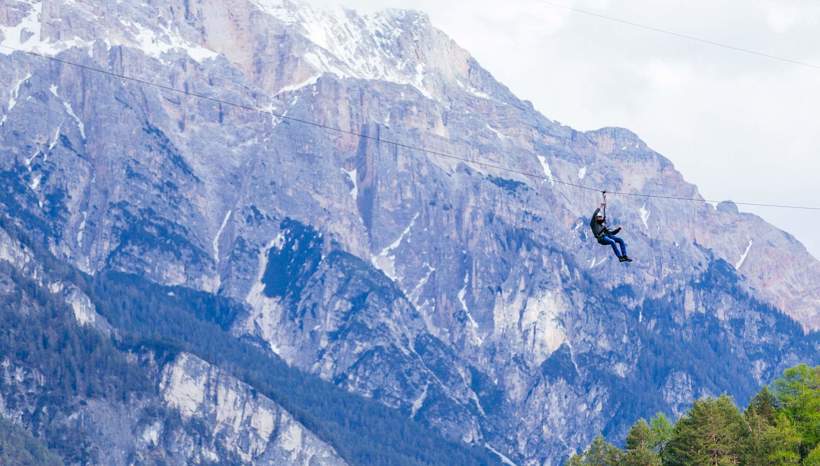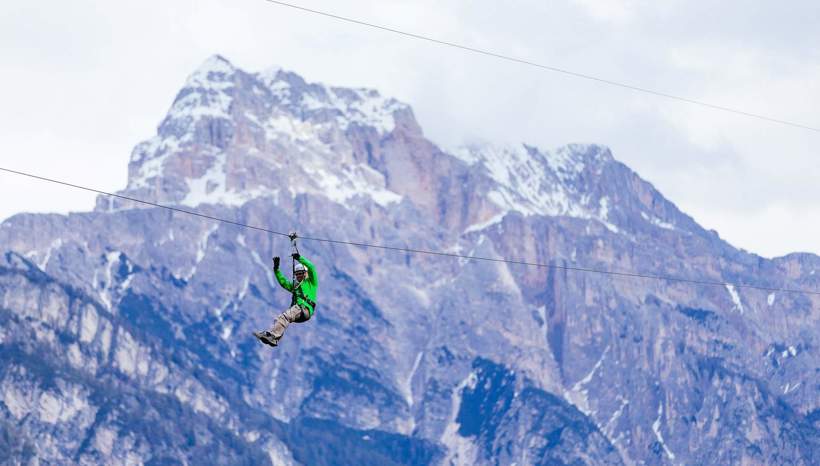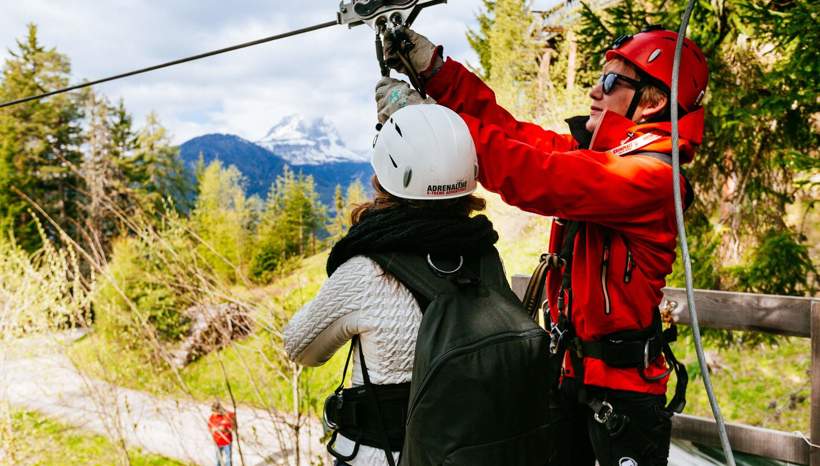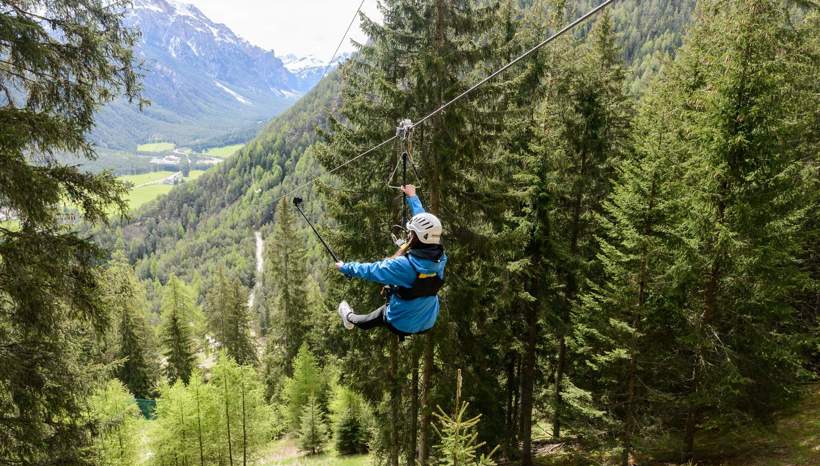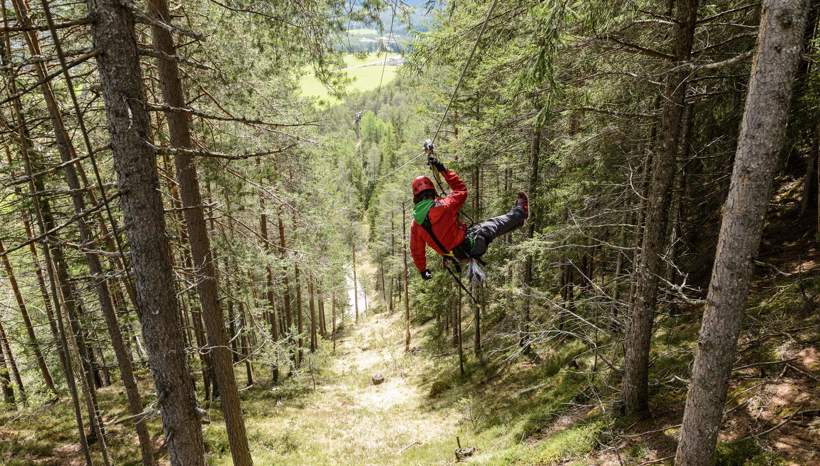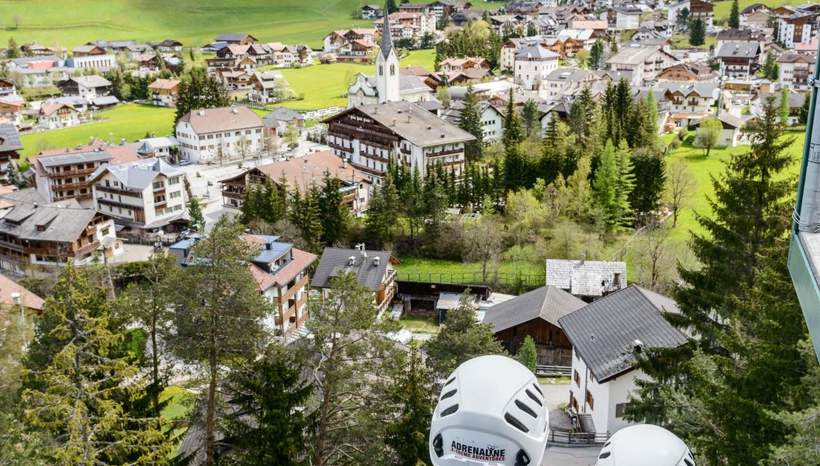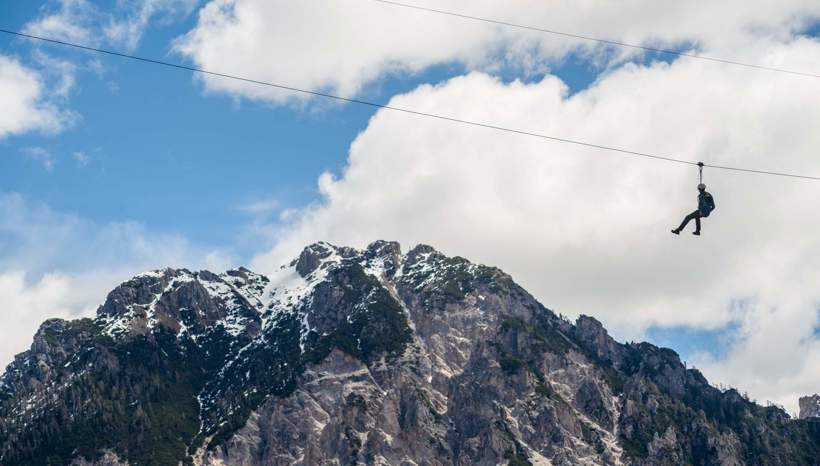 Dla odmiany, dziś w górach w pobliżu San Vigilio nie jedziemy w górę, ale w dół. Pewnie dlatego moje nogi są jak z gumy. W końcu czeka na nas stalowa konstrukcja linowa o długości 3,2 km, po której zjeżdżamy 400 metrów w dół, w tym część 100 m nad dnem doliny. Pod nami domy, samochody i ludzie wyglądający jak mrówki.
Latem 2008 roku w Marebbe w Dolomitach otwarto największy w Europie Zip Line. Zip Line - szybko wyjaśniając, są to przetestowane stalowe liny, które są rozciągnięte między stałymi punktami. Następnie wszystko, co musisz zrobić, to zawiesić się na linie za pomocą karabinków śrubowych w krążkach i zaczyna się powietrzna zabawa: adrenalina, wiatr we włosach, prędkość, głębokość pod tobą i ziemia coraz bliżej.
Ale nie martw się: cała stalowa konstrukcja jest przetestowana i całkowicie bezpieczna! Wcześniejsza wiedza lub specjalne umiejętności nie są konieczne do pełnego przygód lotu na wysokości. Po krótkim wprowadzeniu przewodnicy Zip Line przypinają Cię do liny i bezpiecznie wyhamowują po drugiej stronie.
Każdy, kto myśli, że tyrolki są najnowszym wynalazkiem, który zamienił góry w rodzaj parku rozrywki i Disneylandu, jest w błędzie. Ich historia sięga około 150 lat wstecz, nawet jeśli liny nie zostały po raz pierwszy rozciągnięte dla zabawy, ale do transportu materiałów i ludzi. Następnie, 30 lat temu, w Australii powstała pierwsza Zip Line, w której ważne towary zostały zsunięte na nieprzejezdny teren za pomocą stalowej liny. Takie liny transportowe prowadzą również przez wiele wąwozów w Kostaryce.
Więcej informacji:
Adrenaline Xtreme Adventures
Via Catarina Lanz 24 - 39030 Marebbe (BZ)
Tel. biuro: +39 0474 646 621
E-mail: info@adrenalineadventures.it
Selected accommodations in St. Vigil in Enneberg