Lot balonem nad Południowym Tyrolu
Chcesz podziwiać zapierające dech w piersiach górskie krajobrazy Południowego Tyrolu z góry? Zafunduj sobie coś wyjątkowego i wznieś się balonem nad Dolomitami.
Tak wtedy, jak i teraz, niezliczone rzesze ludzi marzą o lataniu w powietrzu. Już w 1783 roku bracia Montgolfier spełnili to marzenie: Dzięki swojemu balonowi na ogrzane powietrze dwaj Francuzi umożliwili pierwszy lot załogowy w historii. Dziś przejażdżki balonem są również bardzo popularne w Południowym Tyrolu - nic dziwnego, biorąc pod uwagę te zapierające dech w piersiach górskie panoramy.
W Dobbiaco w Alta Pusteria co roku w styczniu odbywa się międzynarodowy festiwal balonowy Dolomiti Balloon Festival. Tutaj młodzi i starsi są oczarowani: czy to ekscytującymi zawodami w powietrzu, czy imponującymi pokazami kolorowych balonów na ziemi. Punktem kulminacyjnym jest oczywiście lot nad Dolomitami.
Gdzie mogę odbyć lot balonem?
Jeśli nie możesz być na festiwalu w Dobbiaco, nie musisz zwieszać głowy. Istnieje obecnie kilku dostawców, którzy oferują loty balonem w Południowym Tyrolu przez cały rok - pod warunkiem, że pogoda współpracuje. Jednym z nich jest Alberto Pasin. Organizuje on loty balonem w Alta Pusteria, których szybko nie zapomnisz.
Więcej informacji:
Mongolfiera Loogo
Tel.: +39 345 128 0669
info@mongolfiera.net
www.mongolfiera.net
Images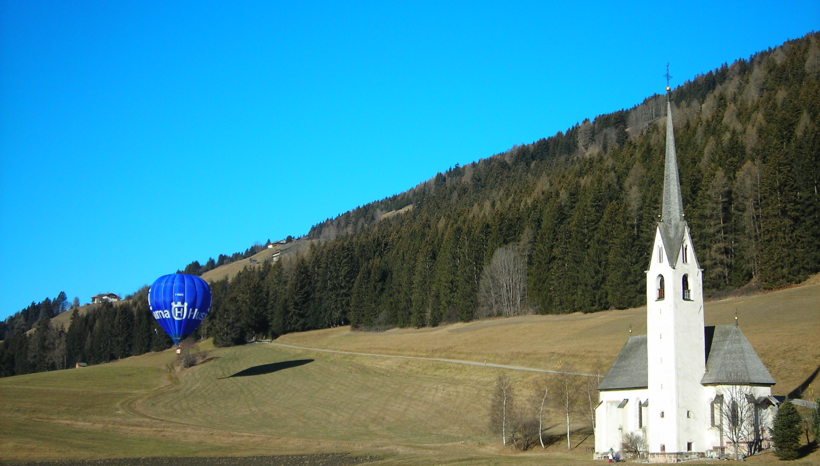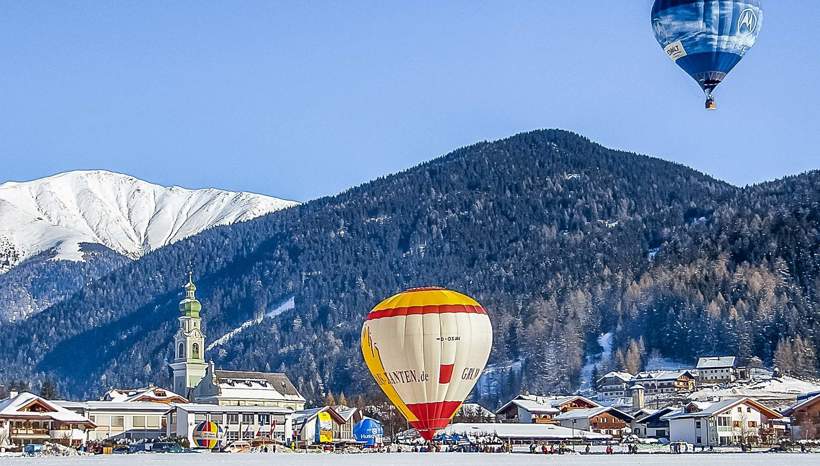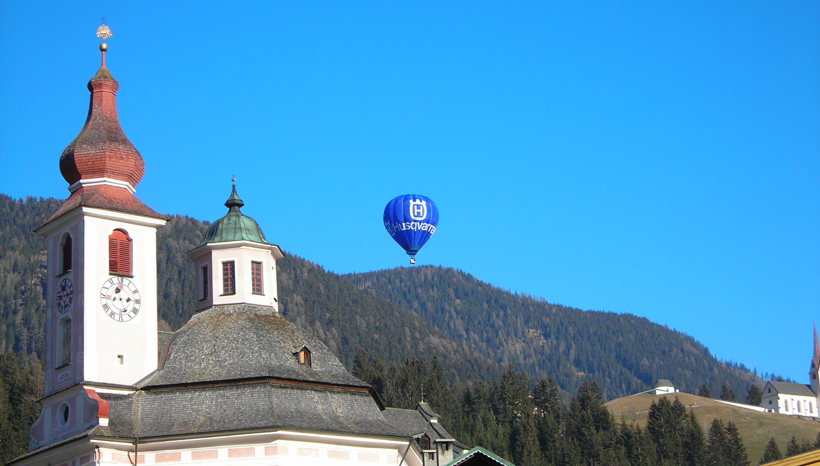 Selected accommodations in Hochpustertal