Wakacje w Valle Isarco
Valle Isarco rozciąga się od Bolzano na północ do przełęczy Brenner. W pobliżu Bressanone wąska dolina zamienia się w szeroką, zieloną kotlinę. Ten zróżnicowany region wakacyjny ma coś do zaoferowania na każdy gust i o każdej porze roku. Daj się zainspirować wspaniałym naturalnym krajobrazem, szeroką gamą zajęć i niezliczonymi wydarzeniami kulinarnymi!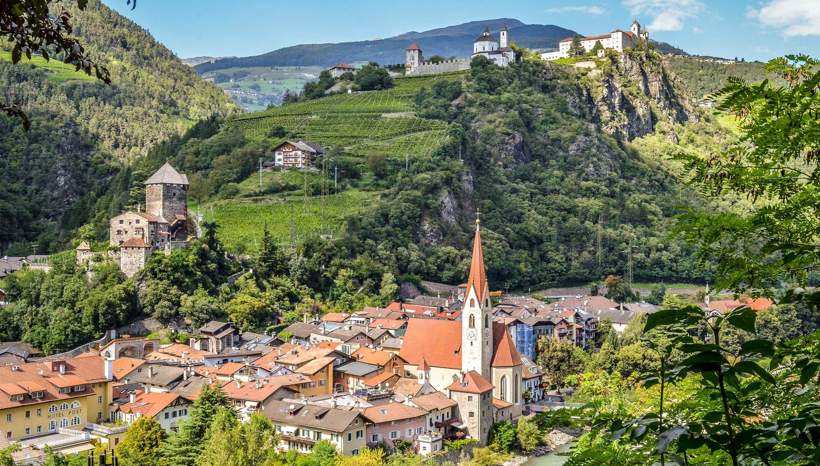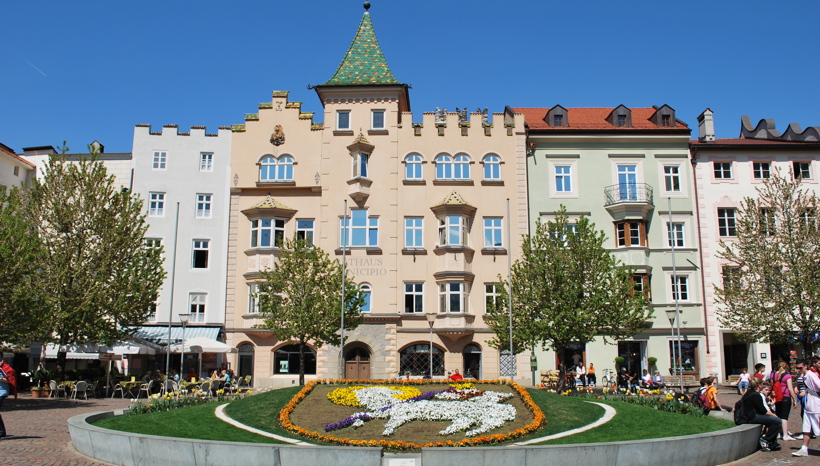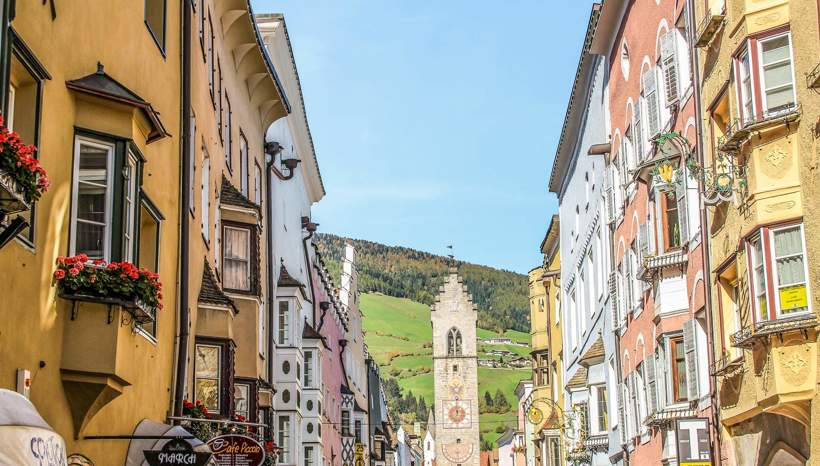 Krajobraz Valle Isarco jest pełen uroku i ekscytujących kontrastów: Urocze niskie grzbiety górskie z łagodnymi winnicami i gajami kasztanowymi przeplatają się z bujnymi górskimi łąkami i alpejskimi pastwiskami, gęstymi górskimi lasami, dziwacznymi skalnymi wieżami i zlodowaciałymi trzytysięcznikami głównych grzbietów Zillertal i Stubai. Valle Isarco ma do zaoferowania trzy miasta: średniowieczne miasto Chiusa na południu, biskupie miasto Bressanone i fuggerowskie miasto Vipiteno na północy.
Czarująca wiosna i aktywne lato
Wiosna w Valle Isarco to wspaniała pora roku, zachwycająca naturalnym spektaklem kwitnienia jabłoni i budząca nową energię i radość życia. Podczas gdy entuzjaści sportów zimowych nadal mogą korzystać z atrakcji w górach i ośrodkach narciarskich, dno doliny wita rozgrzewające wiosenne słońce licznymi wydarzeniami. Szczególnie jabłkowy płaskowyż Naz-Sciaves jest wart odwiedzenia o tej porze roku.
Latem w dolinie Bressanone i jej okolicach można cieszyć się śródziemnomorskimi temperaturami i dużą ilością słońca. Miłośników pieszych wędrówek, kolarstwa górskiego i przyrody przyciągają teraz do Funes wspaniałe krajobrazy Dolomitów, do Villandro, Fleres, Racines, Ridanna, Maransen, Val di Giovo lub Rodengo Alm.
Jednym z wielu zabytków w okolicy jest klasztor Novacella. Imponująca posiadłość zachwyci zarówno miłośników sztuki i kultury, jak i koneserów wina .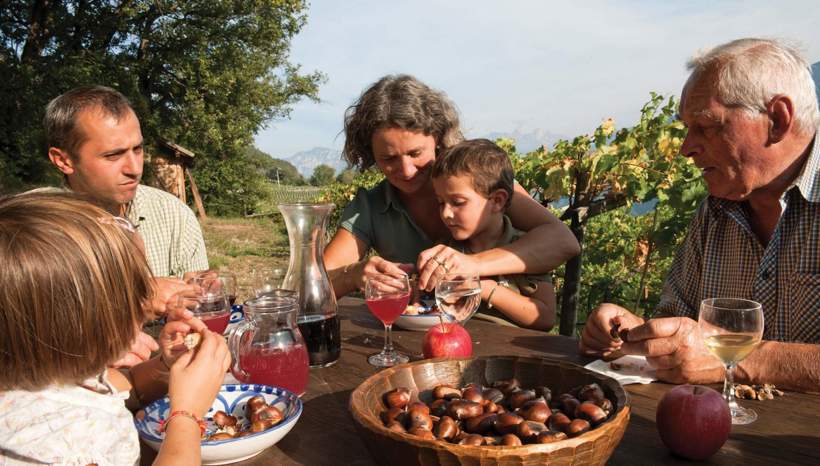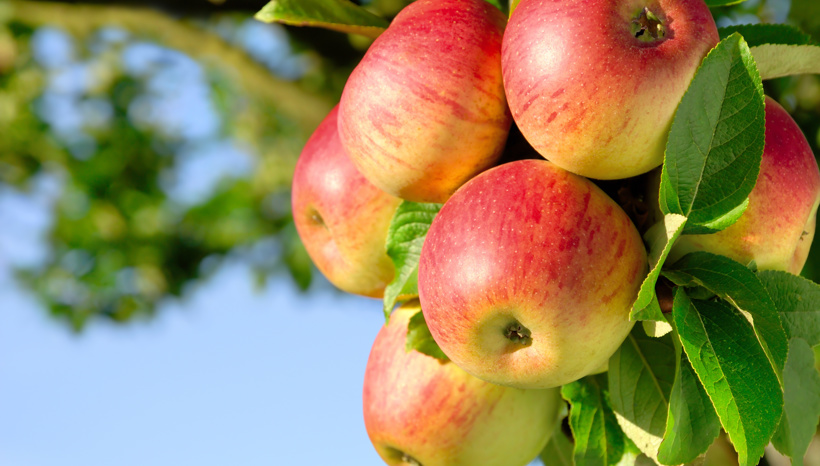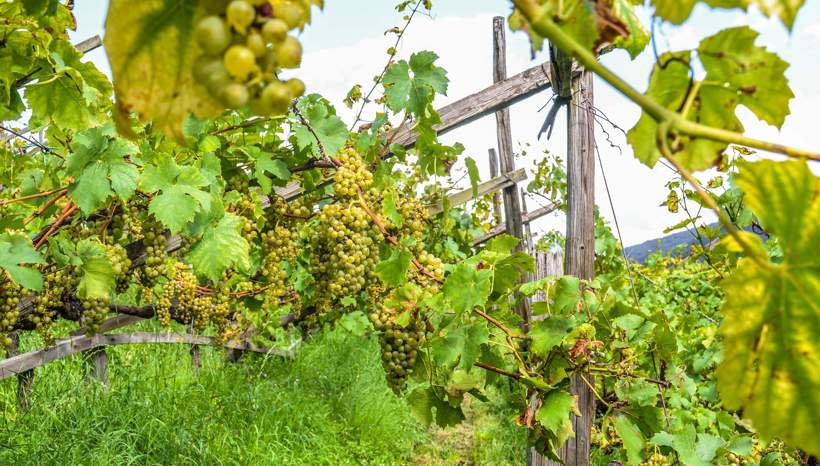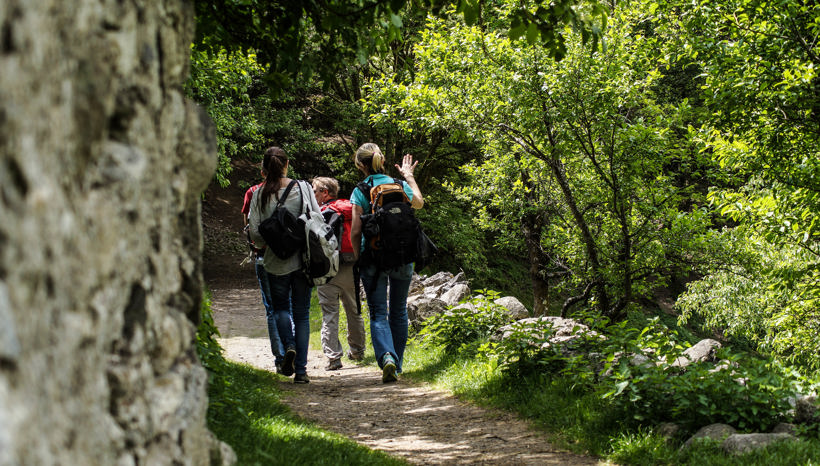 Zbiory jabłek i tradycyjna degustacja wina Törggelen
Uprawa jabłek odgrywa szczególnie ważną rolę w dolnych dolinach Valle Isarco. Nic więc dziwnego, że jabłka mają kluczowe znaczenie podczas sezonu zbiorów. W Naz-Sciaves co roku odbywa się tydzień jab łek, którego punktem kulminacyjnym jest wielki festiwal z wyborami królowej jabłek. W tym czasie w restauracjach, hotelach i zajazdach serwowane są najsmaczniejsze kreacje i typowe specjały z jabłek.
Wzdłuż Szlaku Kasztanowego w pobliżu Velturno, ale także w innych wioskach w Valle Isarco, jesienią rozpoczyna się piąta pora roku - Törggelen. W tradycyjnych gospodach i winiarniach w najlepszych nastrojach delektuje się pieczonymi kasztanami, nowym winem i typowymi wiejskimi specjałami. Törggelen ma długą tradycję wśród rolników i staje się coraz bardziej popularne wśród turystów.
Inne przyjemne wydarzenia jesienią to Tydzień Śliwki w Barbiano, słynny Festiwal Speck w Funes lub Targ Chleba i Strudla w Bressanone. Oprócz wydarzeń kulinarnych, złota jesień w Valle Isarco ma również do zaoferowania szeroki wybór szlaków turystycznych i przyjazną rodzinom ścieżkę rowerową.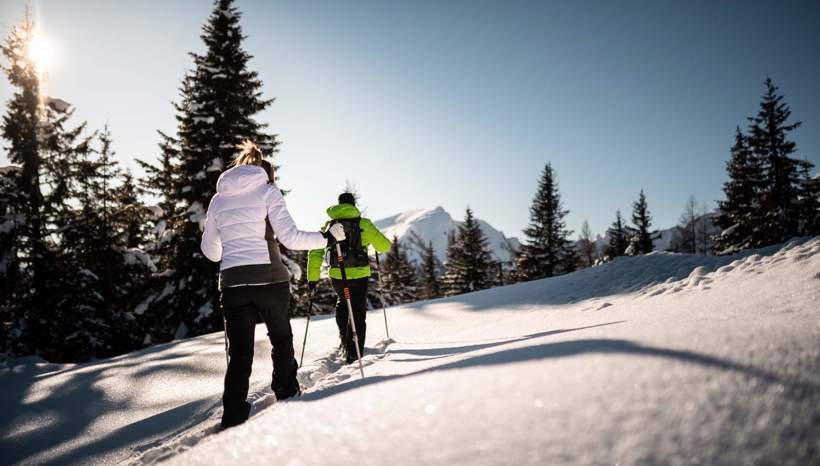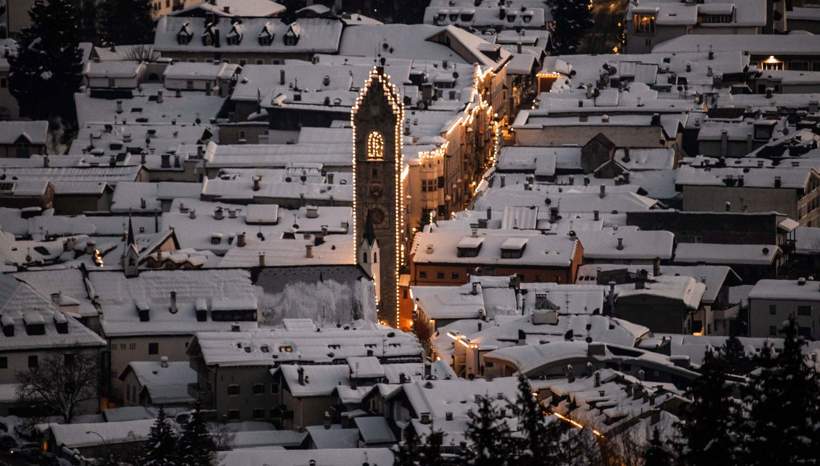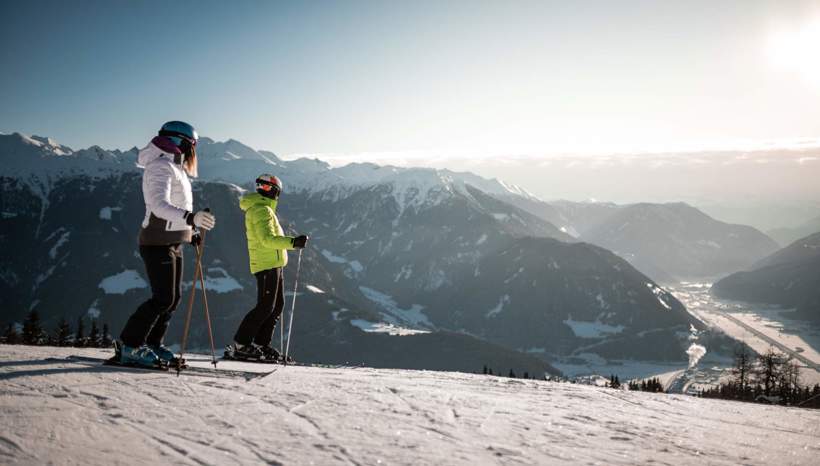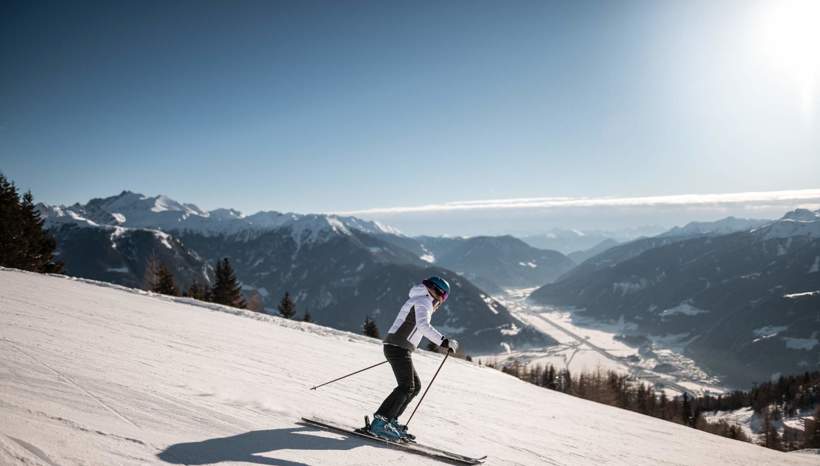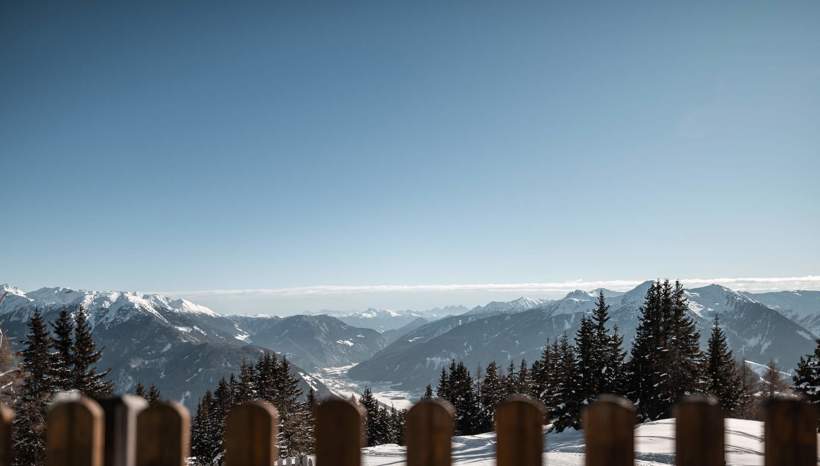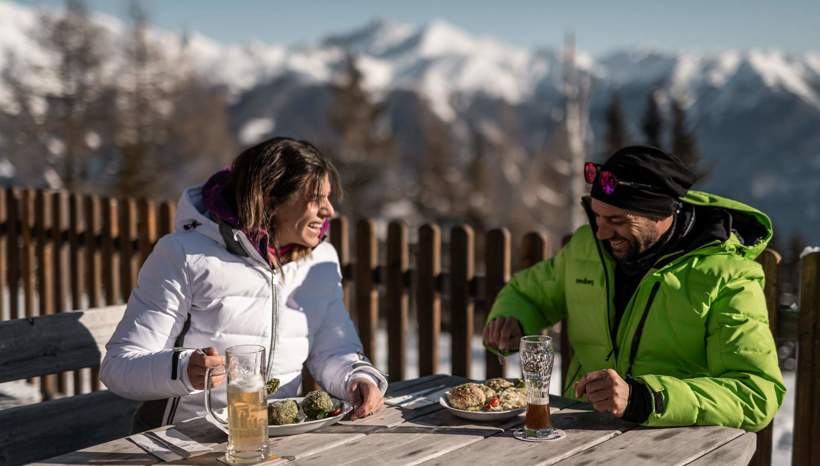 Magia świąt Bożego Narodzenia i sporty zimowe
Zimą czekają na Ciebie niezapomniane wędrówki w rakietach śnieżnych, trasy narciarstwa biegowego, tory saneczkowe i ośrodki narciarskie we wspaniałym naturalnym krajobrazie Valle Isarco i na bogatych w śnieg alpejskich pastwiskach. Absolutnie godne polecenia na zimową wędrówkę są Villandro Alm, Rodengo Alm lub Lüsner Alm.
Rodziny znajdą również coś dla siebie na terenach narciarskich Plose, Monte Cavallo, Gitschberg Jochtal i Ratschings-Jaufen. Jeśli odwiedzasz Valle Isarco podczas Adwentu , nie przegap jarmarku bożonarodzeniowego w Bressanone, jarmarku w Vipiteno i nieco mniejszego, średniowiecznego jarmarku bożonarodzeniowego w Chiusa.