Produkty wysokiej jakości z Południowego Tyrolu
Co najbardziej zapada w pamięć po powrocie z wakacji w Południowym Tyrolu? Pytanie, na które trudno odpowiedzieć, jeśli samemu się tu mieszka.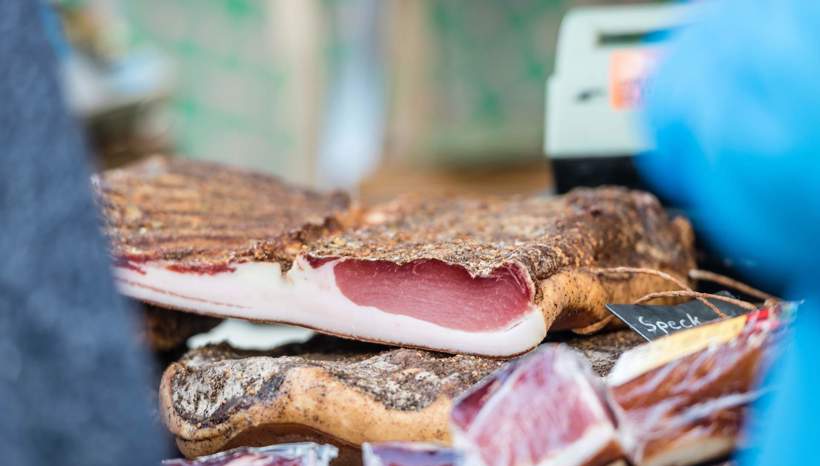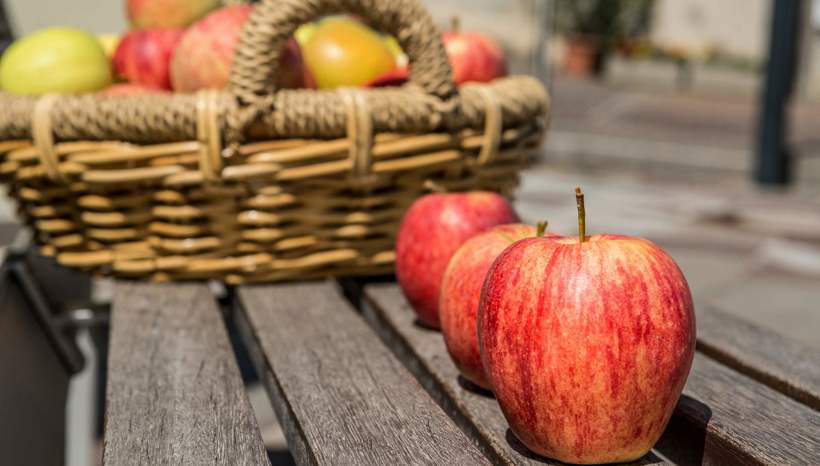 Od niejednego Południowego Tyrolu usłyszysz na przykład: każde piękne górskie doświadczenie. A to nieuchronnie wiąże się z jedzeniem, takim jak dobry Speckbrot (chleb z boczkiem), domowy sok z czarnego bzu lub porzeczki i odrobina orzechowej czekolady.
Styl życia w Południowym Tyrolu
Dzień w górach zawsze wiąże się z pewną nagrodą. Zwykle składa się na nią strudel jabłkowy i cappuccino, a następnie shandy, w zależności od nastroju. To wszystko może wydawać się teraz nieco wymyślone, ale zwłaszcza jeśli chodzi o Marende na górze i w górskiej chacie, stereotyp, który ma się o Południowym Tyrolu, faktycznie odpowiada rzeczywistości.
Żyjąc na co dzień w Południowym Tyrolu, nawet nie zauważa się, że w wielu miejscach w spiżarni wisi ładna strona boczku, w czerwcu kwiaty czarnego bzu są wrzucane do soku cukrowego na syrop i mało kto może się oprzeć południowotyrolskim jabłkom. Zasadniczo kupuje się i wykorzystuje głównie produkty lokalne. Wiesz, co masz.
Jakość produktów z Południowego Tyrolu - od chleba, przez mleko, ser i jabłka, po sznapsa czy bekon - uświadamiasz sobie dopiero wtedy, gdy mieszkasz gdzie indziej. Tęsknisz za dobrym, twardym Schüttelbrot, ciemnym Breatln i naprawdę słodkim i naturalnym miodem pszczelim.
Produkty wysokiej jakości z Południowego Tyrolu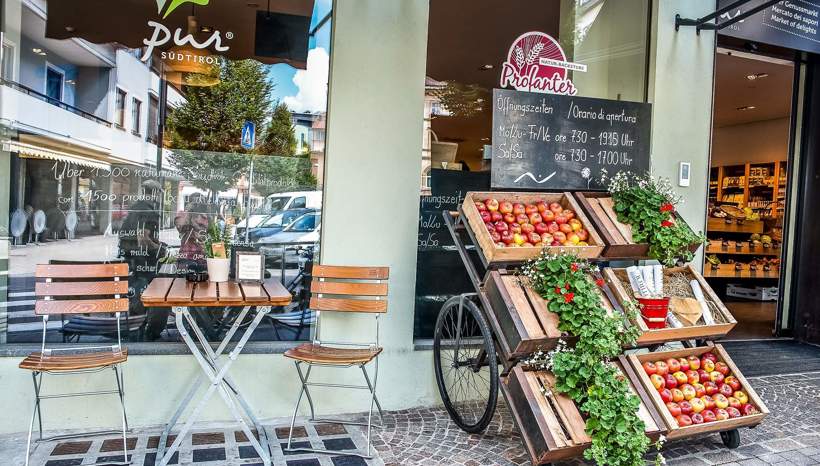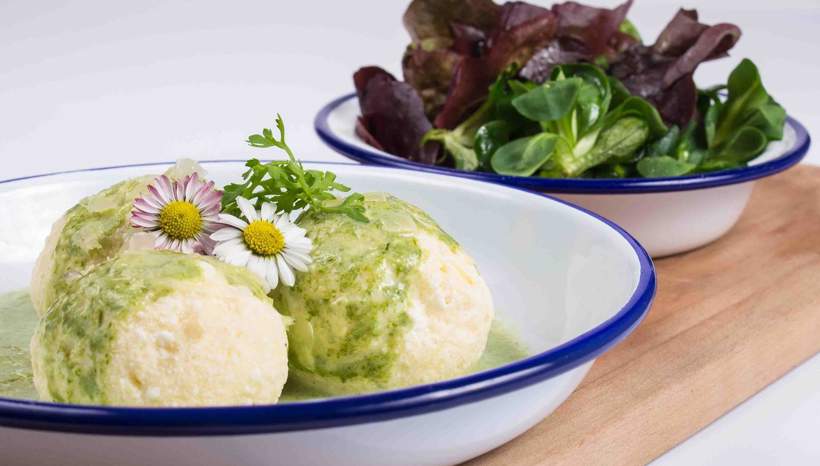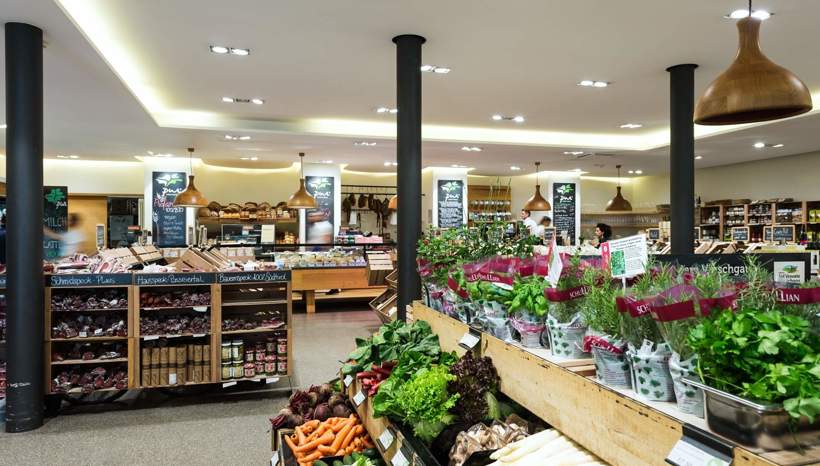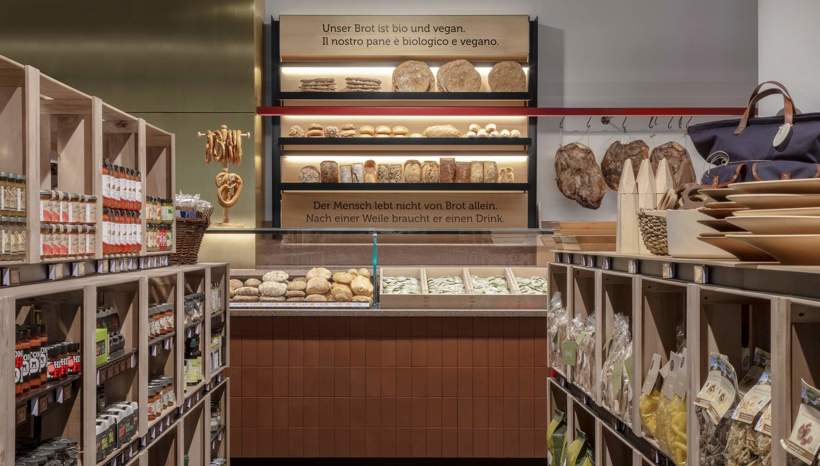 Pur Południowym Tyrolu
Rynek przyjemności Pur Południowego Tyrolu ma na celu inspirowanie radości życia poprzez zrównoważone i regionalne przyjemności. Regionalna uprawa, produkcja i konsumpcja oszczędzająca zasoby są na pierwszym planie - dzięki czemu delektowanie się winem i różnymi produktami sezonowymi jest prawdziwą przyjemnością!
Partnerzy Pur Południowego Tyrolu to pełni pasji i odwagi producenci, którzy doskonale znają swoje produkty i sami je przygotowują. Rezultatem są najlepsze wina i naturalne produkty, które inspirują. Na targowiskach w Południowym Tyrolu smakosze mogą delektować się nimi również na miejscu.
Skorzystaj z kodu kuponu suedtirol23, aby otrzymać 10 € zniżki na zakupy w sklepie internetowym (od wartości koszyka 50 €): www.pursuedtirol.com.
Selected accommodations in South Tyrol