Chrupiące jabłka z Południowego Tyrolu
Chrupiące, soczyste, słodkie lub kwaśne, a przede wszystkim naprawdę zdrowe. Jabłka to prawdziwe bomby witaminowe, dostarczają nam energii oraz niezbędnych minerałów i błonnika.
Zjedzenie jabłka poprawia nastrój i dotlenia krew. Od razu czujemy się świeżsi i bardziej witalni. Jeśli poszukasz dziś jabłek w supermarkecie, znajdziesz wiele kolorowych produktów z zagranicy, z Chin, a nawet z Nowej Zelandii. Importowane owoce są zwykle znacznie tańsze niż krajowe, ale w większości przypadków dotyczy to również jakości. W końcu są one zbierane niedojrzałe i dojrzewają dopiero na statku.
Dojrzewające w słońcu jabłka z Południowego Tyrolu są zupełnie inne. Ponieważ drogi transportu są znacznie krótsze, jabłka w Valle Venosta i Valle Isarco mogą pozostać w swoich słonecznych kwaterach do ostatniej chwili, do momentu zbioru. Widać to od razu i można tego również posmakować. Południowotyrolscy sadownicy wiedzą, co robią, ponieważ uprawa jabłek jest tradycją w Południowym Tyrolu od wieków.
Kolorowy świat jabłek Południowego Tyrolu
Obecnie w regionie alpejskim uprawia się szeroką gamę jabłek, z których wszystkie smakują zupełnie inaczej. Dopóki nie znajdziesz swojego ulubionego jabłka, możesz smakować przez dłuższy czas. Najbardziej znane lokalne odmiany jabłek to m.in:
Jonagold: soczyste, słodko-kwaśne, aromatyczne, czerwono-żółte.
Idared: słodko-kwaśne, soczyste, czerwone
Golden Delicious: jędrne, słodko-aromatyczne, soczyste, żółte
Gloster: soczysty, cierpki, łagodny aromat, ciemnoczerwony
Fuji: chrupiąca, jędrna, soczysta, słodka, żółto-czerwone plamki
Elstar: korzenno-owocowy aromat, słodko-kwaskowaty, czerwono-żółty
Braueburn: jędrna, chrupiąca, słodko-kwaśna, soczysta, czerwono-zielona
Roxal Gala: jędrna, słodko-aromatyczna, chrupiąca, czerwona
Rubens: pikantna, świeża, słodko-kwaśna
Winesap: jędrna, słodko-kwaśna, soczysta, czerwono-żółto-zielona
Stark Delicious: chrupiąca, soczysta, słodka, aromat odmianowy, czerwona
Pink Lady: słodko-kwaśna, chrupiąca, aromatyczna, czerwono-żółta
Morning Fragrance: jędrna, słodko-kwaśna, czerwono-żółta
Granny Smith: jędrne, delikatnie kwaśne, soczyste, zielone
Images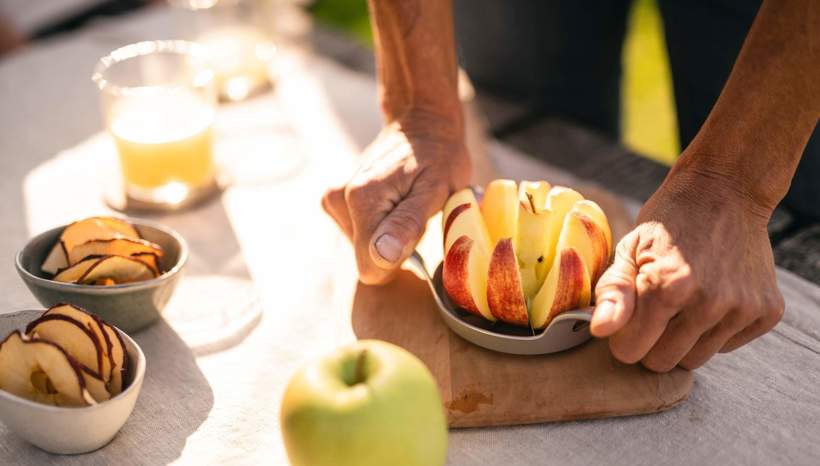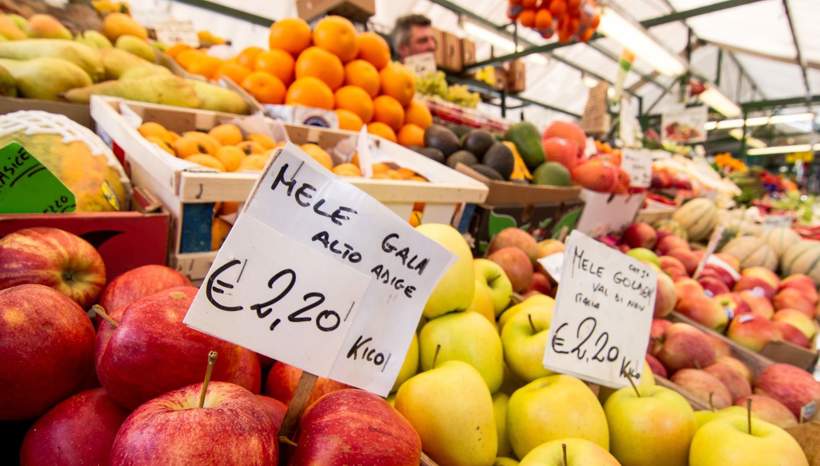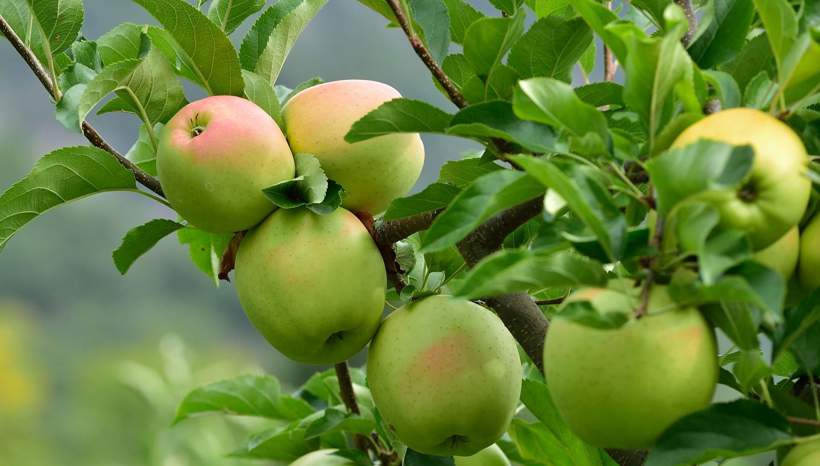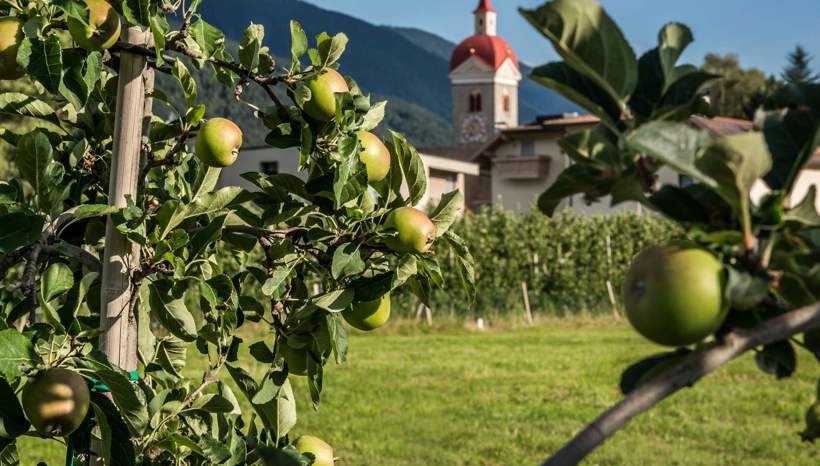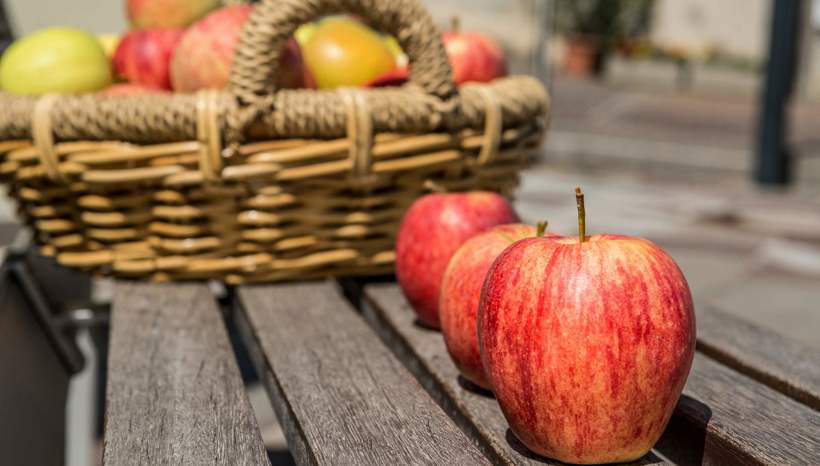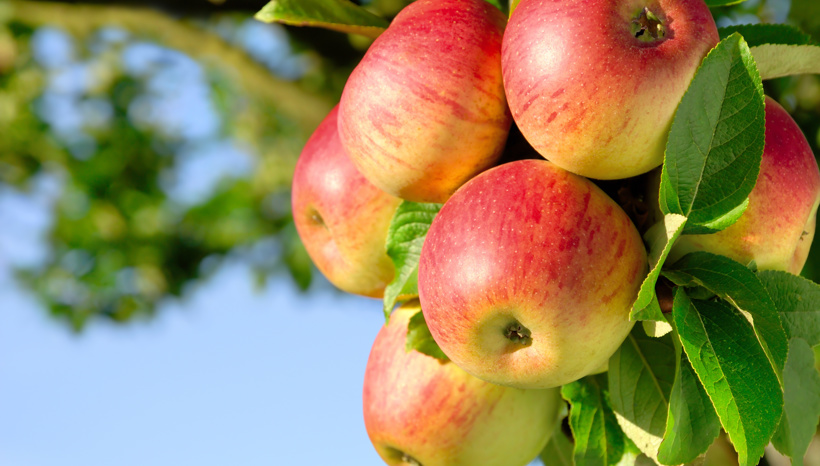 Selected accommodations in South Tyrol