Wakacje w Badii
Zwłaszcza o świcie, tuż przed wschodem słońca, widok naturalnego krajobrazu wokół Badia w Alta Badia jest ucztą dla oczu. Daj się oczarować popularnemu ośrodkowi wypoczynkowemu w sercu Dolomitów!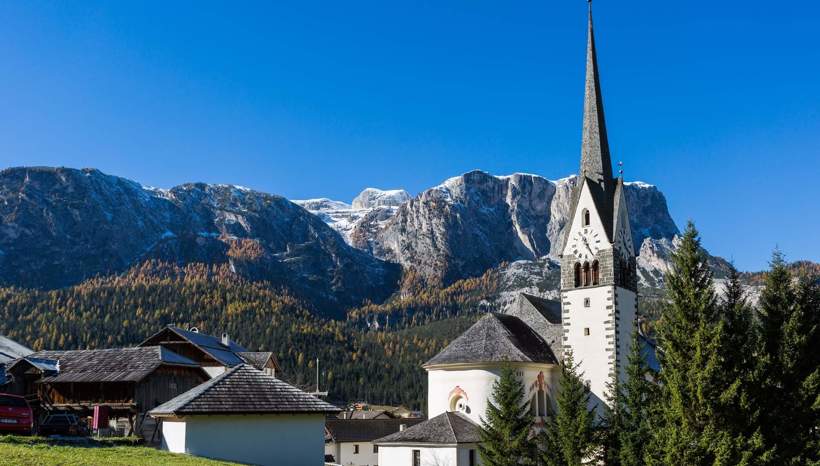 Lato w Badii
Potężne szczyty i piękne, legendarne alpejskie pastwiska Armentarola są nie tylko sportowym wyzwaniem dla alpinistów, wędrowców i rowerzystów górskich, ale także oferują niezapomniane wrażenia dla wszystkich zmysłów.
Najsłynniejsze szczyty górskie w okolicach Badii to Lagazuoi, Conturines, Piz de la Varela, Heiligkreuzkofel i Gardenaccia. Doświadczeni alpiniści znają je wszystkie. Ale również miłośnicy pieszych wędrówek i przyrody znajdą tu coś dla siebie, ponieważ znajdujemy się w samym środku parków przyrody Fanes-Senes-Braies i Puez Odle.
Niezliczone szlaki piesze i wysokogórskie, a także kilka wycieczek na szczyty i via ferraty o różnym stopniu trudności prowadzą przez ich wyjątkowy górski świat. Rowerzyści górscy i kolarze wyścigowi cieszą się wspaniałą panoramą na znanych przełęczach Dolomitów.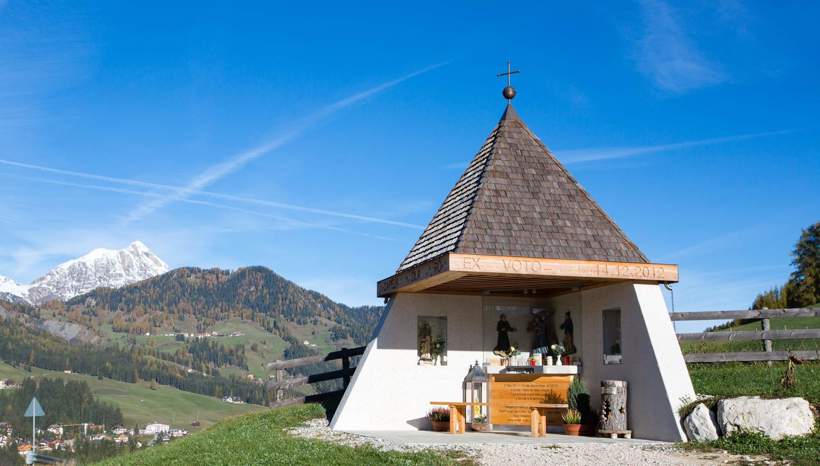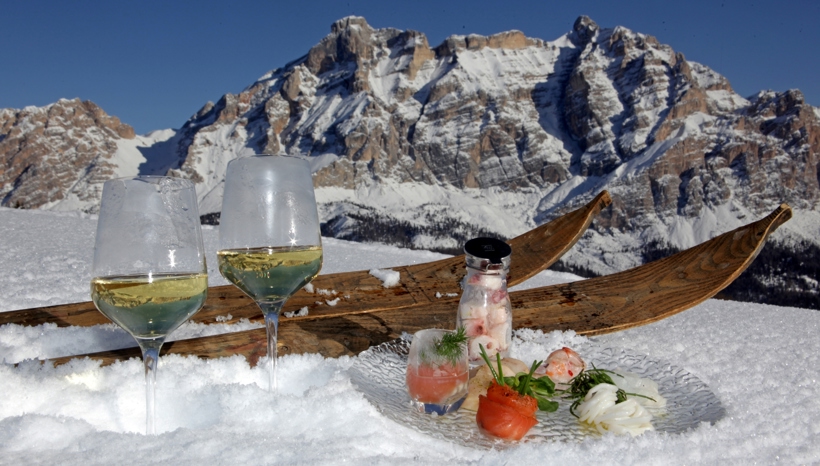 Dla miłośników kultury i koneserów
Ci, którzy wolą bardziej kontemplacyjną atmosferę, również znajdą coś dla siebie w Badii, gdzie znajduje się miejsce narodzin św. Józefa Freinademetza i słynny kościół pielgrzymkowy Świętego Krzyża.
Smakosze również nie są pominięci: w promieniu kilku kilometrów znajduje się kilka restauracji dla smakoszy, które otrzymały nagrody od różnych przewodników dla smakoszy, takich jak Veronelli czy Michelin. W alpejskich chat ach i tradycyjnych karczmach można skosztować doskonałych dań typowej kuchni ladyńskiej.
Więcej o historii Alta Badia można dowiedzieć się w muzeum Ursus ladinicus w San Cassiano. Podczas licznych imprez można także poznać tradycje i zwyczaje świąteczne regionu, które do dziś są tu z zamiłowaniem kultywowane.
Zimowy wypoczynek w Badii
Teren narciarski Alta Badia jest dostępny bezpośrednio z centrum i przekonuje fantastycznymi stokami, nowoczesnymi wyciągami i schroniskami narciarskimi, w których czekają na Ciebie słodkie i pikantne przysmaki.
Pokryty śniegiem górski krajobraz wokół Badii to raj dla miłośników wędrówek w rakietach śnieżnych i narciarstwa skitourowego. Tory saneczkowe, lodowiska i trasy do narciarstwa biegowego uzupełniają ofertę sportów zimowych.
W Badii każdy gość jest królem i może łatwo zaprzyjaźnić się z przyjaznymi, mówiącymi po ladyńsku mieszkańcami podczas wspólnego après-ski.
Selected accommodations in Abtei