Wakacje w San Candido
San Candido znajduje się w pobliżu wschodniej granicy Południowego Tyrolu w Alta Pusteria. Miłośnicy przyrody, aktywni wczasowicze i osoby zainteresowane kulturą znajdą tu coś dla siebie.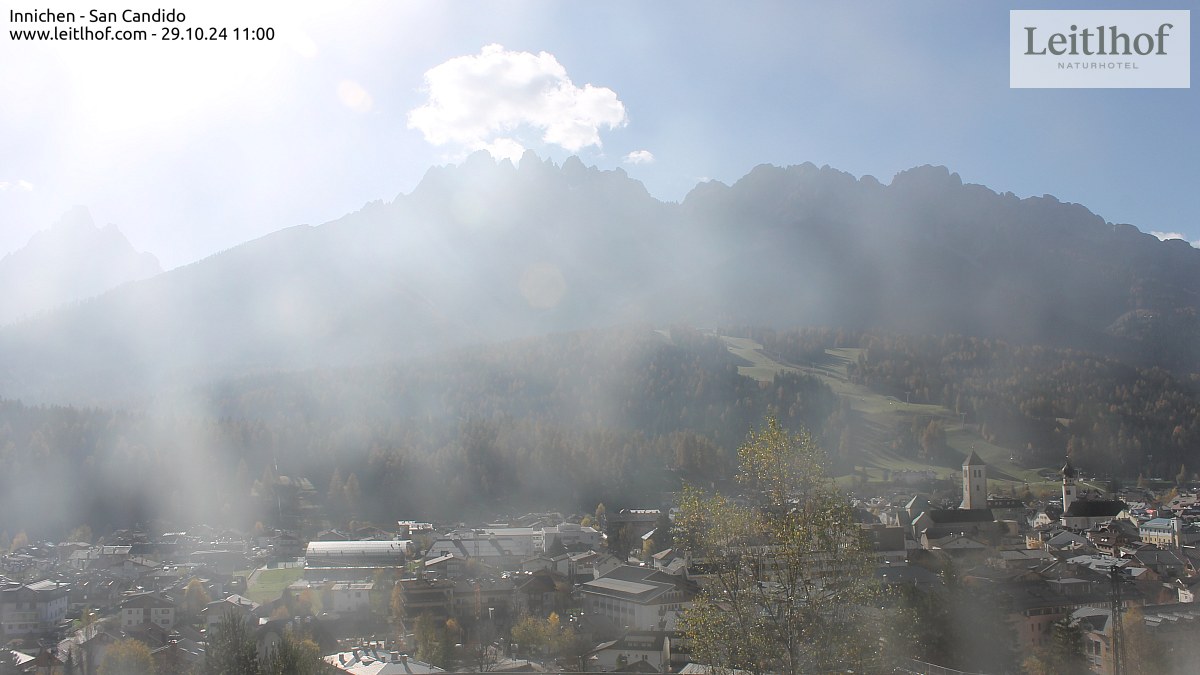 San Candido w Dolomitach Sesto może poszczycić się bogatą historią liczącą 1250 lat. Dziś historyczna wioska w Alta Pusteria to raj wakacyjny jak z obrazka: słoneczne zbocza z rustykalnymi gospodarstwami, zacienione, gęste lasy świerkowe, bujne zielone łąki, świeże górskie powietrze i nietknięta przyroda.
Ale to miasto targowe ma również miejski charakter. Popularny deptak z pierwszorzędnymi sklepami, nowoczesnymi barami i znanymi od dawna zajazdami zachęca do zakupów i spacerów.
Malownicze centrum San Candido zostało również docenione podczas kręcenia hitowego włoskiego serialu"Policja górska: bardzo blisko nieba".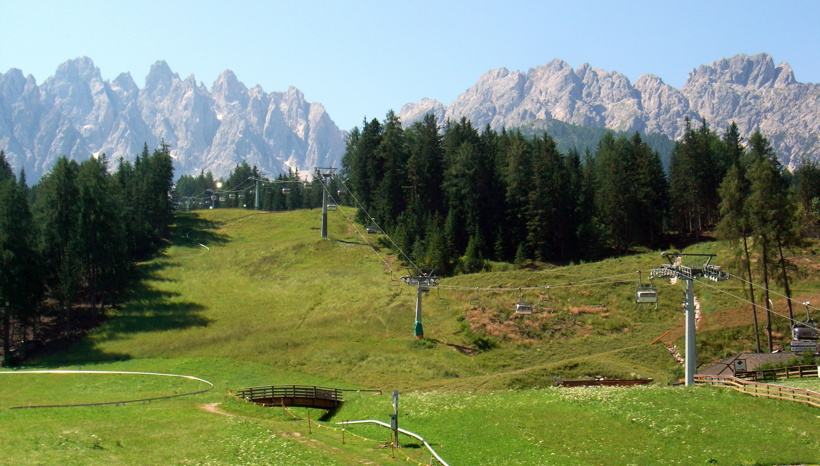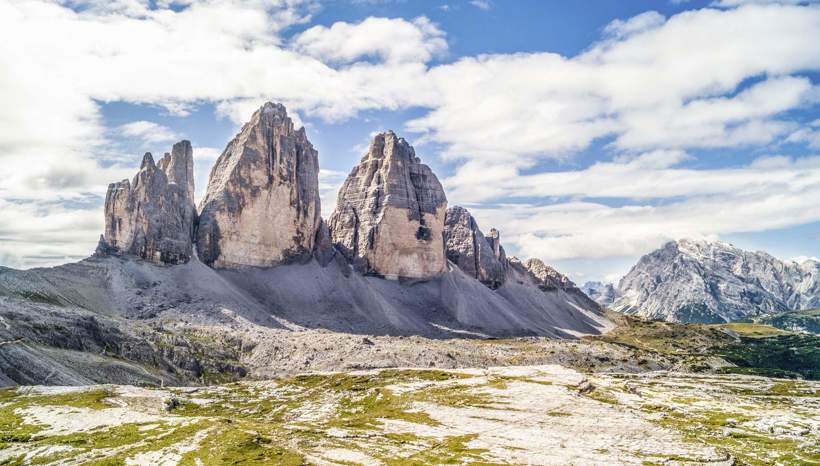 Aktywne lato w San Candido
Wokół San Candido rozciąga się krajobraz o nieopisanym pięknie, otoczony majestatycznymi pasmami górskimi Haunold, Dreischusterspitze i Tre Cime di Lavaredo . W tym wspaniałym górskim świecie znajdziesz niezliczone wędrówki, a także wycieczki górskie i górskie wycieczki rowerowe. Szczególną atrakcją są uderzające szczyty Tre Cime di Lavaredo.
Rowerzyści są w dobrych rękach na ścieżce rowerowej Val Pusteria. Góra przygód Haunold jest rajem dla rodzin i wędrowców. Można się tam łatwo dostać wyciągiem krzesełkowym, którego dolna stacja znajduje się zaledwie 3 minuty od centrum miejscowości.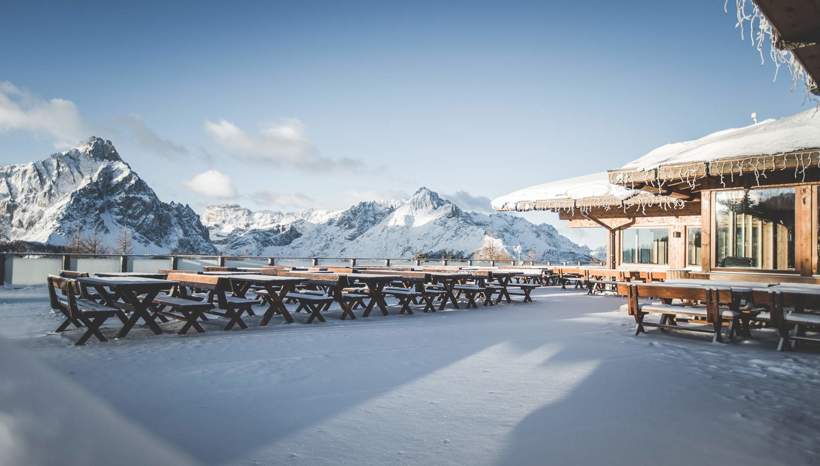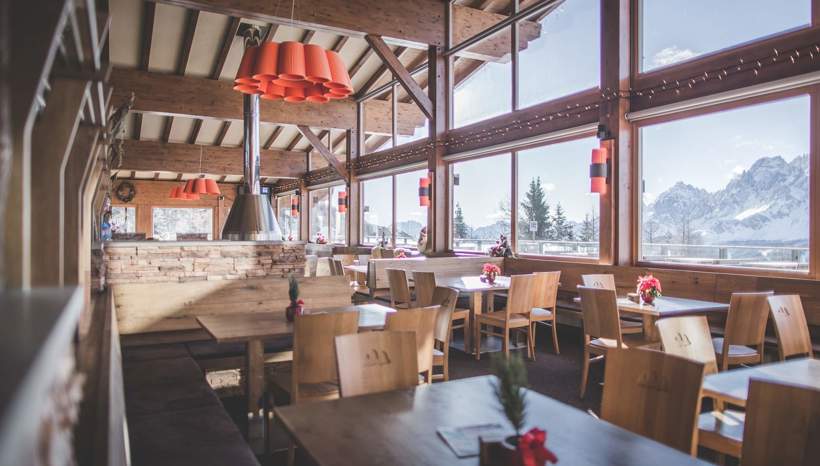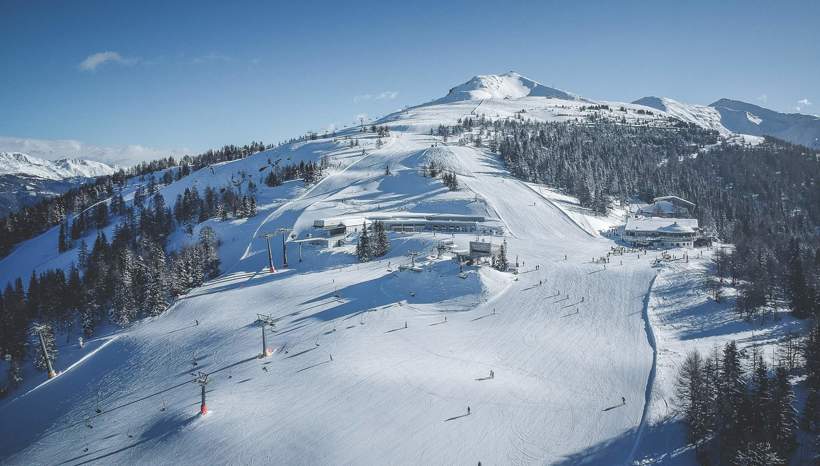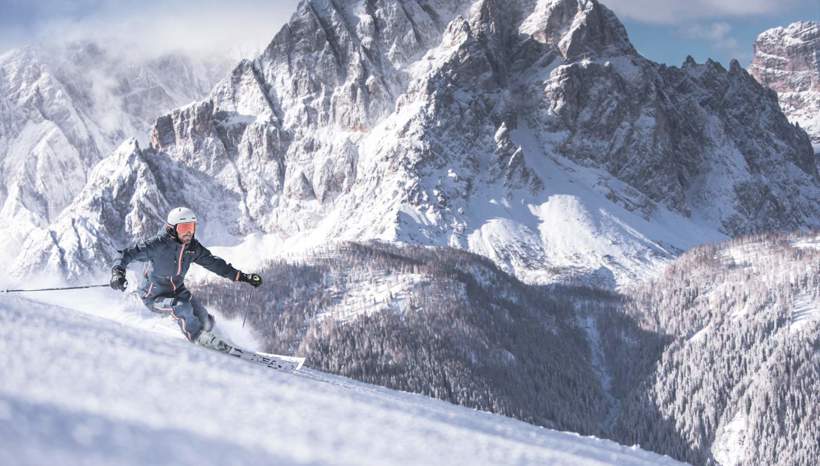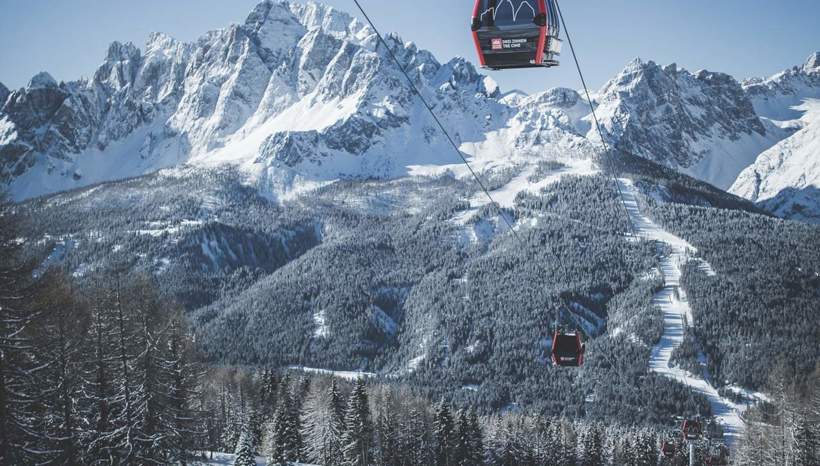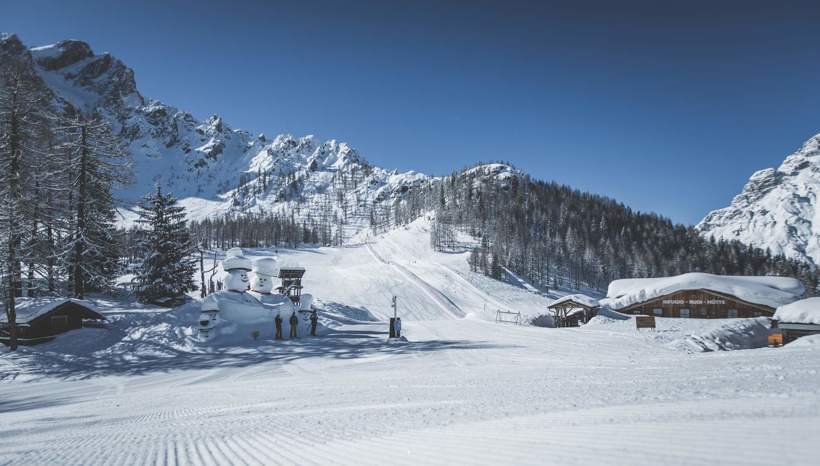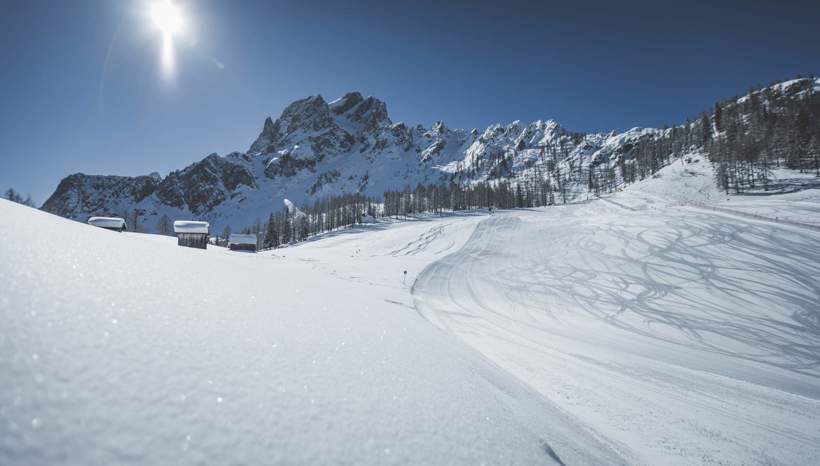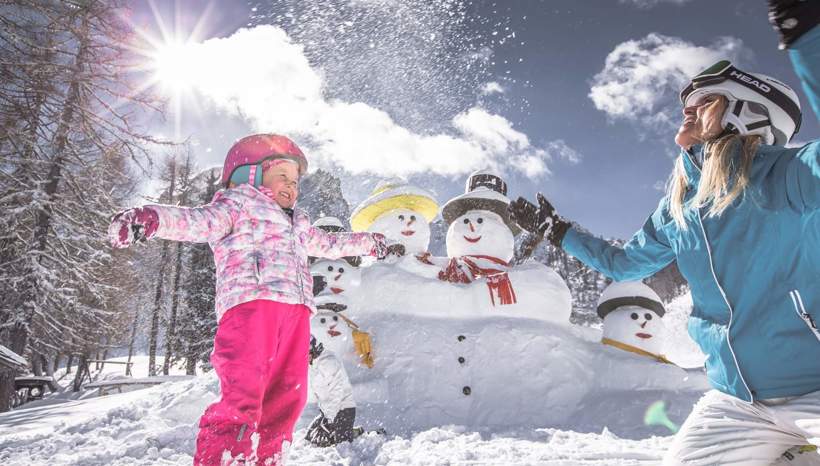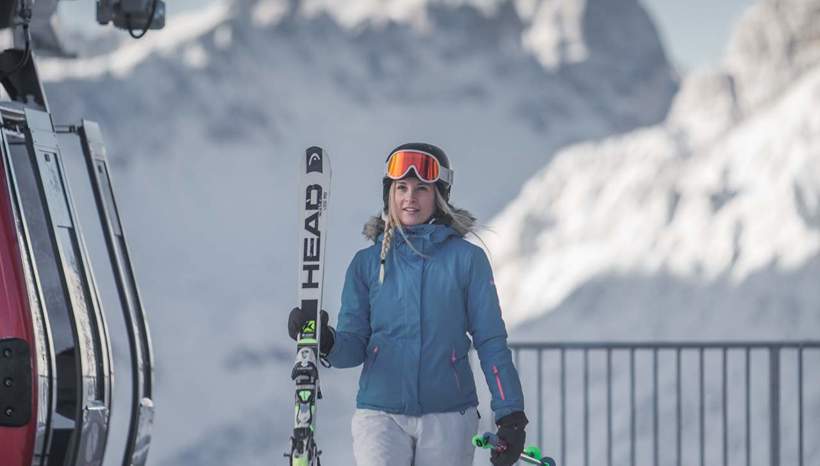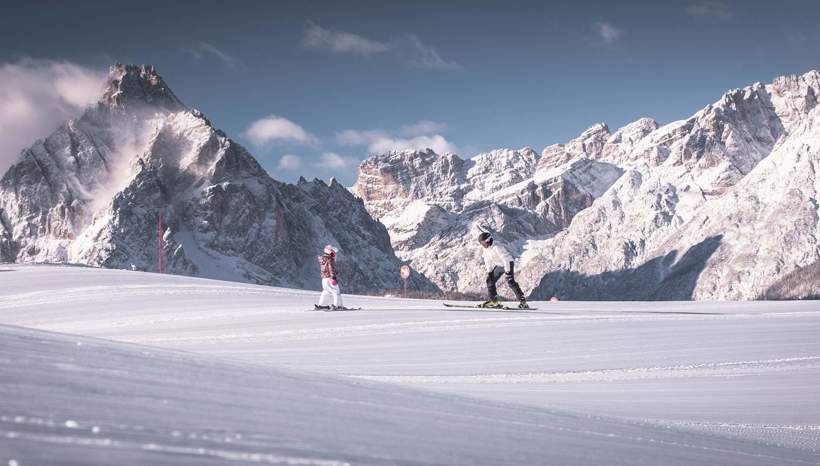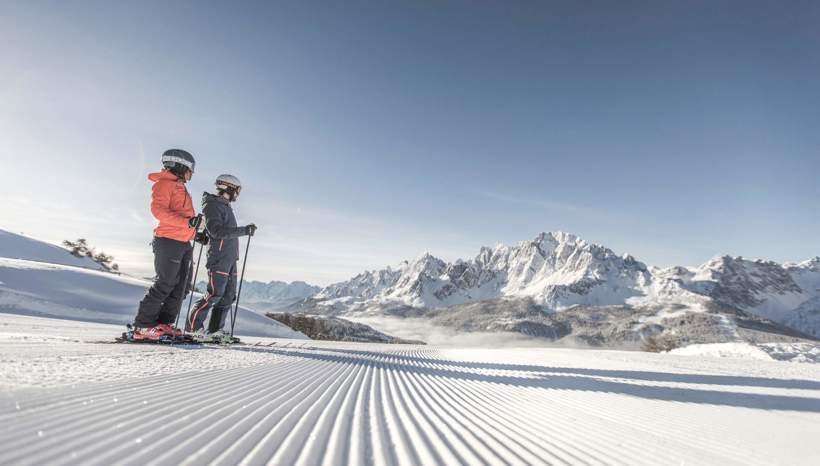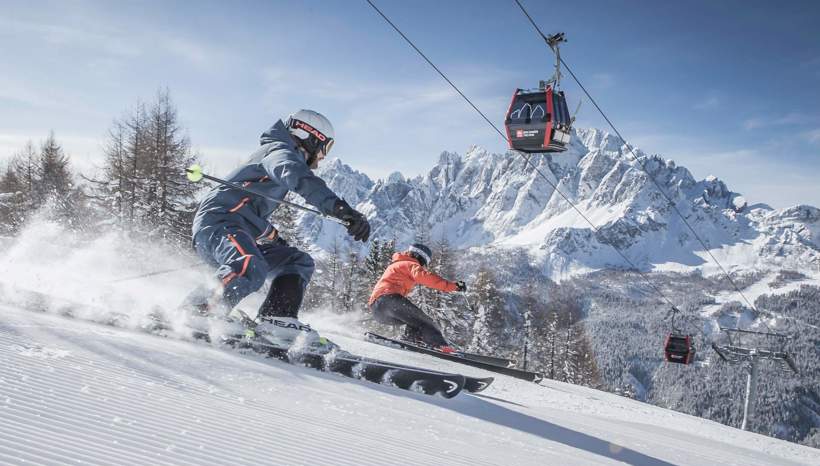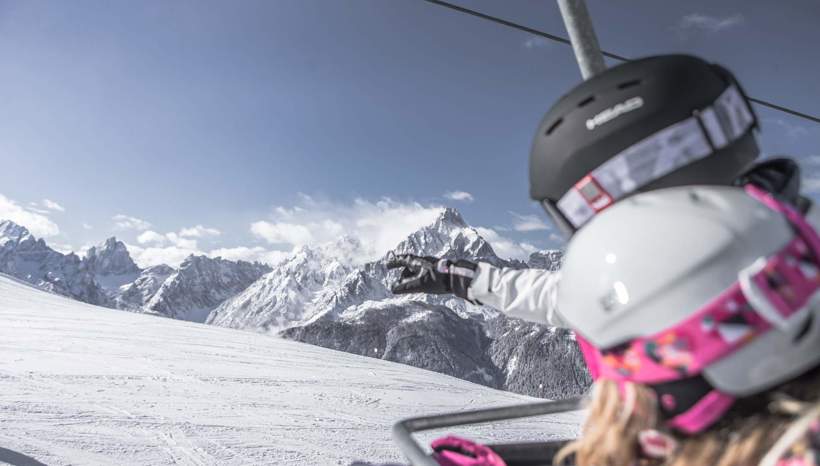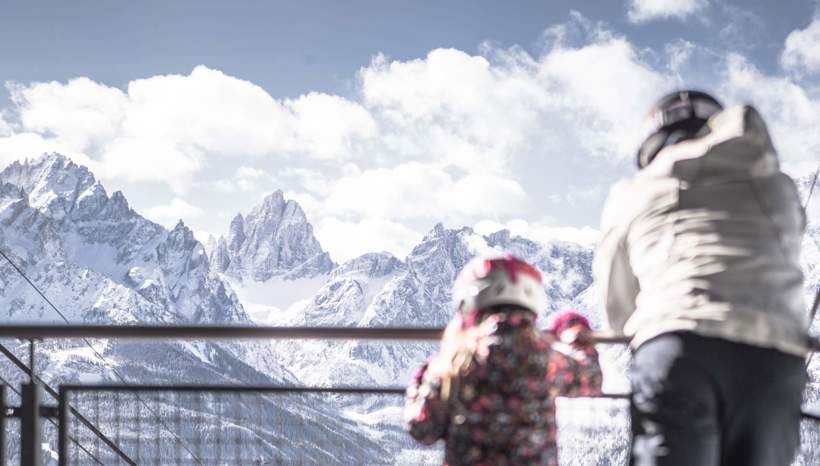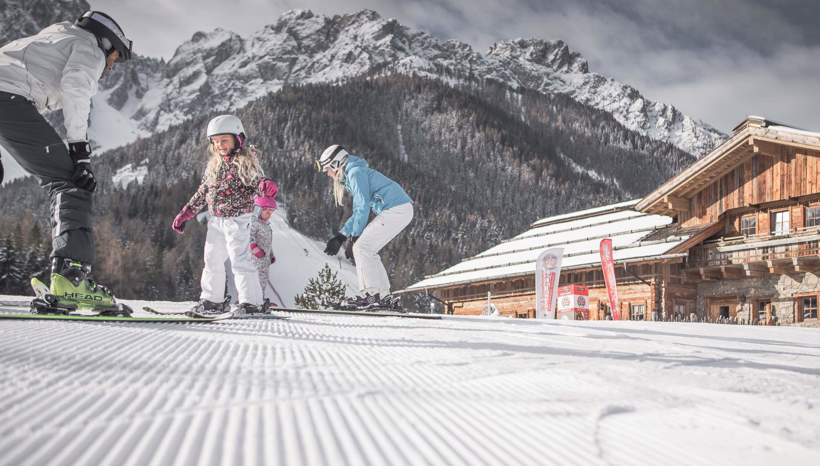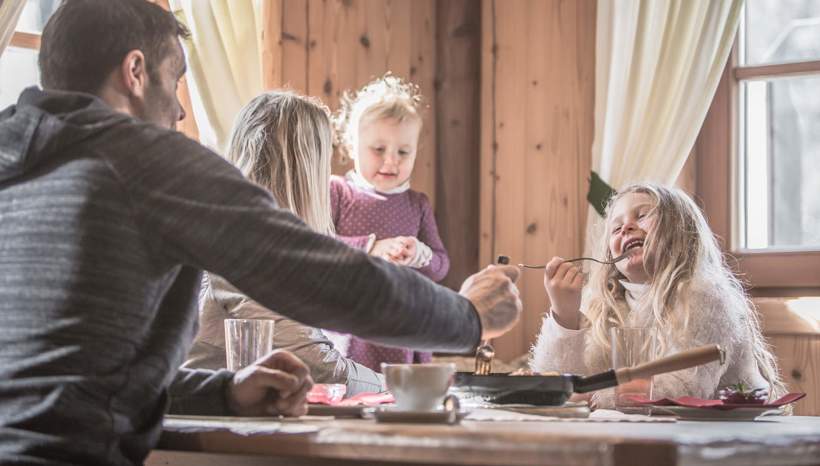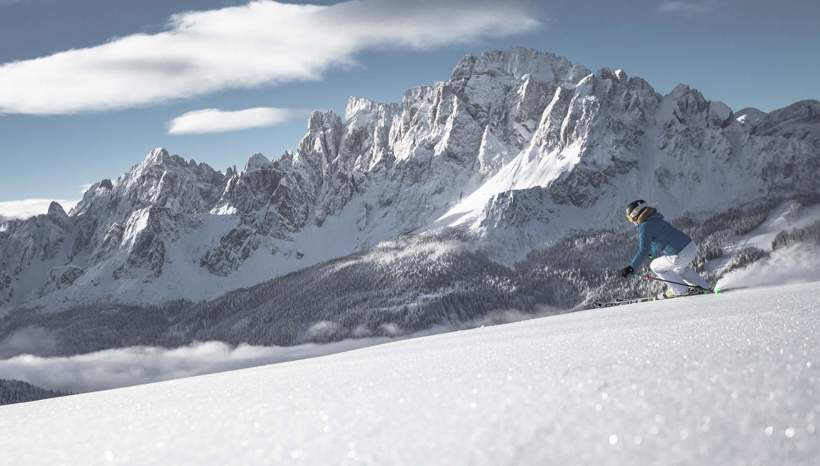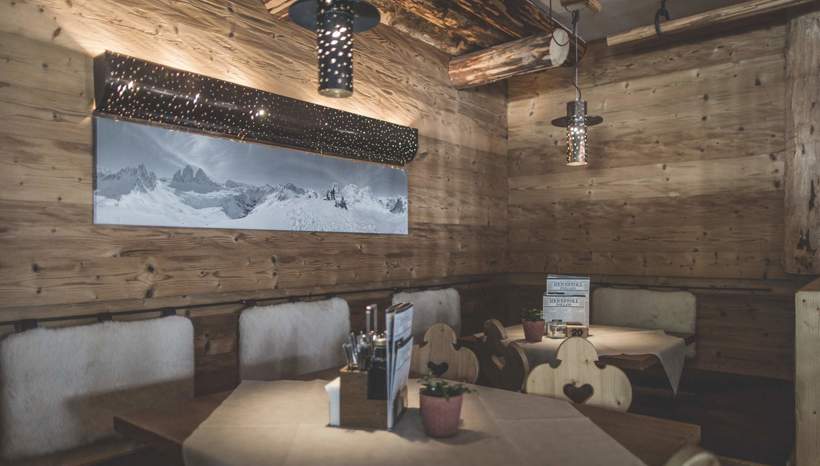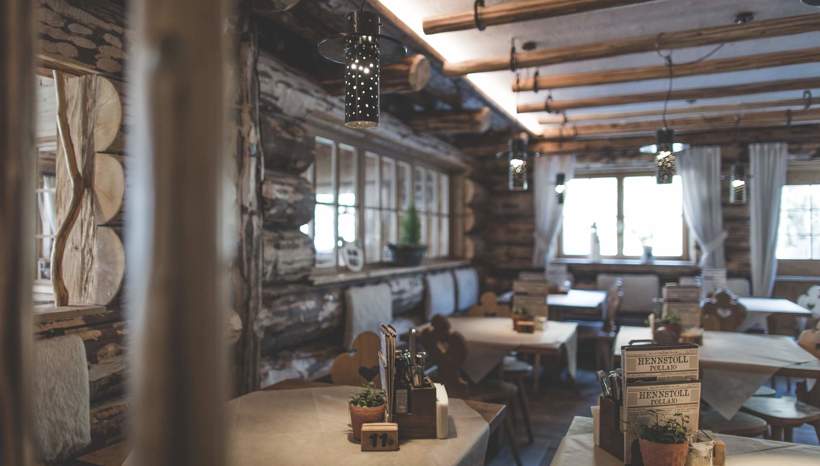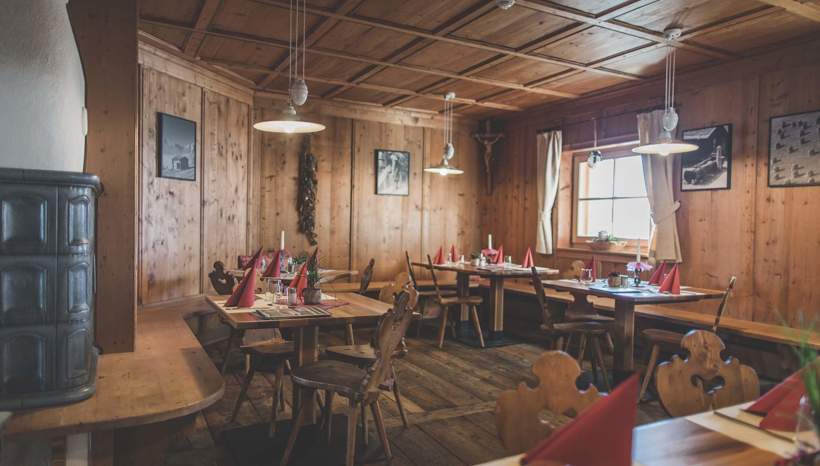 Zabawa na nartach i puch
Rozległy teren narciarski 3 Cime Dolomity nie pozostawia absolutnie nic do życzenia - niezależnie od tego, czy jesteś początkującym, czy profesjonalistą. Ponadto entuzjaści sportów zimowych znajdą w okolicy San Candido trasy do narciarstwa biegowego, zimowe szlaki turystyczne, tory saneczkowe i lodowiska.
Po wspaniałym dniu spędzonym w zaśnieżonym górskim krajobrazie można rozgrzać się w krytym basenie Acquafun, który jest otwarty przez cały rok i oferuje basen sportowy, zjeżdżalnię wodną i saunę, a także zebrać nowe siły na następny dzień na nartach.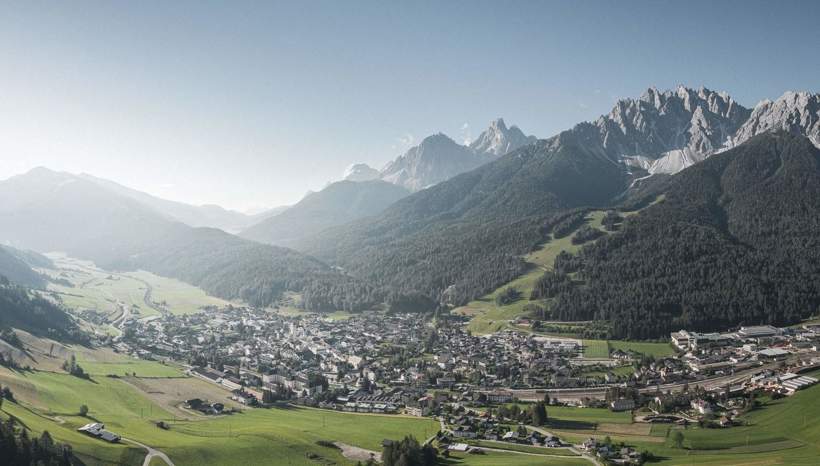 Zabytki w San Candido
Kolegiata San Candido jest uważana za najpiękniejszą romańską budowlę sakralną w Alpach Wschodnich. Została założona w VIII wieku jako klasztor benedyktynów poświęcony św. Candidusowi, a swój obecny kształt uzyskała w 1280 roku. Architektura przypomina styl twierdzy krzyżowców. Warto zobaczyć romański fresk na kopule, specjalną grupę ukrzyżowania i kryptę. Muzeum opactwa mieści również archiwa i bibliotekę.
Kościół parafialny św. Michała pochodzi z XII wieku, ale później został przebudowany na wyjątkowy klejnot okresu baroku.
Warto również zobaczyć kościół Altöttinger i kościół Grobu Świętego. Oba kościoły zostały zbudowane razem w XVII wieku i były wzorowane na kościele Grobu Świętego w Jerozolimie i miejscu łaski w Altötting.
W San Candido i okolicy znajduje się także wiele innych kościołów i kaplic.
W Muzeum Dolomythos można dowiedzieć się wszystkiego o formowaniu się Dolomitów i ich zmianach na przestrzeni czasu. Specjalne zajęcia dla dzieci zapewniają najlepszą rozrywkę.
Ruiny Grand Hotel Wildbad są obecnie romantycznym miejscem. W przeszłości oferowano tu spa z wodą z lokalnych źródeł leczniczych.
San Candido znajdowało się bardzo blisko frontu w Dolomitach podczas I wojny światowej. Świadkami tych czasów są cmentarz wojskowy Burg i ossuarium, które zostało zbudowane przez Włochów w czasach faszyzmu.
Selected accommodations in Innichen