Wakacje w Braies
Gęsto zalesione zbocza, uderzające ściany skalne i zapierające dech w piersiach piękne górskie jezioro sprawiają, że dolina Braies jest naturalnym klejnotem, który urzeka każdego odwiedzającego.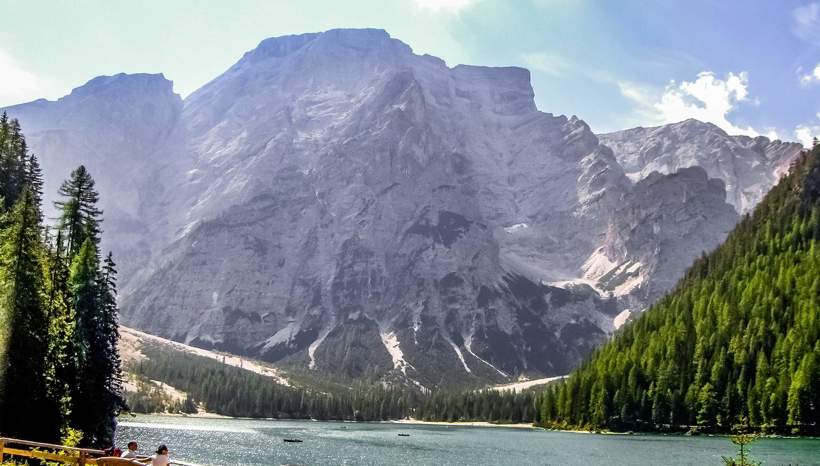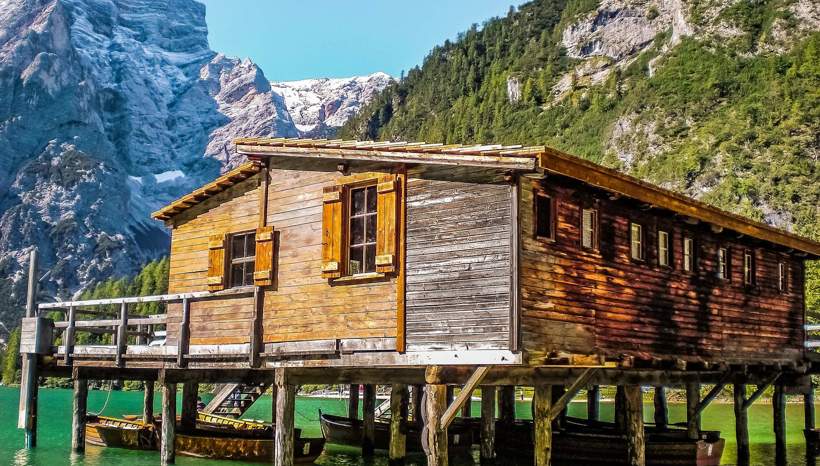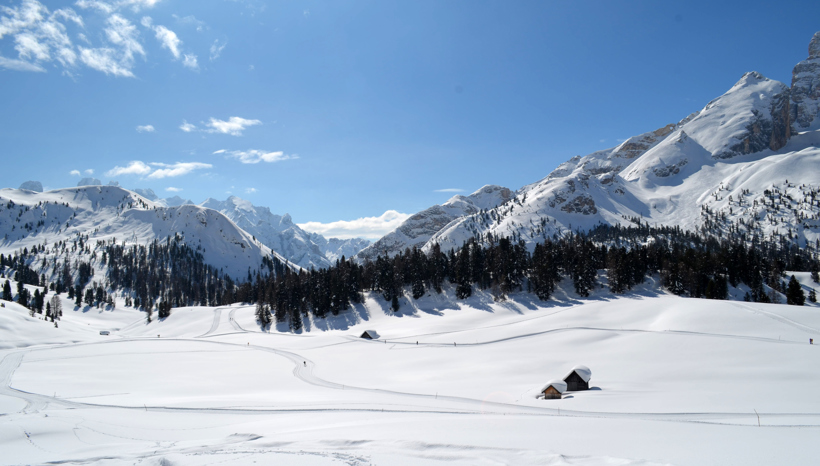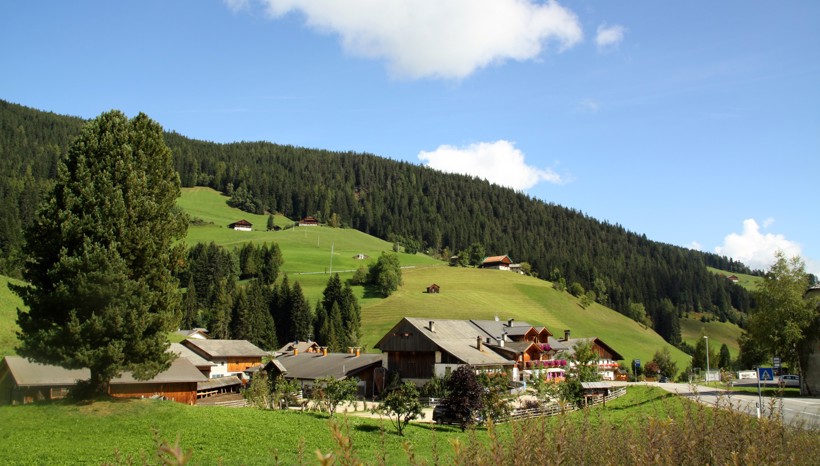 Niewielka gmina Braies leży w dolinie o tej samej nazwie, która odgałęzia się od doliny Val Pusteria na południu między miejscowościami Welsberg i Villabassa. Urokliwe Dolomity i Park Przyrody Fanes-Senes-Braies otaczają wioski St. Veit, Außerprags i Innerprags.
Obszar ten od dawna uważany jest za naturalną idyllę i rodzinny raj. Miejsce to zasłynęło również jako plan filmowy. Odkąd włoski serial telewizyjny "Un passo dal cielo", który był tu kręcony, pojawił się na ekranach, dolina Braies jest znana daleko poza jej granicami.
Lago di Braies i Prato Piazza
Dolina Pragsertal rozdziela się przy ułamku Säge: po prawej stronie ścieżka prowadzi do Lago di Braies, po lewej przez Brückele do Prato Piazza. Bez względu na to, którą ścieżkę wybierzesz, zawsze trafisz do niezwykłego naturalnego krajobrazu, który zasługuje na swoją reputację.
Najpiękniejszym miejscem w Lago di Braies jest jezioro Lago di Braies. Znajduje się ono na końcu doliny u podnóża potężnego Seekofel, na wysokości 1494 metrów nad poziomem morza. Jest to jedno z największych i najgłębszych jezior górskich w Południowym Tyrolu - i bez wątpienia również jedno z najbardziej imponujących. Zapewnia to jasna turkusowa woda, bujne zielone drzewa iglaste i strome ściany skalne, które odbijają się w jeziorze. Nawet zimą, gdy jezioro jest zamarznięte, a góry pokryte śnieżnobiałą szatą, wizyta nad Lago di Braies jest wysoce zalecana.
To samo dotyczy Prato Piazza Wysoki płaskowyż rozciąga się na wysokości około 2000 metrów nad poziomem morza między uderzającym Dürrenstein i Hohe Gaisl. Wędrowcy i wspinacze górscy czują się tu równie komfortowo, jak zimowi turyści i narciarze biegowi, którzy mogą liczyć na doskonale przygotowaną sieć szlaków. Małe, ale doskonałe stoki narciarskie Sonnleiten i Kameriot, gdzie rodziny z dziećmi mogą się świetnie bawić, uzupełniają ofertę sportów zimowych w Braies.
Jeśli po tak dużej dawce sportu i przyrody nadal szukasz zmiany tempa, w dolinie Braies znajdziesz także jedną lub dwie atrakcje kulturalne: na przykład ładne kościoły Schmieden i St. Vitus lub kaplicę nad jeziorem Lago di Braies.
Selected accommodations in Prags