Wakacje w Meltinie
Pasmo górskie o nieco dziwnie brzmiącej nazwie Tschögglberg, na którym położona jest Meltina, znajduje się pomiędzy miastami Bolzano i Merano.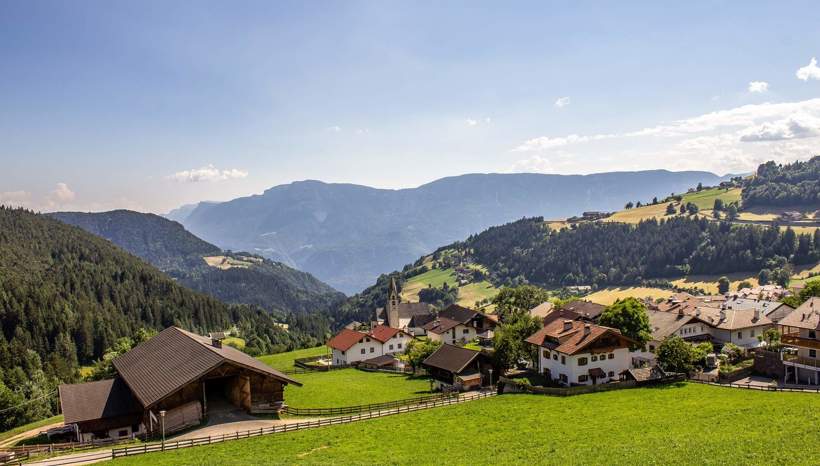 Czy chciałbyś mieć kilka dni tylko dla siebie i swojej rodziny lub partnera, aby naprawdę odpocząć - z dala od stresu codziennego życia i zgiełku dużych ośrodków wypoczynkowych? W takim razie Meltina jest właściwym miejscem dla Ciebie.
Ponieważ w Meltinie można spodziewać się nie tylko przyjemnie spokojnych godzin w jasnym słońcu i stosunkowo łagodnym klimacie, ale także idyllicznego naturalnego krajobrazu z rozległymi lasami świerkowymi i modrzewiowymi, kwitnącymi alpejskimi pastwiskami, ukrytymi górskimi jeziorami i wymarzonymi widokami na dolinę Etsch. Mały raj.
Do malowniczej wioski można również dotrzeć w cztery minuty kolejką linową z Vilpian w dolinie Adygi.
Najważniejsze atrakcje
Warto zobaczyć kościół parafialny Maria Himmelfahrt w Meltinie oraz kaplicę św. Anny na cmentarzu. W Meltinie oraz we frakcjach Schlaneid, Verschneid i Versein znajduje się szereg innych kościołów.
Wskazówka dla archeologów amatorów: Odwiedź muzeum skamieniałości w Meltinie, gdzie możesz podziwiać między innymi starożytne szczątki drzew kopalnych.
Piwnica wina musującego Arunda, która jest najwyższą tego typu piwnicą w Europie, jest idealna do produkcji wina musującego dzięki lokalizacji i klimatowi w Meltinie. Wycieczki z przewodnikiem są dostępne na życzenie.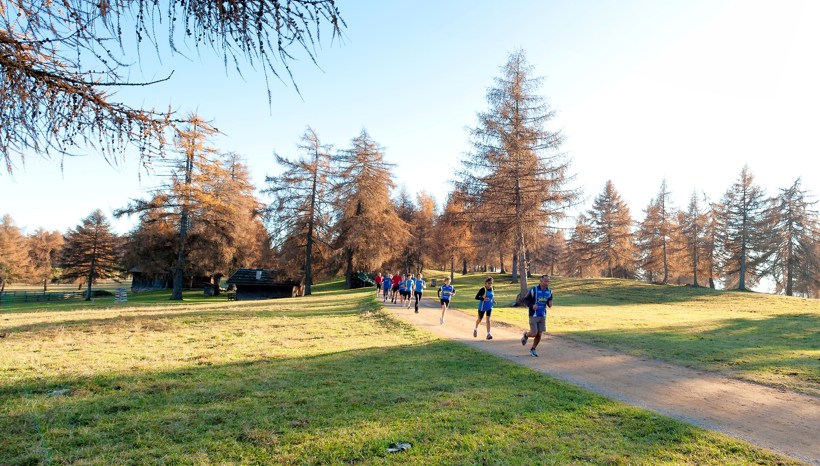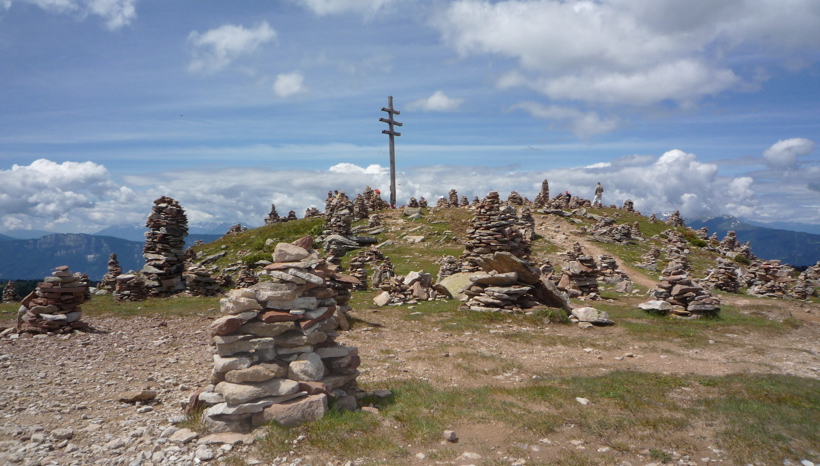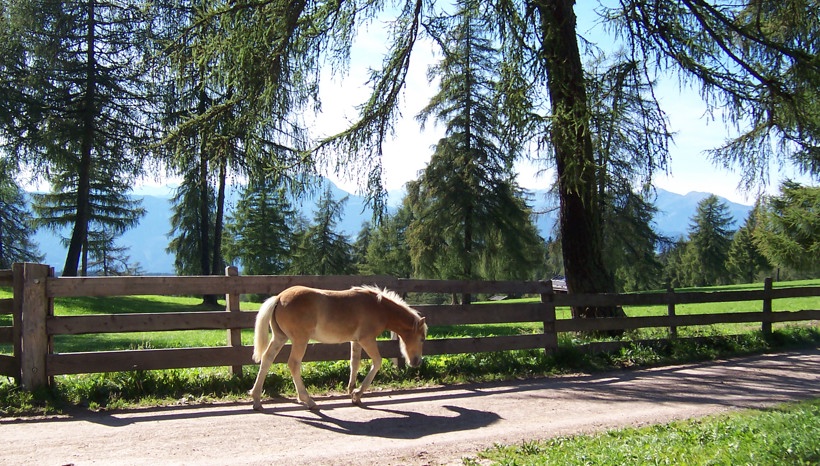 Aktywne i kulturalne wakacje w Meltinie
Ale nie tylko osoby szukające relaksu i fani kultury, ale także entuzjastyczni wędrowcy i rowerzyści znajdą tu coś dla siebie. Wynika to nie tylko z szerokiego płaskowyżu Salten, który znajduje się na południe od Meltina i oferuje niezliczone wycieczki na każdy gust.
Szczególną wskazówką jest wędrówka do Stoanernen Mandln, około 100 małych kamiennych mężczyzn. To miejsce mocy jest również jednym z najpiękniejszych punktów widokowych w Alpach Sarentyjskich. W pogodny dzień widok rozciąga się od króla Ortlesa po Marmoladę w Dolomitach. Krzyż pogodowy Mölten to kolejny punkt widokowy z 360-stopniową panoramą gór.
Fani koni również znajdą tu coś dla siebie. Meltina i Tschögglberg są domem dla koni rasy Avelengo. Istnieje kilka stajni jeździeckich, które oprócz wycieczek jeździeckich oferują przejażdżki saniami ciągniętymi przez konie.
Zimą naturalny krajobraz wokół Meltina oferuje liczne zimowe szlaki turystyczne, wycieczki na rakietach śnieżnych lub zabawę na sankach na Möltner Joch.
Selected accommodations in Mölten