Wakacje w San Genesio Atesino
Naładuj baterie i rozkoszuj się słońcem, ciesz się ciepłą gościnnością i doświadcz przyjemnego spokoju w urzekająco pięknych miejscach - możesz zrobić to wszystko i wiele więcej w San Genesio Atesino niedaleko Bolzano. Znajdziesz tu nietkniętą przyrodę, fantastyczny widok na Bolzano i Dolomity, a także szeroką gamę możliwości spędzania wolnego czasu.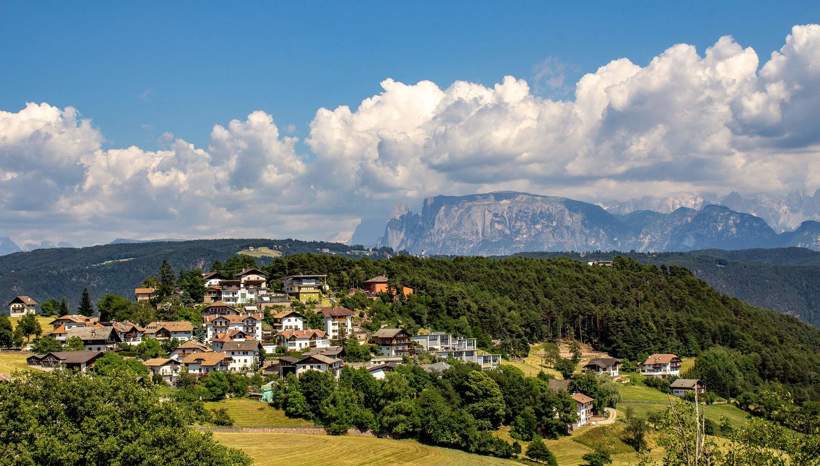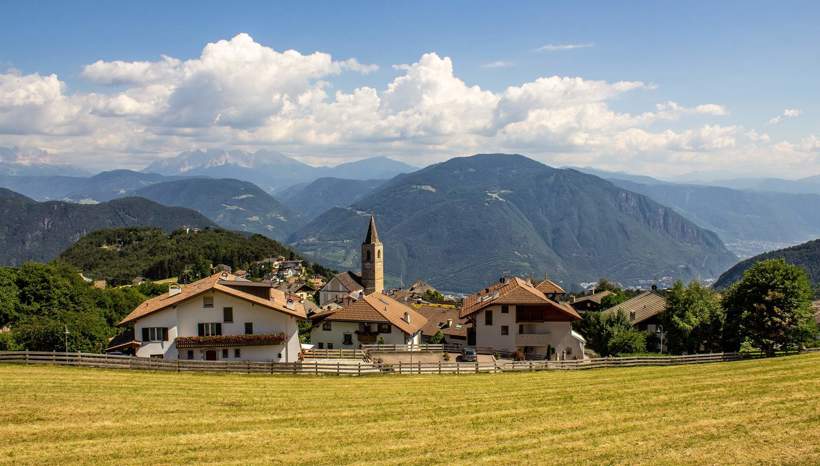 San Genesio Atesino znajduje się na słonecznej górze Tschögglberg na Salten - największym modrzewiowym płaskowyżu w Europie - na wysokości 1100 m n.p.m. między Bolzano i Merano.
Wioska, o której pierwsze wzmianki pochodzą z końca XII wieku, została nazwana na cześć św. Genezjusza z Rzymu, któremu poświęcono także miejscowy kościół parafialny. Obecnie miejscowość liczy około 2800 mieszkańców i oprócz głównej wioski San Genesio Atesino obejmuje również frakcje Afing, Flaas, Glaning i Nobls.
San Genesio Atesino jest znane zarówno jako idealne miejsce na relaksujące wakacje, jak i dom pięknych, blond koni rasy Haflinger, które pasą się tutaj na wielu pastwiskach. Nie można przegapić przejażdżki konnej lub bryczką przez rozległe lasy modrzewiowe.
Wreszcie, miłośnicy gór i rowerów górskich również znajdą coś dla siebie w San Genesio Atesino i okolicach. W końcu na Salten znajduje się wiele szlaków turystycznych i tras rowerowych, które z pewnością zadowolą zarówno wędrowców, jak i rodziny. Autobusem turystycznym można również łatwo dotrzeć do wiosek Meltina, Verano i Avelengo, a także do popularnego obszaru narciarskiego i pieszego Merano 2000. Kolejka linowa zabierze Cię do stolicy prowincji Bolzano w zaledwie 8 minut.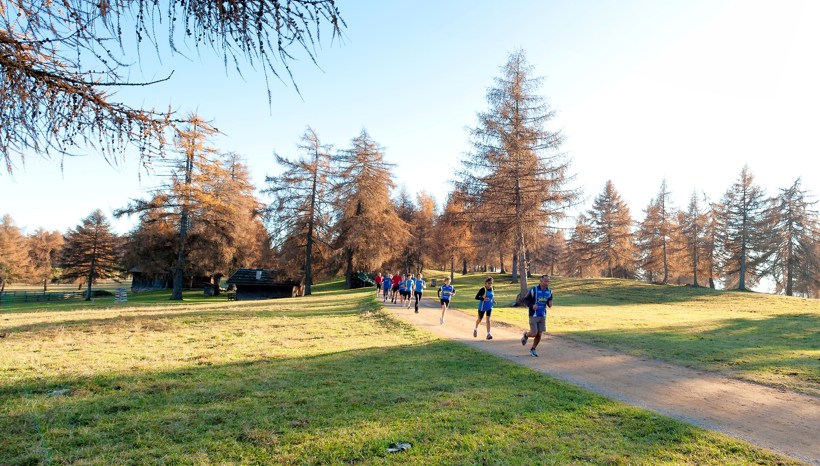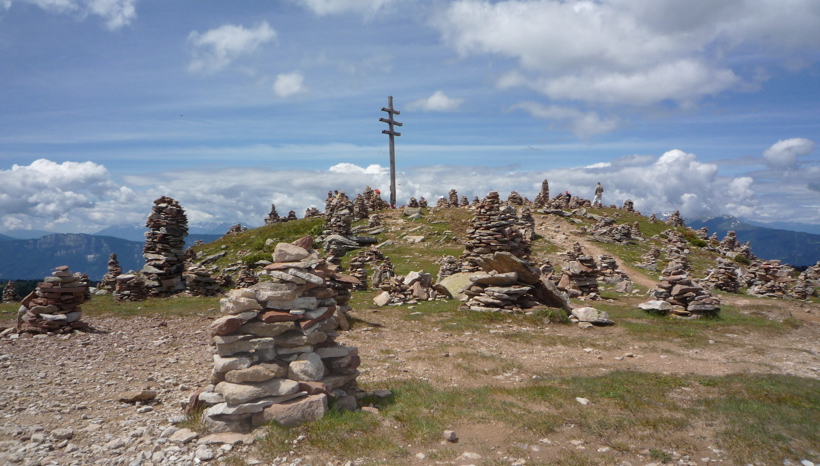 Szlaki tematyczne i zabytki w San Genesio Atesino
Salten jest największym modrzewiowym płaskowyżem w Europie i oferuje liczne szlaki turystyczne, a także wyjątkowy widok na Dolomity - część Światowego Dziedzictwa Przyrody UNESCO.
Na przyjaznym rodzinom Szlaku Legend można poznać legendy San Genesio Atesino i okolic na 12 stacjach z tablicami informacyjnymi.
Stoanernen Mandln (ponad 100 kamiennych ludzików) znajduje się na pięknej górze widokowej, która jest uważana za szczególne miejsce mocy i jest popularnym celem wędrówek.
Na około 20-kilometrowym Szlaku Zamkowym z Bolzano przez San Genesio Atesino do Terlano mija się malownicze zamki i ruiny.
Martinsweg to ok. 3-kilometrowy, przyjazny rodzinom szlak kontemplacyjny.
W pobliżu gospody Wieser można podziwiać piramidy ziemne.
Ruiny zamku Rafenstein znajdują się przy wejściu do doliny Sarentino i są popularnym celem wycieczek z doskonałą restauracją zamkową.
W pobliżu San Genesio Atesino znajdują się również ruiny zamku Greifenstein (zwanego również Sauschloss) oraz ruiny zamku Helfenberg, z których roztacza się fantastyczny panoramiczny widok na dolinę Etsch.
Szczególnym przeżyciem dla rodzin jest wizyta w Archehof Kampidell - Stegerhof. W gospodarstwie pokazowym żyją rzadkie rasy zwierząt, można też obserwować pieczenie chleba i delektować się pysznymi daniami w gospodarskiej tawernie.
W gospodzie Tomanegger znajduje się gigantyczny, około 400-letni klon jawor.
Selected accommodations in Jenesien