Wakacje na Renon
Słoneczny płaskowyż Ritten oferuje wczasowiczom szeroką gamę możliwości spędzania wolnego czasu w pięknym otoczeniu przyrody i można do niego szybko i łatwo dotrzeć ze stolicy Południowego Tyrolu, Bolzano.
Nazwa Renon nie odnosi się do pojedynczej miejscowości, ale do całego pasma górskiego powyżej Bolzano pomiędzy Valle Isarco i Valle Sarentino. W sumie 15 wiosek i przysiółków zgrupowanych jest na płaskowyżu, tworząc gminę Renon, w tym tak znane ośrodki wypoczynkowe jak Collalbo, Soprabolzano, Lengmoos, Unterinn, Reninn i Lengstein.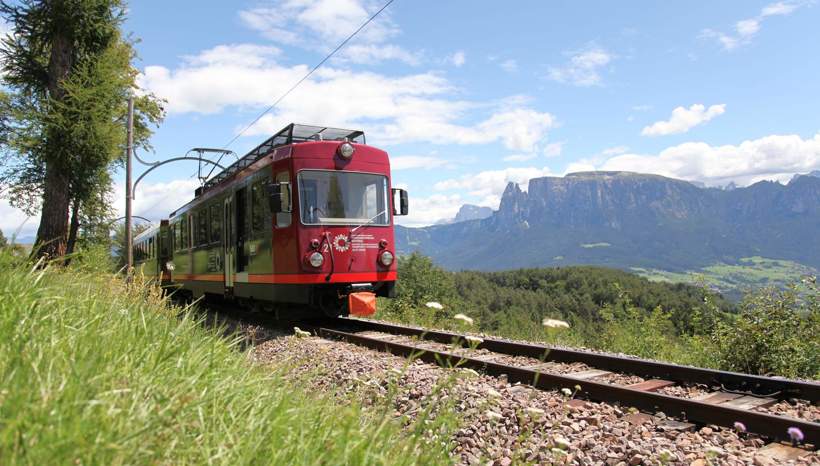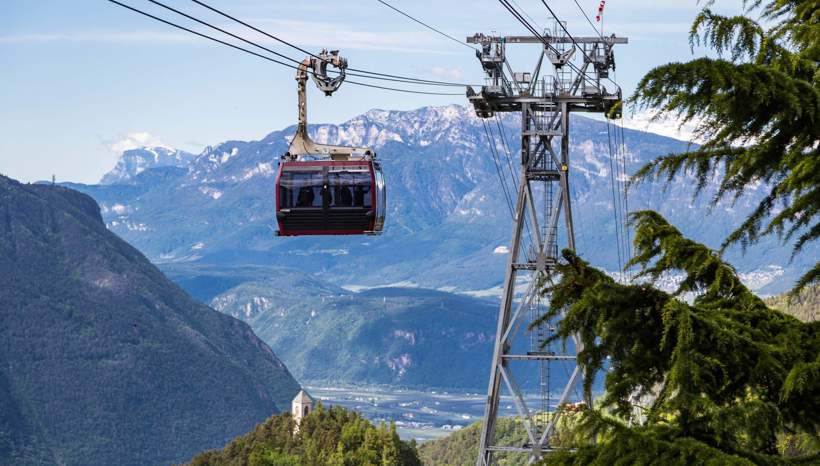 Kolejka linowa i kolej w Ritten
Już w dawnych czasach Renon był popularnym celem wycieczek i wakacji ze względu na przyjemny klimat. Latem ludzie cieszyli się chłodniejszym powietrzem w porównaniu z doliną i relaksowali się podczas letniego wypoczynku. Wiosną i jesienią odwiedzających przyciągała różnorodna roślinność, wiele godzin słońca i oczywiście wspaniały widok na szczyty Dolomitów. To właśnie dlatego w 1907 roku otwarto Rittner Bahn. Kolejka zębata wygodnie dowoziła wczasowiczów do Renon z Bolzano's Waltherplatz.
Teraz każdy, kto chce dostać się na płaskowyż Ritten, może to zrobić jeszcze wygodniej: dolna stacja kolejki linowej Ritten znajduje się zaledwie dziesięć minut spacerem od centrum Bolzano lub od dworca kolejowego. Nowoczesna kolejka linowa zabierze Cię do Soprabolzano w dwanaście minut. Kolejka Rittner Bahn nadal kursuje na trasie między Maria Himmelfahrt, Soprabolzano i Collalbo. Przejażdżka kolejką wąskotorową to frajda nie tylko dla nostalgików.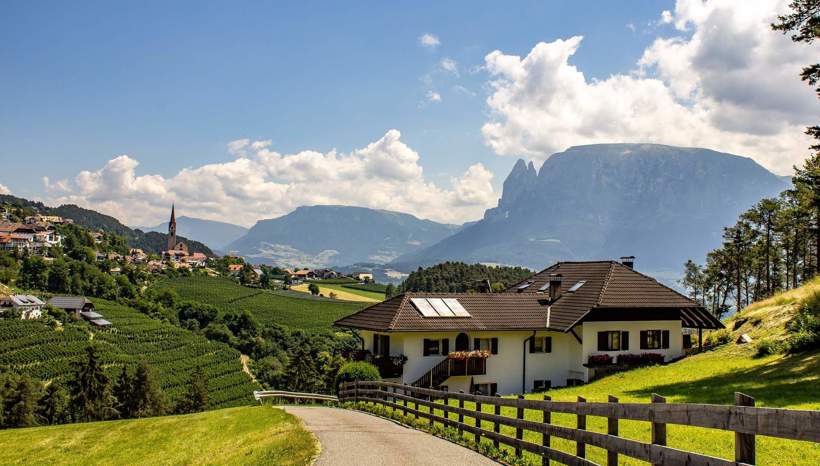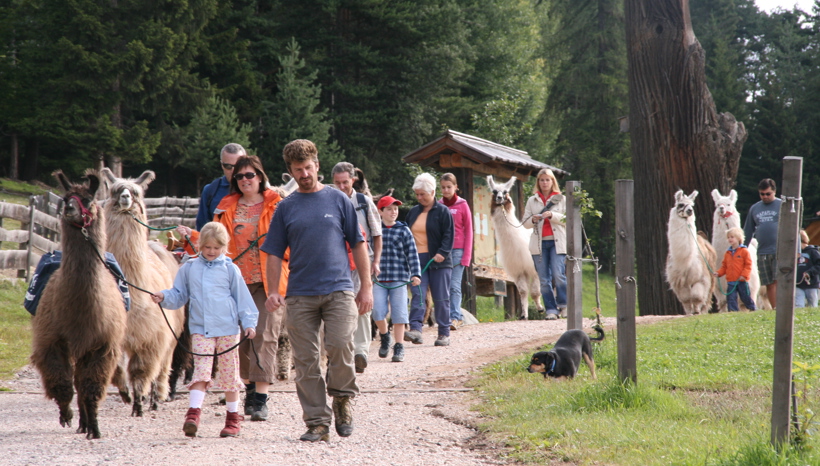 Raj dla miłośników wędrówek i wypoczynku
Płaskowyż Ritten, położony na wysokości od 800 do 1500 m n.p.m., zachęca do podziwiania imponujących widoków na Dolomity wpisane na Listę Światowego Dziedzictwa Przyrody UNESCO, idyllicznych małych wiosek i wielu przytulnych miejsc, w których można zatrzymać się na przekąskę. Ale na Renon aktywni wczasowicze również znajdą coś dla siebie. Miłośnicy pieszych węd rówek mogą wybierać między łatwymi wycieczkami panoramicznymi lub wymagającymi wędrówkami wysokogórskimi na Corno del Renon, a rowerzyści mogą wybierać spośród tras o różnym stopniu trudności.
Ekscytujące zjawisko przyrodnicze, jakim są piramidy ziemne, można podziwiać w trzech miejscach na Renon. Piramidy ziemne w Lengmoos są najłatwiej dostępne, nawet z wózkiem dziecięcym. Wartymi odwiedzenia miejscami po krótkiej wędrówce są także muzeum pszczół w Costalovara w pobliżu Soprabolzano lub jezioro Costalovara See, które zaprasza do orzeźwiającej kąpieli w czystej wodzie.
Miłośnicy małych i dużych zwierząt mogą doświadczyć rozległych lasów i łąk blisko natury podczas przejażdżki konnej lub trekkingu z lamami. Szczególną przygodą na świeżym powietrzu jest strzelanie z łuku: Na Renon znajdują się dwa kursy 3D.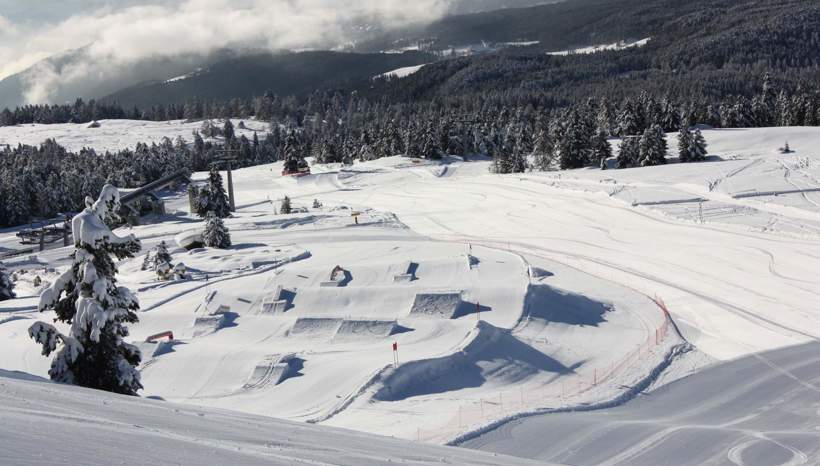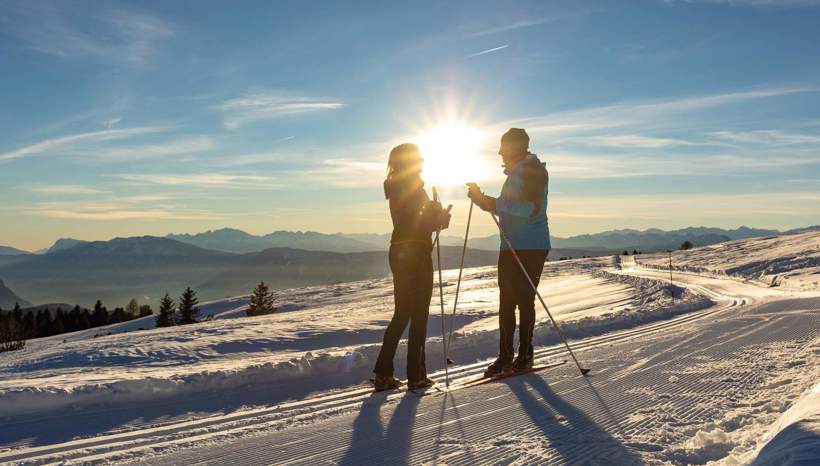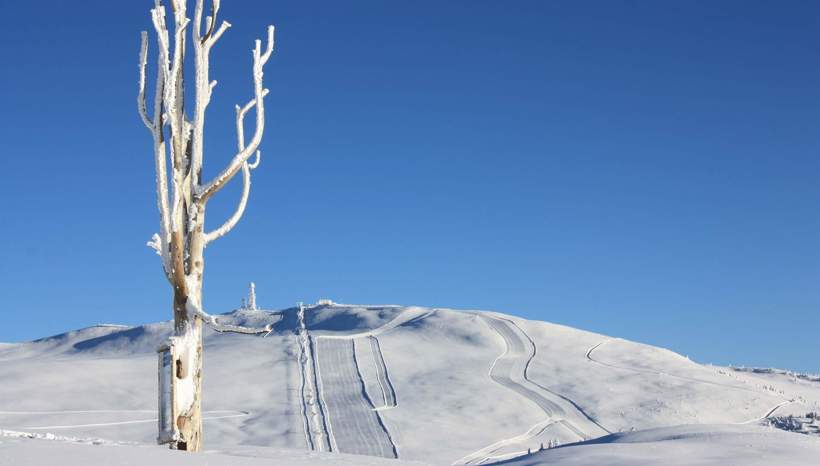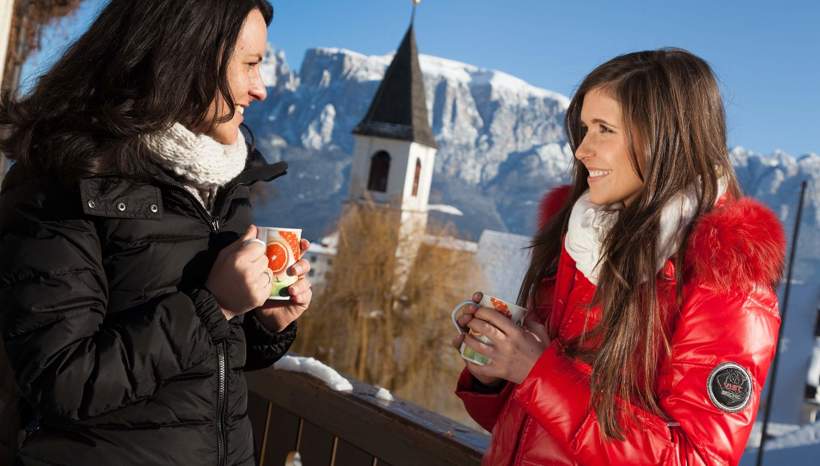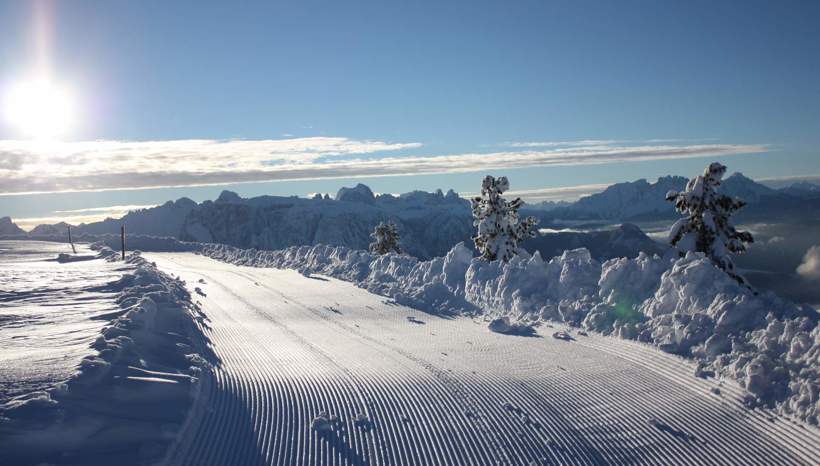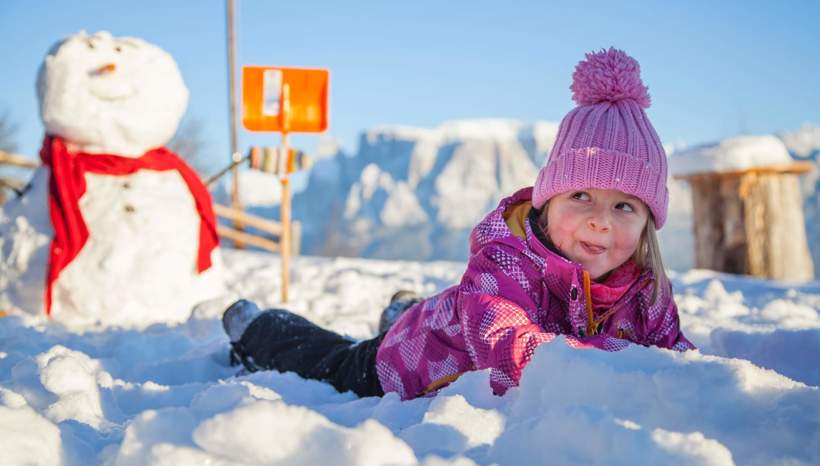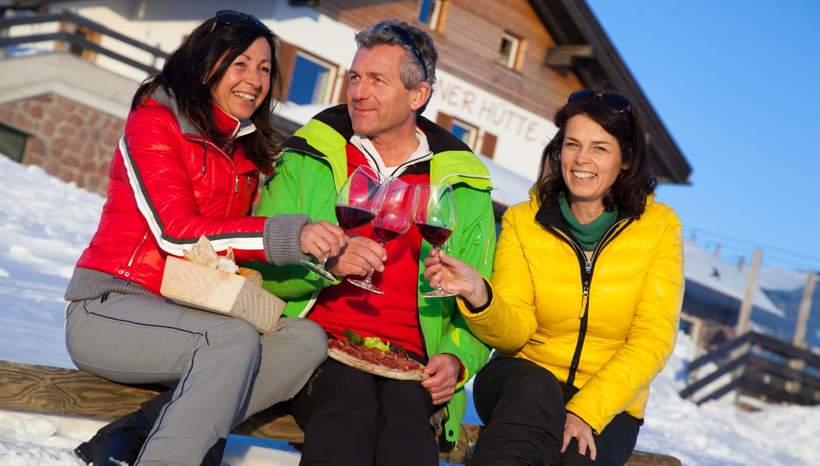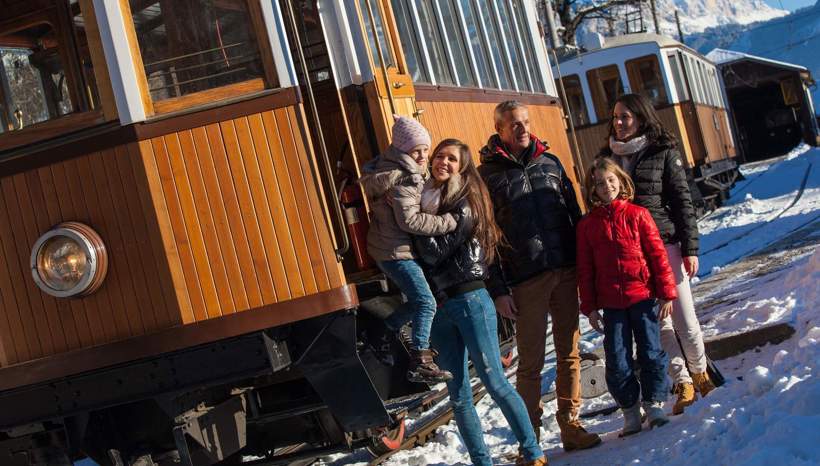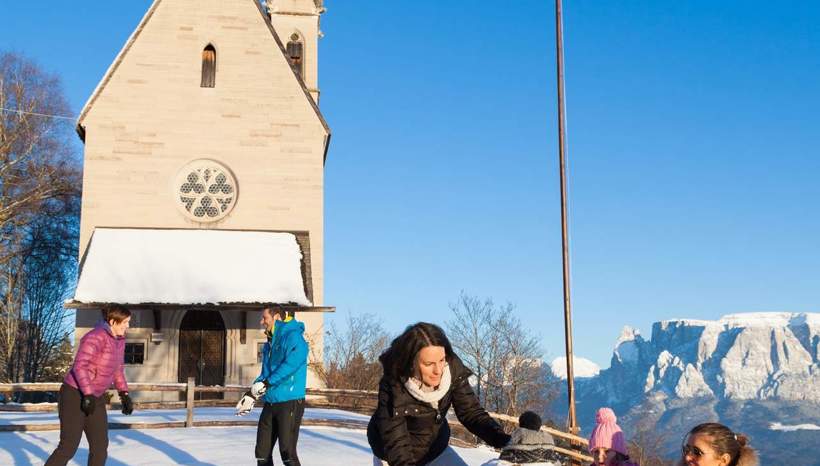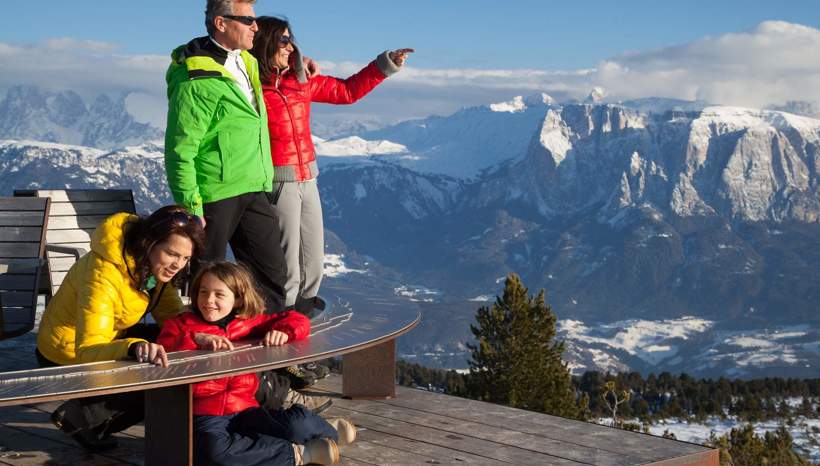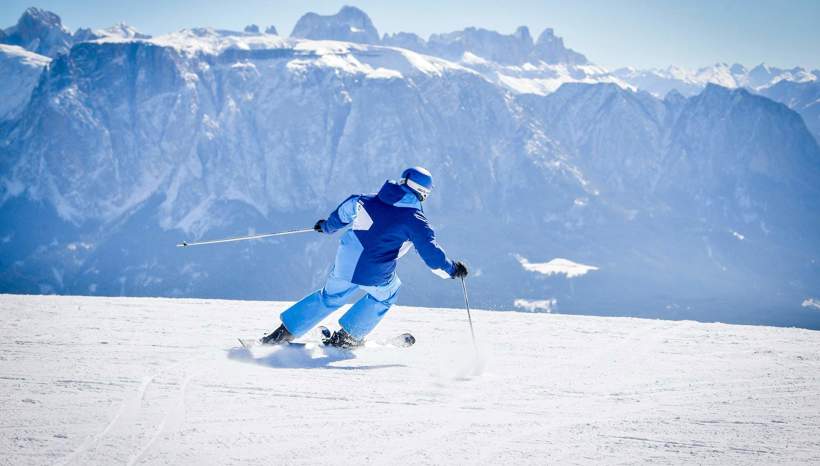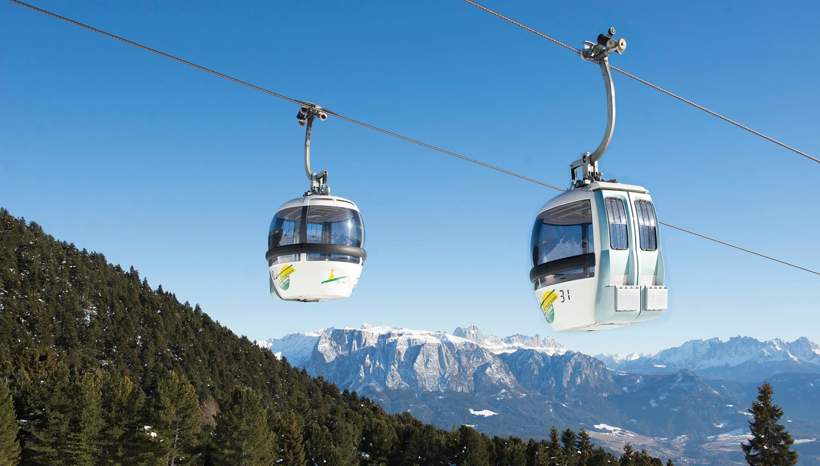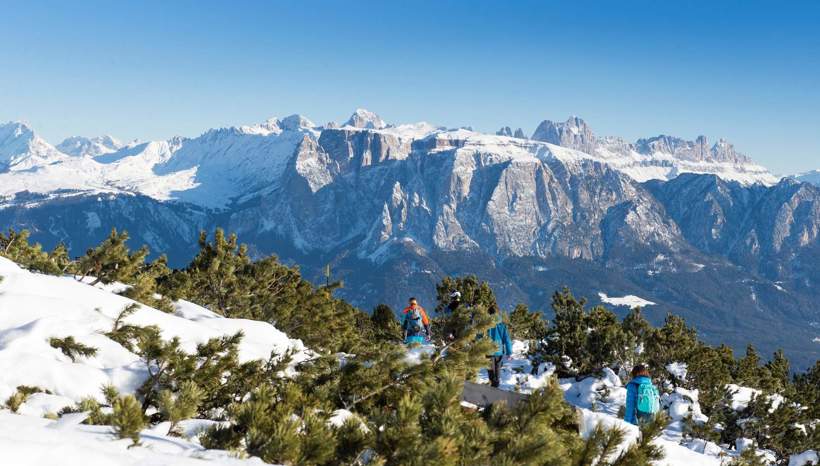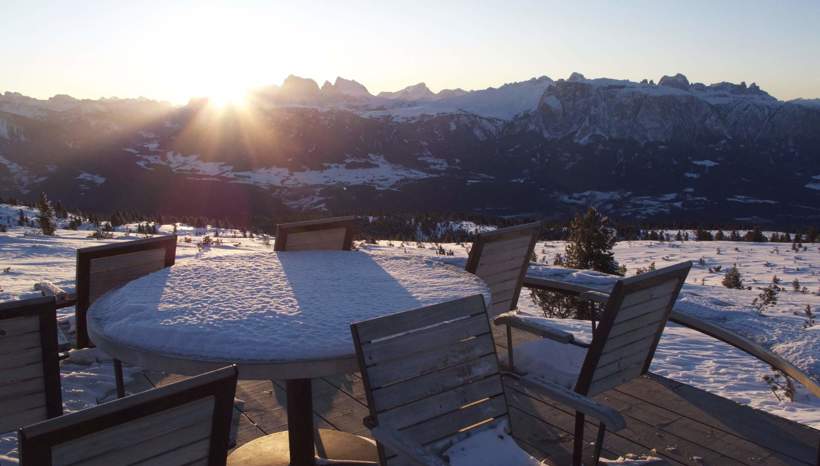 Lato kultury i sportów zimowych
Kommende Lengmoos było już hospicjum na początku XIII wieku, prowadzonym przez Zakon Krzyżacki od 1235 roku, a później przekształconym w oddział Zakonu Krzyżackiego (Kommende). Pierwotny budynek został zniszczony w XVI wieku i odbudowany w XVII wieku. Obecnie we wspaniałych historycznych salach odbywają się wystawy i koncerty, a na wewnętrznym dziedzińcu odbywają się coroczne przedstawienia teatralne w ramach Letnich Igrzysk Ritten.
Renon ma również wiele do zaoferowania zimą: Pokryte śniegiem łąki i lasy zapraszają do wędrówek w rakietach śnieżnych i narciarstwa biegowego, a Corno del Renon zachwyca jako przyjazny rodzinom teren narciarski.
Selected accommodations on Ritten