Wakacje w Barbiano
Barbiano zawsze potrafi zaskoczyć! Na przykład, nie tylko Piza ma krzywą wieżę, ale także wioska w Valle Isarco i nie jest to jedyna wyjątkowa cecha!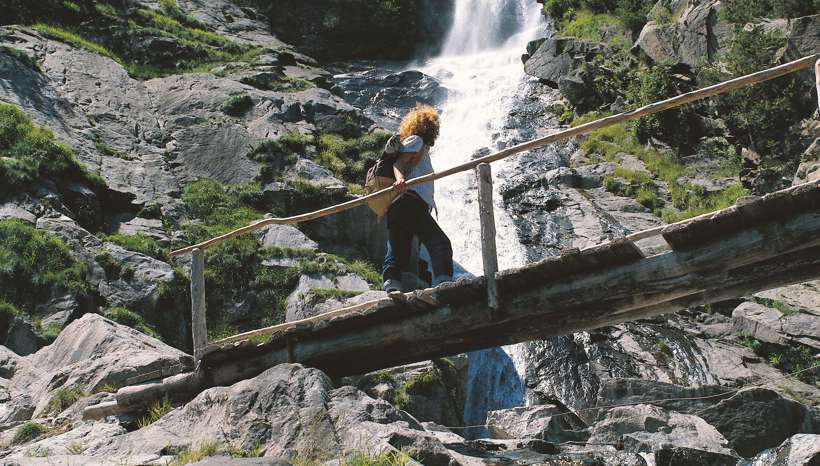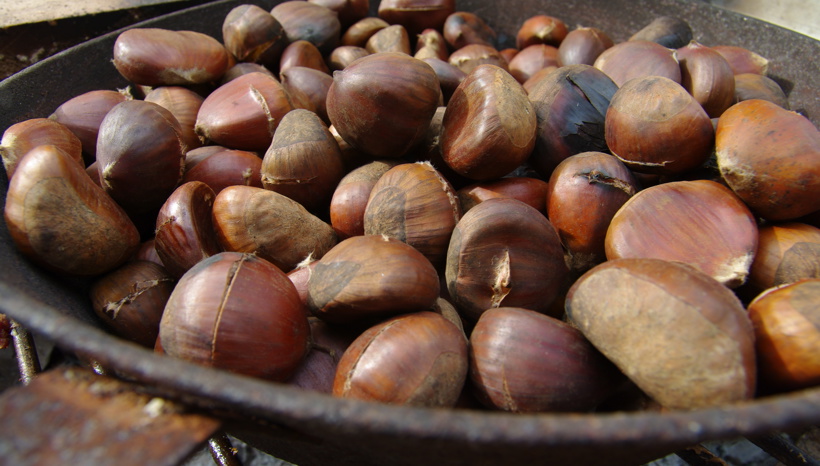 Życie w Barbiano toczy się zgodnie z rytmem natury i starożytnych tradycji. Otoczone winnicami, gajami kasztanowymi, łąkami i lasami, Barbiano zaprasza do odpoczynku i zabawy.
Wędrówka przez starożytny krajobraz kulturowy, obok potężnych skał porfirowych i wodospadów Barbiano. Zatrzymaj się w wiejskiej gospodzie lub przytulnym gospodarstwie agroturystycznym, skosztuj wina przechowywanego w piwnicach lokalnych winiarzy i delektuj się tradycyjnymi potrawami. Jesienią, również w Barbiano, tradycyjne gospody i winiarnie zapraszają na Törggelen z pieczonymi kasztanami i nowym winem. A wszystko to ze wspaniałymi widokami na szczyty Dolomitów na wschodzie. Nie do opisania!
Kultura wokół Barbiano
Życie kulturalne wokół Barbiano jest bogate: od Kollmann do Briol, od potężnego Trostburg do Ponte Gardena i tajemniczego Dreikirchen. Każda wioska ma do zaoferowania swoje własne artystyczne skarby.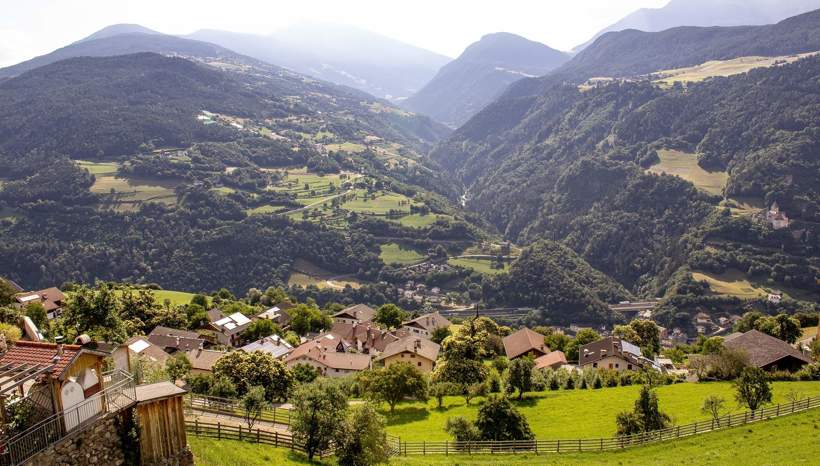 Kollmann na Kaiserstrasse
Osada Kollmann leży na dnie doliny Eisack i zachwyca swoją komorą celną, zbudowaną przez księcia Zygmunta w 1483 roku, na początku Kuntnerweg, średniowiecznej drogi cesarskiej do Bolzano.
Barbiano przez długi czas było ważnym miejscem tranzytowym, ponieważ dno doliny Valle Isarco było często nieprzejezdne. Dlatego Rzymianie, Renon, królowie, papieże i artyści podróżowali na północ lub południe przez Kollmann i Barbiano. Królowie podróżowali starą cesarską drogą do Rzymu, aby tam zostać koronowanym na cesarza. Nawet Goethe wspominał o Kollmannie w swoich dziennikach podróży.
Dziś można spacerować starą brukowaną Kuntnerweg aż do Rittner Hochplateau. Stara komora celna, która później nosiła również nazwę Friedburg, jest obecnie zajazdem.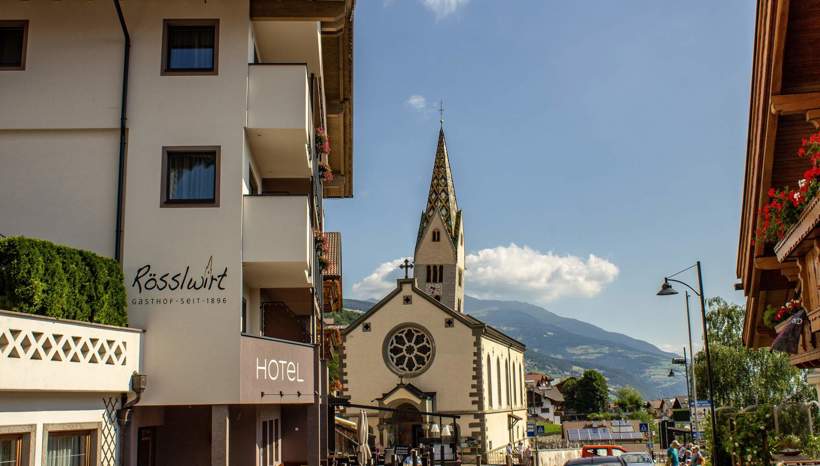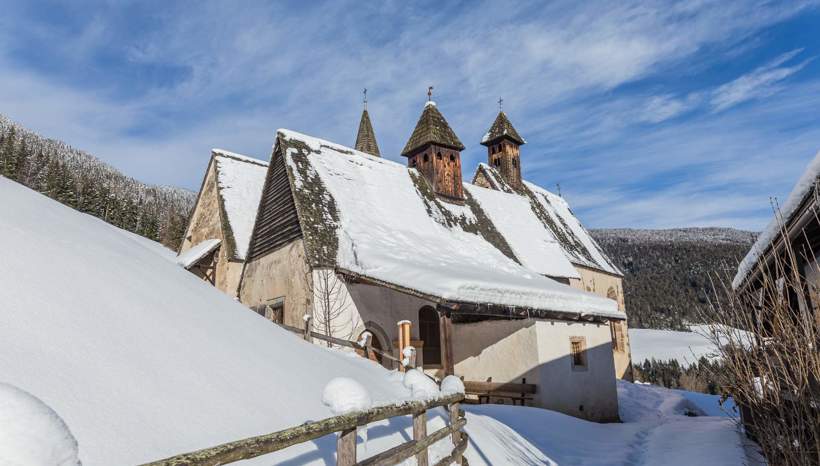 Krzywa Wieża w Barbiano
Barbiano leży na wysokości 830 m n.p.m. i jest położone na łagodnych zboczach. Szczególnie uderzająca jest pochyła wieża kościoła parafialnego św. Jakuba w Barbiano. Kościół znajduje się w tętniącym życiem centrum miejscowości i warto go odwiedzić ze względu na wspaniałe witraże z wizerunkami apostołów.
Dreikirchen i Briol
Nieco wyżej położone są malownicze wioski Dreikirchen i Birol. Dreikirchen zostało prawdopodobnie zbudowane na starożytnym sanktuarium źródlanym. Jak sama nazwa wskazuje, znajdują się tu trzy gotyckie kaplice zbudowane blisko siebie. Dachy pokryte gontem, gotyckie ołtarze skrzydłowe i późnośredniowieczne freski są szczególnie piękne. Klucz można odebrać w znajdującej się obok Messner Inn. Wycieczki z przewodnikiem są również oferowane po wcześniejszym umówieniu.
Dreikirchen jest obecnie popularnym celem wycieczek z zabytkowymi zajazdami i można do niego dotrzeć przyjaznym dla rodzin szlakiem turystycznym.
Briol znajduje się w niewielkiej odległości od hotelu. Tutaj znajduje się pensjonat Briol, który został zbudowany w 1928 roku i był niegdyś szlacheckim pensjonatem z basenem. Budynek w uderzającym stylu Bauhaus zachował się do dziś i nadal przyjmuje gości.