Urlop w Anterselva
Imponujący górski krajobraz Parku Przyrody Anterselva zachwyca aktywnych urlopowiczów i miłośników przyrody poszukujących relaksu przez cały rok. Zimą, oprócz urozmaiconych tras narciarstwa biegowego, istnieje wiele innych możliwości uprawiania sportów zimowych.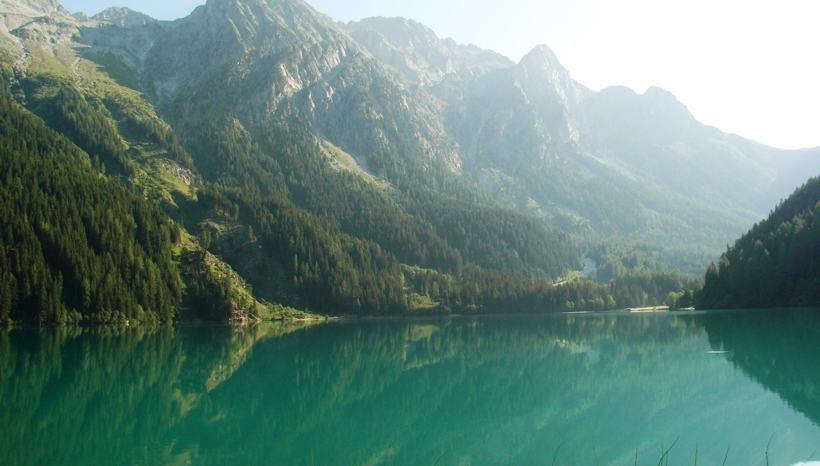 Dolina Antholzertal oddziela się od dolinyPusteria na północy w Valdaora i jest połączona z doliną Defereggental przez Staller Sattel. Leży na terenie gminy Rasen-Antholz, która składa się z 6 frakcji (wiosek).
Neunhäusern leży jeszcze w dolinie Val Pusteria, Niederrasen i Oberrasen znajdują się przy wejściu do doliny, a następnie Anterselva Niedertal, Anterselva Mittertal i Anterselva Obertal znajdują się dość daleko w głąb doliny.
Alpejski krajobraz górski wokół Anterselva fascynuje o każdej porze roku wymarzonymi panoramami między szczytami, jeziorami i wodospadami.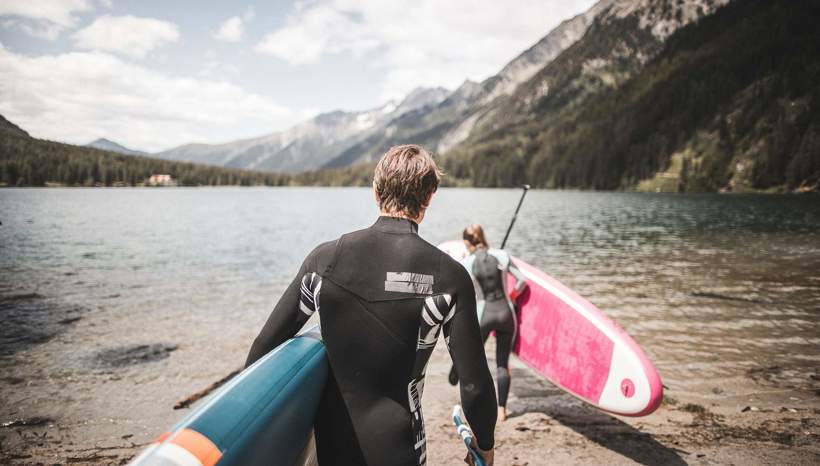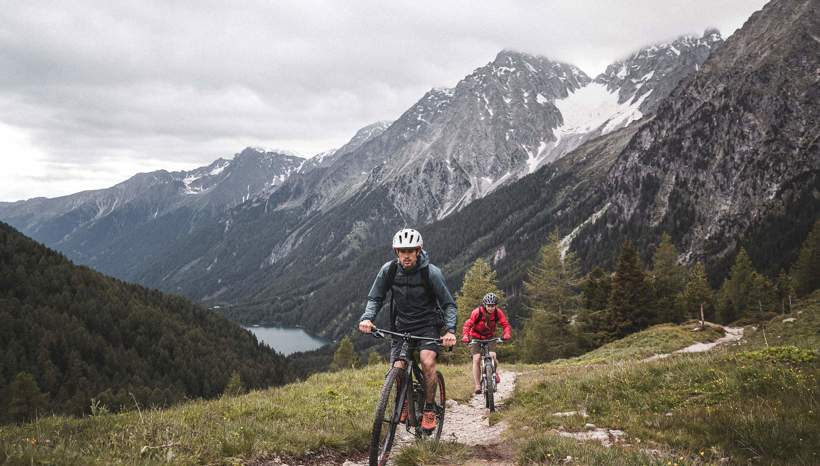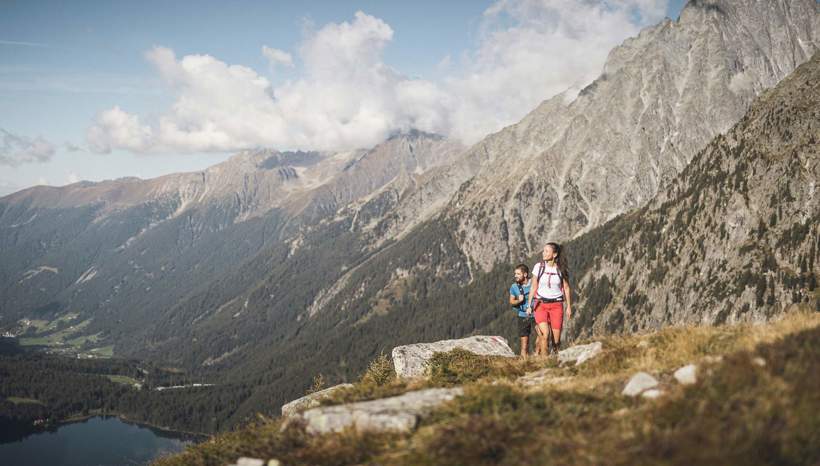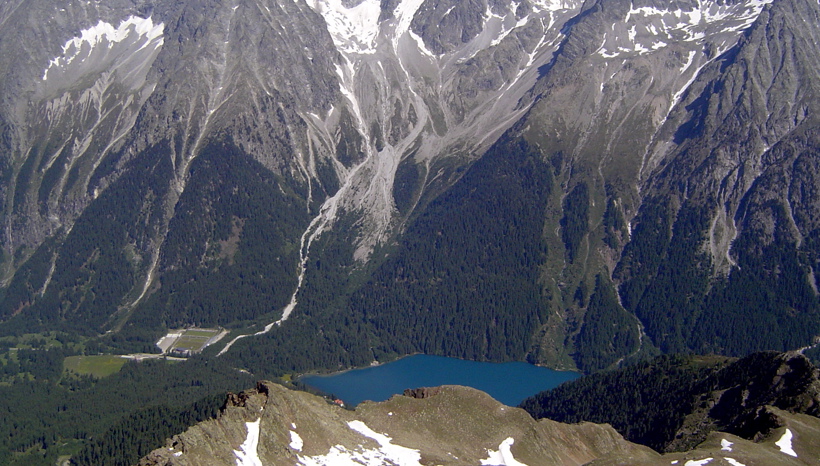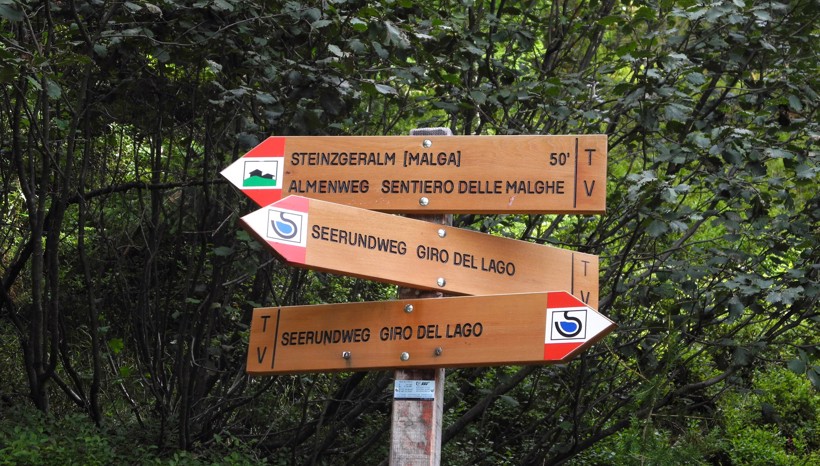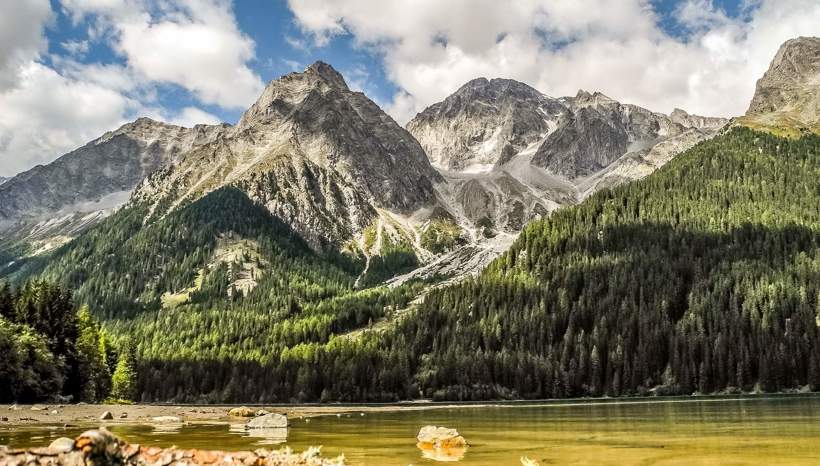 Imponujący górski świat
Niedertal, Mittertal czy Obertal - Anterselva to idealne miejsce na wakacje dla entuzjastów sportów górskich i miłośników przyrody. Park przyrody Rieserferner-Ahrn z tak imponującymi trzytysięcznikami jak Hochgall (3436 m n.p.m.) i Wildgall (3436 m n.p.m.) oferuje szeroką gamę wycieczek górskich - od wymagających wypraw na szczyty dla doświadczonych alpinistów po spokojne wędrówki po schroniskach dla całej rodziny.
Szczególnym klejnotem przyrody na samym końcu doliny jest urocze jezioro Anterselva: znajduje się tam obwód jeziora ze ścieżką przyrodniczą, a zimą jezioro może być przemierzane przez narciarzy biegowych i zimowych turystów, jeśli pokrywa lodowa jest wystarczająco gruba.
Anterselva jest również idealna na wakacje rowerowe: od przyjaznej rodzinom trasy rowerowej przez dolinę Anterselva po wymagającą Rieserferner-Runde i obszar rowerów górskich Anterselva Niedertal, istnieją wycieczki i szlaki o różnym stopniu trudności.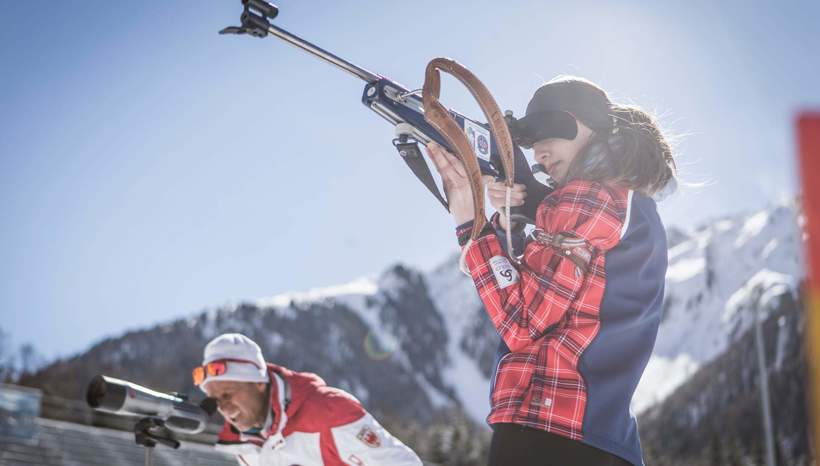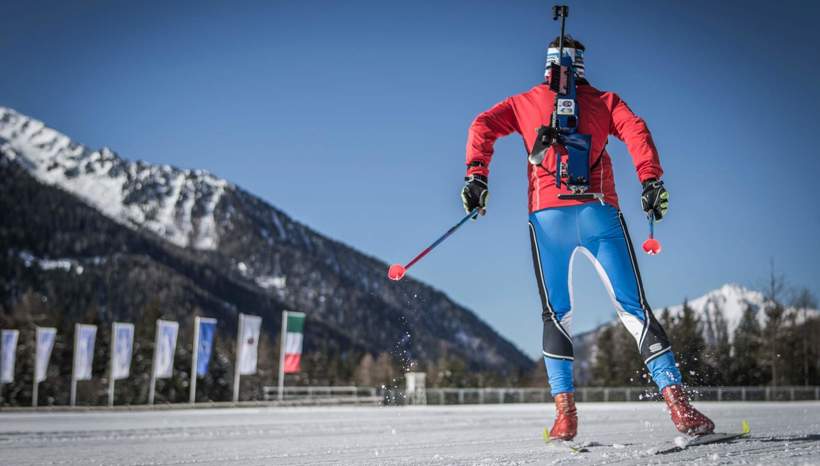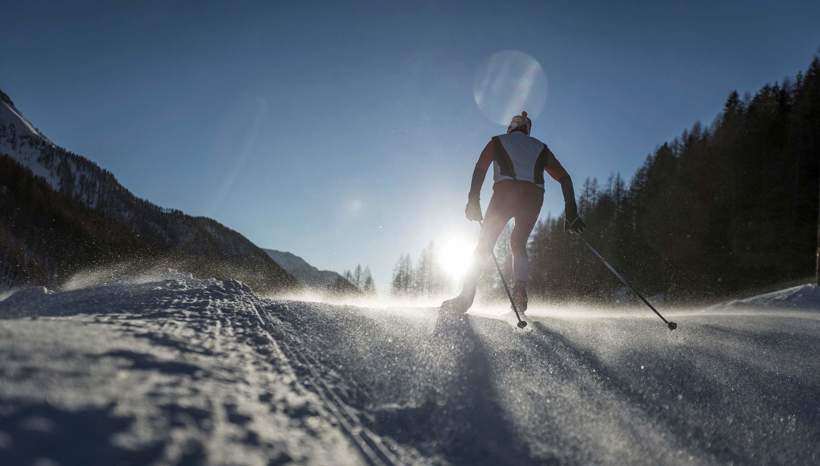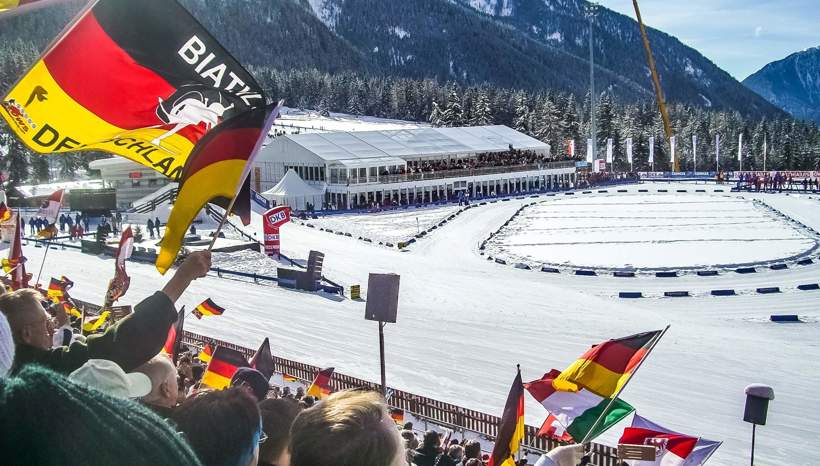 Biathlonowy hotspot Anterselva
Południowym Tyrolu w Antholvie każdej zimy odbywają się ekscytujące zawody w ramach Pucharu Świata IBU. Anterselva była również miejscem kilku Mistrzostw Świata w biathlonie, a w 2026 roku będzie gospodarzem zawodów biathlonowych w ramach Zimowych Igrzysk Olimpijskich Cortina-Milan. Wszystkie te wydarzenia gwarantują wspaniałe połączenie sportowych emocji, fantastycznej górskiej scenerii i żywiołowej imprezowej atmosfery.
Anterselva to nie tylko raj dla biathlonistów, ale także dla innych entuzjastów sportów zimowych. Narciarze biegowi mogą cieszyć się doskonale przygotowanymi trasami o różnej długości, a saneczkarze, skitourowcy i miłośnicy wędrówek w rakietach śnieżnych również znajdą tu coś dla siebie. Rodzinom i początkującym narciarzom spodoba się stok Riepen w Anterselva Mittertal. Do dużego wyboru stoków na terenie narciarskim Plan de Corones można szybko dotrzeć przez dolną stację w pobliskiej Valdaorze.
Localities at Mt. Kronplatz