Urlop w St. Giorgio
S. Giorgio to wiejska wioska u wejścia do Valli di Tures e Aurina, w bezpośrednim sąsiedztwie atrakcyjnego miasta Brunico: w samym sercu doliny Pusteria i w samym środku znanego regionu wypoczynkowego Południowego Tyrolu Plan de Corones, urlopowicze są zachwyceni szeroką ofertą spędzania wolnego czasu w pobliskiej okolicy, a jednocześnie cieszą się spokojem małej wioski.
Oprócz gospodarstw rolnych, wioskę S. Giorgio charakteryzuje późnogotycki kościół parafialny i dwie stare renesansowe rezydencje. Plaża, pięknie zaprojektowany park rzeczny nad brzegiem rzeki Ahr, zachęca do relaksu i opalania. Bardziej burzliwy jest rafting na rzece Ahr, rozpoczynający się w Campo Tures.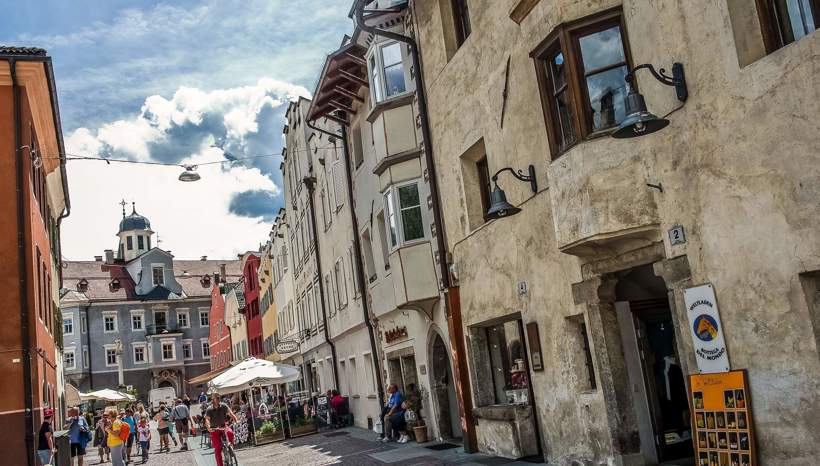 Rodzinna zabawa
Zimą dzieci korzystają z lodowiska w S. Giorgio, a latem kuszą je ścieżki rowerowe w kierunku Sand in Taufers lub pobliskiej Val Pusteria. O każdej porze roku jest wiele do odkrycia w lesie w kierunku Greinwalden / Falzes podczas zabawy i wędrówek. Miejscowi oraz goście młodsi i starsi świetnie się bawią podczas tradycyjnego festiwalu kościelnego w ostatni weekend sierpnia, Jergina Kirschta.
Brunico bardzo blisko
Do Brunico można łatwo dojechać autobusem, ale także rowerem lub pieszo. Spacer po zabytkowym starym mieście z pięknymi sklepami, kawiarniami i restauracjami jest tak samo wart zachodu, jak wizyta w MMM Ripa w zamku Brunico. Koncerty, przedstawienia teatralne i pokazy kinowe zapewniają rozrywkę w wakacyjne wieczory.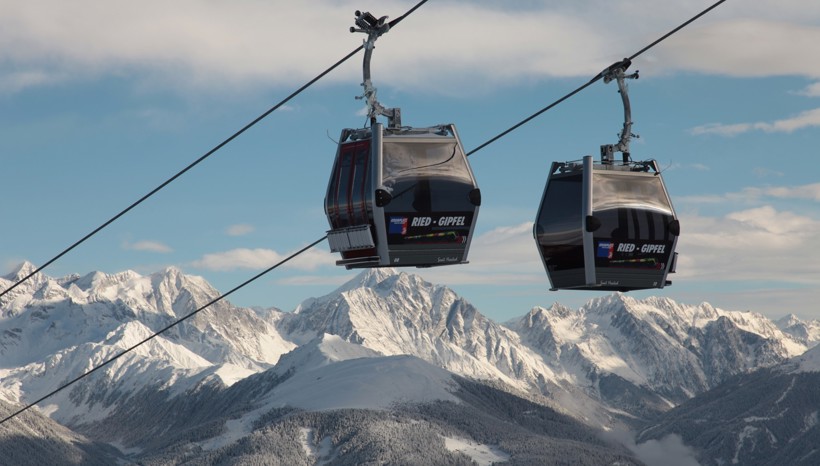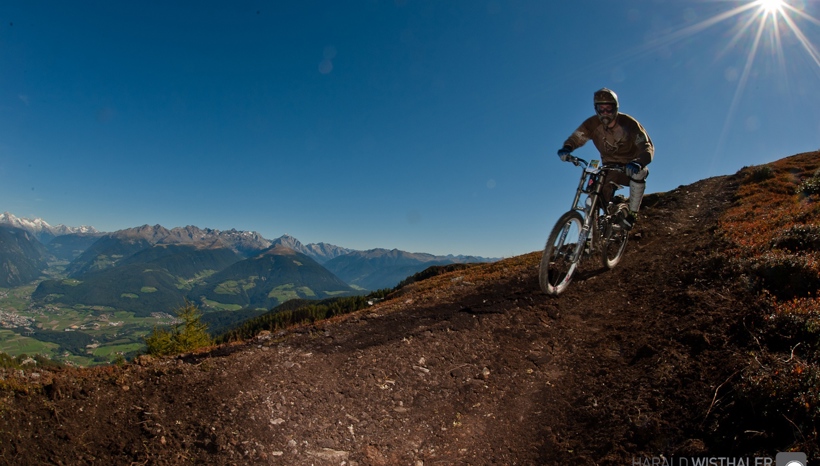 Urozmaicony Plan de Corones
Korzystając z autobusu miejskiego lub skibusa, goście mogą również szybko dotrzeć do dolnej stacji kolejki Plan de Corones w Riscone bez konieczności przesiadania się. Na Planie de Corones spełniają się marzenia narciarzy, a góra ma również wiele do zaoferowania pod innymi względami: 360-stopniową panoramę i loty paralotnią w tandemie, dwa muzea (Lumen i MMM Corones), wieżowiec i trasy freeride' owe i wiele więcej.
Aktywność w górach
Niezależnie od tego, czy jest to wymagająca wycieczka na szczyt, czy spokojna wędrówka po alpejskim pastwisku, niezależnie od tego, czy są to trzytysięczniki w Valli di Tures e Aurina, czy górskie jezioro w Dolomitach - z St. Georgen fani gór nie mają daleko do swojej ulubionej trasy. Oprócz dużego wyboru szlaków pieszych i tras dla rowerów górskich, w regionie wypoczynkowym Plan de Corones na wczasowiczów czeka jeszcze więcej rozrywek na świeżym powietrzu, takich jak pływanie i jazda konna, wspinaczka w parku linowym i strzelanie z łuku na polu 3D.
Images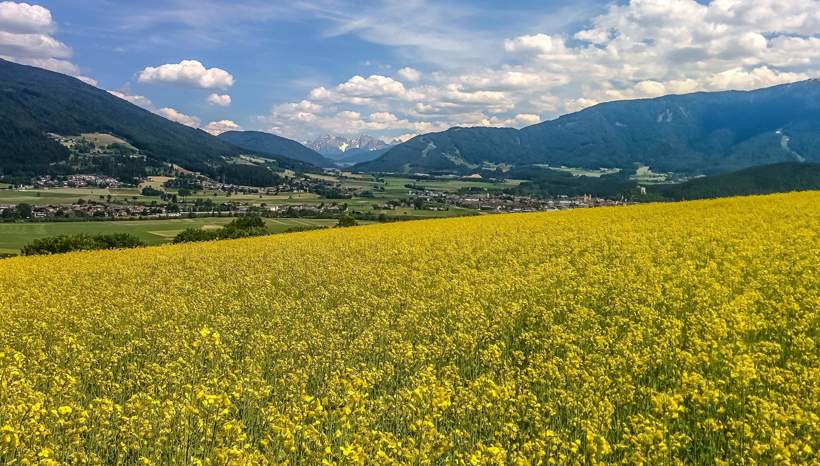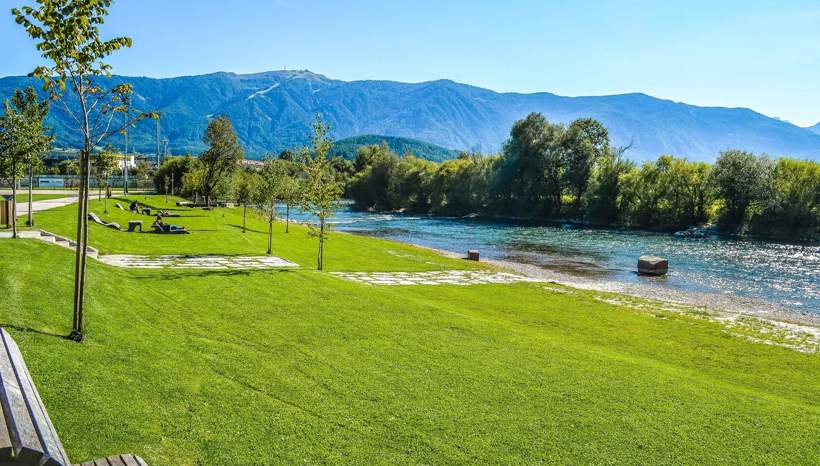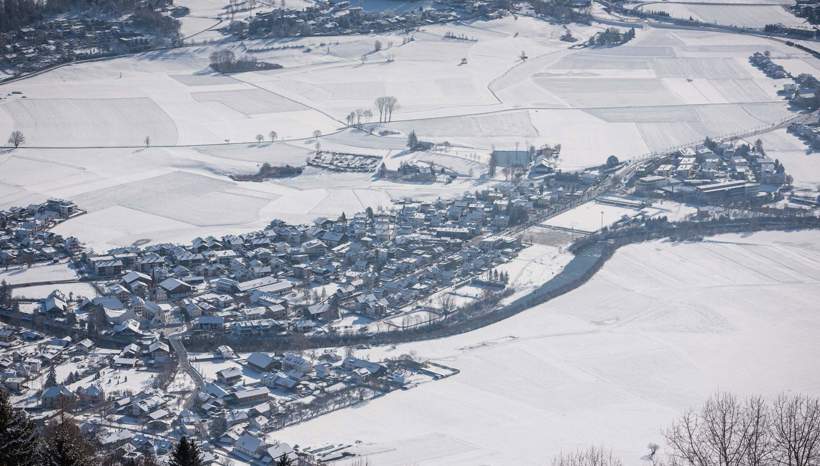 Localities at Mt. Kronplatz
Selected accommodations in St. Georgen