Wakacje w Foiana
Położona wśród malowniczych sadów i winnic, rzadkich gajów kasztanowych, łąk i zalesionych zboczy górskich, mała wioska Foiana leży nad Laną i oferuje swoim gościom wspaniały widok rozciągający się od zielonej doliny Etsch po Dolomity.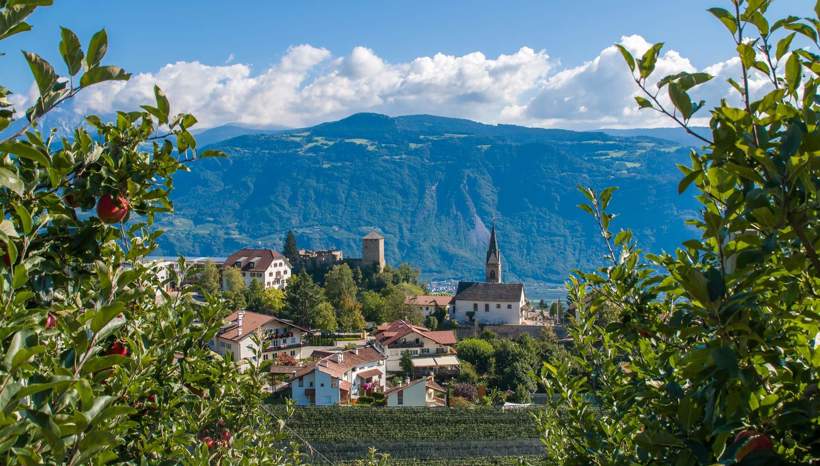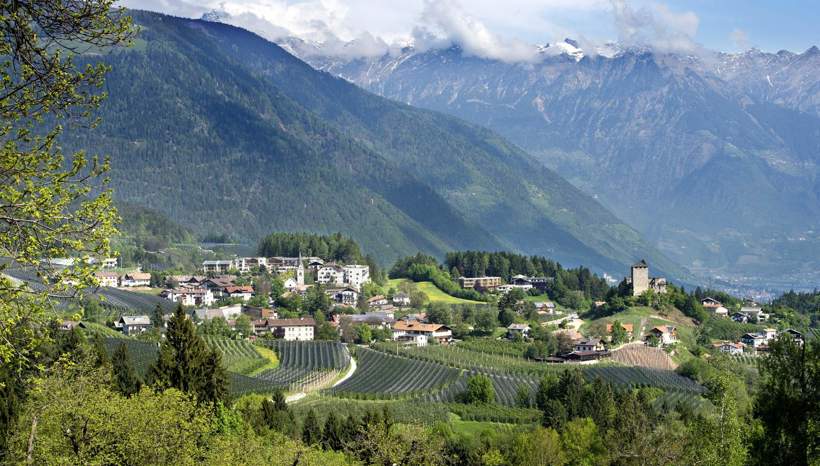 Łącząc położenie wioski na wysokości około 700 metrów nad poziomem morza z całorocznym łagodnym klimatem, świeżym powietrzem i wieloma godzinami słońca w regionie Merano, otrzymujemy mały, ale wspaniały wakacyjny raj. Nic dziwnego, że Foiana od dawna jest popularnym letnim kurortem, w którym osoby szukające ciszy i spokoju czują się tak samo dobrze jak entuzjaści sportu, smakosze i rodziny.
To zawsze chętnie odwiedzane uzdrowisko klimatyczne położone jest pomiędzy gminą Lana a przełęczą Gampen. Fakt, że przyjeżdżają tu goście w każdym wieku i z różnych grup zainteresowań, wynika z jednej strony z szerokiego programu rekreacyjnego w okolicy. Począwszy od zwiedzania, odnowy biologicznej i zakupów w pobliskim uzdrowisku Merano, przez rodzinne wycieczki rowerowe po ścieżce rowerowej Etschtal, po przyjemne wędrówki po Szlaku Kasztanowym - i wiele więcej.
Z drugiej strony, sama Foiana również wyróżnia się zróżnicowaną ofertą wakacyjną, która jest więcej niż warta zobaczenia. Wioska - często wraz z sąsiednimi wioskami Lana i Tesimo - oferuje specjalne wydarzenia o każdej porze roku. Festiwal Kwiatów wiosną i tak zwany"Keschtnriggl", czyli dni kasztanów jesienią, są prawdopodobnie najbardziej znane.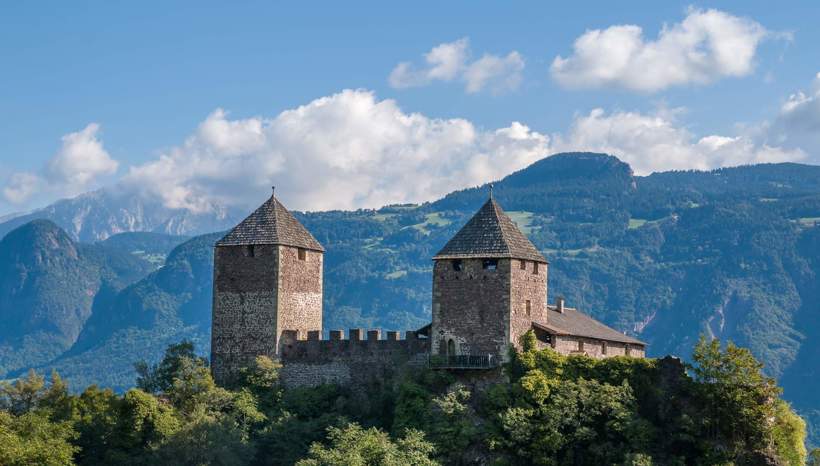 Interesujące miejsca w Foiana
Foiana ma coś specjalnego w zanadrzu dla wszystkich odwiedzających, którzy mają słabość do tradycji i wiejskiego życia. W centrum wioski, obok Widum, znajduje się małe, starannie zaprojektowane muzeum rolnicze, które od Wielkanocy do końca października pokazuje codzienne życie i często żmudną pracę rolników z przeszłości we wszystkich jej aspektach.
Na przykład w rustykalnym sal onie można zobaczyć rustykalny kącik, chłopski piec i stare ubrania. Dwa inne pokoje są pełne narzędzi, koszy i przedmiotów codziennego użytku, z których niektóre są dziś mało znane, takie jak maselnice, miechy czy prasy do makaronu. W małej komnacie na piętrze można również dowiedzieć się wszystkiego o przędzeniu i tkaniu.
Inne zabytki w Foiana to Mayenburg, który został zbudowany prawdopodobnie przed 1200 rokiem. Pierścieniowy mur zwieńczony blankami otacza dwa dziedzińce, pałac i kaplicę zamkową. Ufortyfikowany Leonburg znajduje się na drodze do przełęczy Gampen i posiada dwa trzykondygnacyjne forty na wzgórzu. Ponieważ oba zamki są obecnie własnością prywatną, można je podziwiać tylko z zewnątrz. Warto też zajrzeć do miejscowego kościoła parafialnego, jednego z nielicznych w Tyrolu poświęconych św. Sewerynowi.
Images